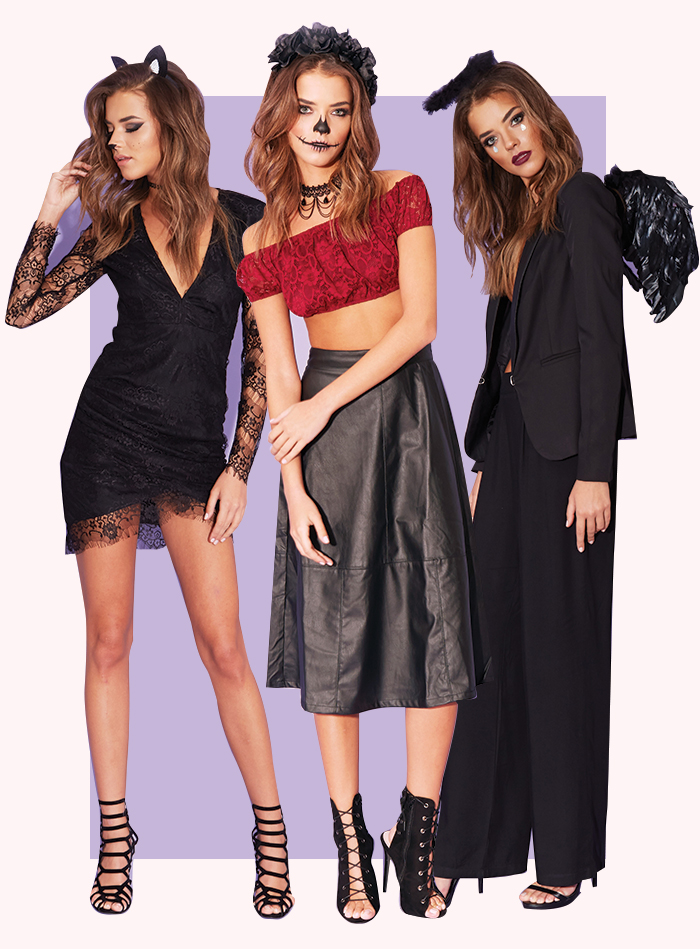 Time for halloween but too lazy to buy a costume? Try some of these handy makeup hacks to turn your everyday look into something spooktacular!
The Cats Meow
There's absolutely nothing wrong with going classic girl style this halloween and picking a cute animal and mixing it up with a killer outfit and some amazing makeup. Go for a smoky eye, use black liner to create the nose and whiskers and add some ears!
Day of the Dead
Nothing scary about this! Channel your inner skele-babe by using black khol & lipstick to create this scare-ifically good look. Add extra concealer to make your complexion super light and add the ghoul factor!
Fallen Angels
Everyone loves a bad girl, so who better to channel this halloween than a fallen angel? Get your wings ready and go uber glam with a dark lip and a smoky eye, but add a little iridescent tear for effect. No tears at hand? Try a shimmery eyeshadow to get the same effect!
Shop now for everything you need this halloween!