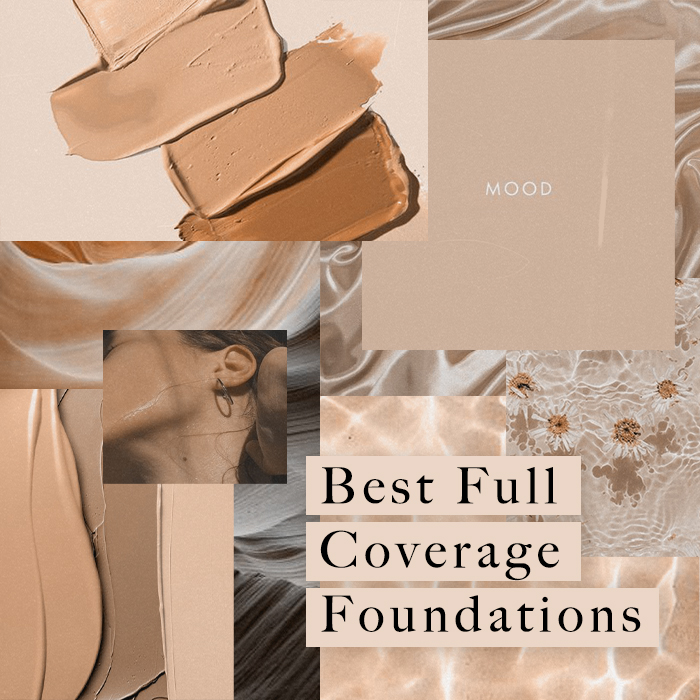 Trying a new foundation can be a big deal, but trust us, you're gonna love these.
Whether your skins broke out or you've got a big night coming up, your complexion NEEDS to be flawless.
Take a look at our fave full coverage foundations that'll make you fall in love with makeup again.
Best Full Coverage Foundations
NYX Can't Stop Won't Stop Full Coverage Foundation
Perfect for oilier complexions, NYX's latest creamy, liquid foundation works hard to control shine and mattify your complexion all-day long. Say goodbye to blotting papers because girl you won't need them no more. It's not just for oily babes though, this lightweight, waterproof and pigmented base is suitable for all skin types and will hustle as hard as you do. Delivering a buildable, matte, flawless full coverage that stays true for up to 24 hours.
Max Factor Facefinity All Day Flawless Foundation
This will be your new go to. Max Factor's latest foundation features a matte, full coverage finish alongside 24 hour wear ability. This long-lasting, flawless, lightweight base is touch-proof, sweat-proof and TEAR-proof which means not even a boy can ruin your makeup anymore sis. Instantly cover imperfections, dark circles and hide pores with the built in primer and concealer. This magic 3 in 1 liquid foundation NEEDS to be in your makeup bag.
L'Oreal Paris Infallible 24Hr Matte Cover Foundation
Life doesn't compromise and now your makeup doesn't have to either. L'Oreal Paris's new foundation is waterproof, transfer-proof, life-proof and even party-proof which just abouts ticks every box you could ever wish for. Their long lasting full coverage formula can stay on for up to 24 hours, without compromise. The builadble, ultra-stretchable gel formula glides on… And stays put.