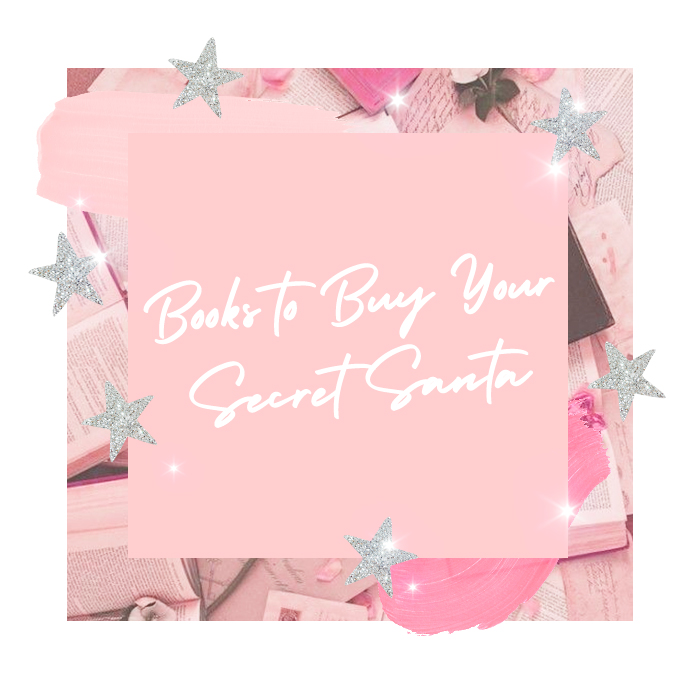 Bust the Secret Santa dilemmas this year with our list gripping reads that are sure to get a nod of approval, whoever it's for.
Books to Buy Your Secret Santa
For The Book Buff
Love is the most dangerous magic of all…
First in the bestselling prequel series to The Mortal Instruments, set in Victorian London. Something terrifying is waiting for Tessa Gray in London's Downworld, where vampires, warlocks and other supernatural folk stalk the gaslit streets.
Tessa seeks refuge with the Shadowhunters, a band of warriors dedicated to ridding the world of demons. Tessa finds herself fascinated by and torn between two best friends.
The Binding (The Borough Press)
Imagine you could erase your grief. Imagine you could forget your pain. Imagine you could hide a secret. Forever.  THE BINDING is an unforgettable, magical novel: a boundary-defying love story and a unique literary event.
Suspenseful and perfectly crafted, Love is an unsettling and masterful literary page-turner. Beautifully translated into English by Martin Aitken, this edition is the twenty-eighth international publication of Love. Hanne Orstavik's astonishing grasp of human fragility and her mastery of form power this acknowledged masterpiece of Norwegian literature.
Convenience Store Woman (Granta)
Japan's answer to Eleanor Oliphant, Keiko is 36 years old. She's never had a boyfriend, and she's been working in the same supermarket for eighteen years.
This smash hit novel is a hilarious look at society's expectations and finding our own path to happiness.
For The Big Thinker
Work Like a Woman (Black Swan)
Are you ready to be your best self at work? Packed with advice, tips and decades of business experience from Mary Portas, this is a book for every one of us: whatever level you are, wherever you work. It's about calling time on alpha culture and helping every one of us to be happier, more productive and collaborative. It's time to #WorkLikeAWoman
Non-Bullshit Innovation (Transworld)
David Rowan travels the globe in search of the most exciting and pioneering startups building the future. Packed full of tips for anyone looking for radical ways to adapt and thrive in the digital age, this carefully curated selection of stories will reveal ideas for creating genuine innovation from some of the world's most inspiring leaders.
A timely and necessary call to action for women's empowerment. For the last twenty years, Melinda Gates has been on a mission to find solutions for people with the most urgent needs, wherever they live. Throughout this journey, one thing has become increasingly clear to her: If you want to lift a society up, you need to stop keeping women down. In this moving and compelling book, Melinda shares the stories of the inspiring people she's met during her work and travels around the world and the lessons she's learned from them.
Men Explain Things To Me (Granta)
A touchstone of the feminist movement, Rebecca Solnit's essay inspired the term 'mansplaining' and established Solnit as one of the leading feminist thinkers of our time – one who has inspired everyone from radical activists to Beyonce Knowles. Collected here in print for the first time is the essay itself, along with the best of Solnit's feminist writings.
For The Animal Obsessive
The Travelling Cat Chronicles (Transworld)
Nana is on a road trip, but he is not sure where he is going. All that matters is that he can sit beside his beloved owner Satoru in the front seat of his silver van. Set against the backdrop of Japan's changing seasons and narrated with a rare gentleness and humour, Nana's story explores the wonder and thrill of life's unexpected detours. A book that shows, above all, how acts of love, both great and small, can transform our lives.
What I Lick Before Your Face (Transworld)
Imagine if your dog could talk to you. Better still, imagine if it could express its innermost feelings in poetic form. This hilarious, insightful book confirms what we've all long suspected – that inside every dog is the soul of a poet. From retrieving sticks to rivalry with cats; from cold winter walks to endlessly chasing tennis balls, no stone of a dog's life is left unturned. With a delightful photo alongside every haiku, this is the perfect gift for any dog lover.
Please Stop Touching Me (Transworld)
A brilliant collection of feline flights of fancy, hilarious haikus that take us inside the minds of our most popular pets revealing their inner-most secrets, their disdain for their owners and the poetry that is common to all cats. Featuring over 50 haikus complete with glorious images, this is a hysterical gift for cat lovers, cat haters, and poetry enthusiasts alike.
For The Poet
An anthology for a new moment in poetry: a collection of fresh, vibrant voices from poets all over the globe, both living and dead. With an intuitive, accessible, feelings-first format, these are poems for the moments when you really need to know that someone else has been there too. They are poems about being alive.
Life of the Party (Transworld)
In this multi-faceted collection of odes, anecdotes, sonnets and prose, Olivia Gatwood weaves together the trials and triumphs of growing up and explores the many ways that fear and violence can be internalized in a woman's psyche. At times blistering and riotous, at times soulful and exuberant, Life of the Party is about what it means to be a girl and a woman in today's world and the challenge of briefly being both.
From the online phenomenons the Astro Poets comes the first great astrology primer of the 21st century, full of insight, advice and humor for every sign in the zodiac. In these pages the Astro Poets help you see what's written in the stars and use it to navigate your friendships, your career, and your very complicated love life.
For The Hobbyist
The Writer's Creative Workbook (Quarto)
A practical and insightful guide into the joyful craft of mindful writing. Focusing on the transformative process of writing and conscious creativity, this beautifully illustrated part-manual, part-journal explores the holistic value of writing for writing's sake. With practical exercises and astute notes on dissolving creative block, planning, time, and caring for your words, this is a must-have companion to help any creative wordsmith flow, flourish, and be mindful.
House Plants (Cool Springs Press)
What's the best way to nurture your green thumb when you don't have a garden or space? Houseplants! This fun, min gifti-sized guide will help you raise the best, healthiest, and happiest potted plants nature has ever seen.
Exploring meaningful ways we can all experience and appreciate the natural world, this precious guide helps us to notice and note nature's enchanting wonders, focus on the seasons, and experience simply being in nature. A timely reminder of the ways in which natural connection can enlighten and enrich our lives.