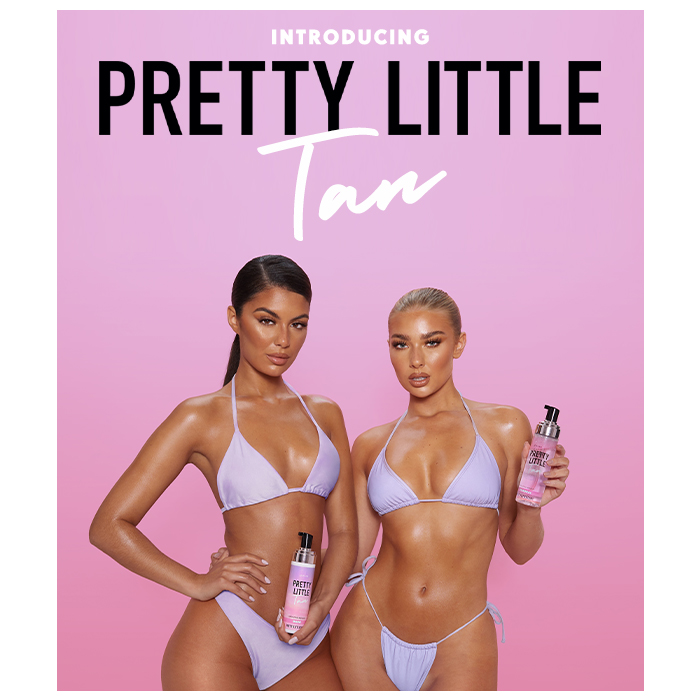 Prepare to get your winter glow on 'cos we've launched our very own tanning range!
Introducing PrettyLittleTan
Curated for all skin tones, this product range is ready to give you a gradual, medium or deep bronzed glow.
GRADUAL TANNING MOUSSE
PERFECT for building your everyday glow.
This light weight formula is now our tanning essential for achieving a gradual sun-kissed look!
TANNING MOUSE MEDIUM
If you're after more immediate results, then you're gonna LOVE this medium self-tanner.
The medium tanning mousse is perfect for giving you an instant bronzed glow.
TANNING MOUSSE DARK
Looking for that deep glow?
Our dark-toned mousse is guaranteed to give you an even deeper, radiant tan.