Happy National Best Friend Day!
Celeb BFFs We Love
One thing that we love more than anything is when co-stars become BFFs, can't be just us?!
Whether they're on screen lovers, bickering siblings, full on enemies or anything in between – we LOVE when they take those relationships to real life.
Sansa and Arya Stark out for a Starbucks? Obsessed. Taylor and Selena meeting for lunch? Iconic.
From Monica and Rachel to Gabriella and Sharpay, peep below some of our fave celeb BFFs IRL!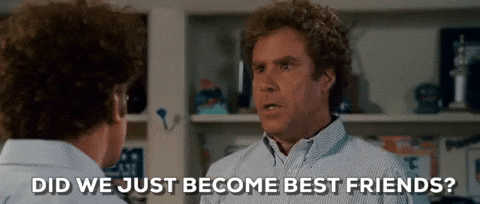 Jennifer Anniston & Courtney Cox
The true definition of 'Friends' – our very own real-life Rachel and Monica.
After meeting on set nearly two decades ago, Anniston & Cox's friendship has stood the test of time and continued way past that final coffee in Central Perk.
From godmother to maid of honour, these BFFs are the actual OGs and we'll never not be obsessed.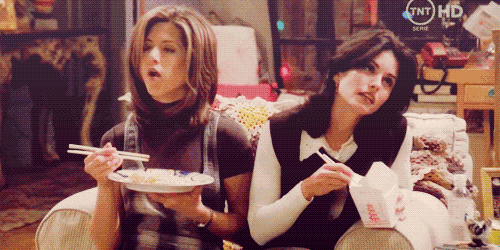 Vanessa Hudgens & Ashley Tisdale
Rivals Gabriella and Sharpay may have had their differences on screen and stage, but Vanessa and Ashley's relationship couldn't be further from that.
The 'High School Musical' stars have actually been BFFs since way before their Disney stardom and continued to be after they left East High.
With Vanessa even being a bridesmaid at Ashley's wedding, we're so glad their beef is exclusively on screen.
Kate Winslet & Leonardo DiCaprio
They stole our hearts as Jack and Rose back in the 90's and have continued to do so every day since.
After their iconic roles in 'Titanic' which skyrocketed both careers, Kate & Leo have stayed close friends over the years and always supported one another.
That hug when Leo finally won his Oscar? Best believe there were tears.
Kristen Wiig & Maya Rudolph
Queens of comedy Kristen Wiig and Maya Rudolph are one of our fave celeb BFFs and we think its fairly obvious why…
Starring alongside each other in 'Bridesmaids' and countless other roles including popular show 'Saturday Night Live', this funny pair give us all the female empowerment vibes.
After years of friendship and working together, we pray these two never fall out please and thanks!
Sophie Turner & Maisie Williams
The Stark's are coming…
Sophie Turner and Maisie Williams have been besties for years, after rising to fame starring as onscreen siblings in the hit TV show 'Game of Thrones'.
The pair are joint at the hip and always leave us in stitches whenever they do interviews together, a friendship we are thoroughly obsessed with.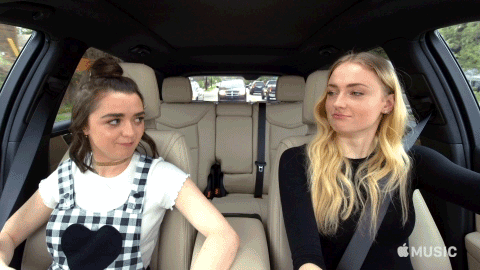 Amy Poehler & Tina Fey
I'm not a regular mom, I'm a cool mom!
Amy Poehler and Tina Fey have given us more iconic characters than we know what to do with, and the fact they're besties IRL makes it so much better.
From 'Mean Girls' to 'Sisters', this duo know exactly how to attend an award show – snacks in hand.
Taylor Swift & Selena Gomez
A tale as old as time, T-Swift and Selena are one of our ultimate celeb BFFs.
Through countless albums and all the breakups, this pop-pair have stuck by each other making bop after bop dominating the music charts.
With an unconditional love like theirs, we know these two will stand the test of time.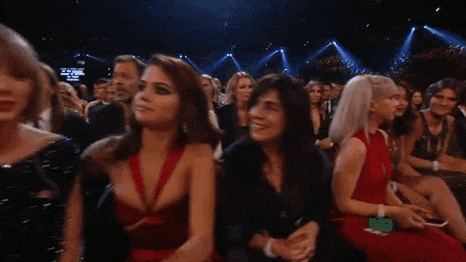 Ariana Grande & Liz Gillies
After meeting on Broadway many moons ago, Ariana Grande and Liz Gillies have been besties through it all – even starring alongside each other on Nickeloden.
The 'Victorious' costars have been through so much together and continued their friendship when Ari's music career took off.
After starring in the infamous 'Thank u, next' video as Cady and Regina, this friendship is truly iconic.