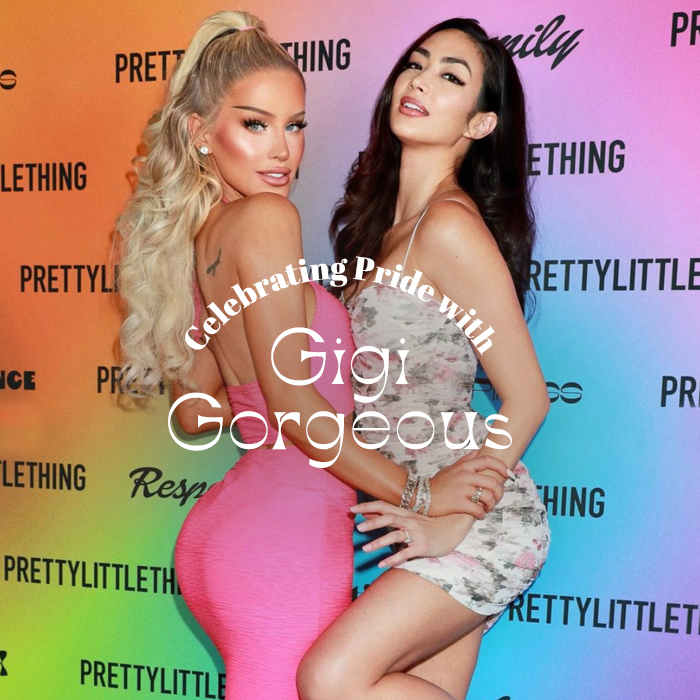 Celebrating Pride, PLT style!
Celebrating Pride With Gigi Gorgeous
We took to Harriet's Rooftop in LA to celebrate the start of Pride in true PrettyLittleThing style.
Our stunning host's Gigi Gorgeous and Carter Gregory brought the heat when it came to iconic outfits and of course, the celebrations!
We caught up with Gigi to hear not only about the event itself but all about her incredible career and what it means to be Gigi Gorgeous.
Hey Gigi, thanks so much for catching up with us!
Could you start by telling us a bit about you and your career so far please?
Sure! So my main goal in life is to inspire and overall leave this world a better place than I entered it.
When I started online, I didn't really see anybody else like me. The representation and visibility wasn't really there. When I started not only sharing my story but as I began to receive the feedback of me basically just figuring out who I was – I just never wanted to stop doing it. I realized I was able to help others by simply being myself and opening up to others.
I've done so much that I never thought I'd be able to do! I've wrote a book, had a documentary on my life and got to travel – all of these things I never thought I'd be able to do from just being myself. The bottom line is I just want other people to feel that authenticity.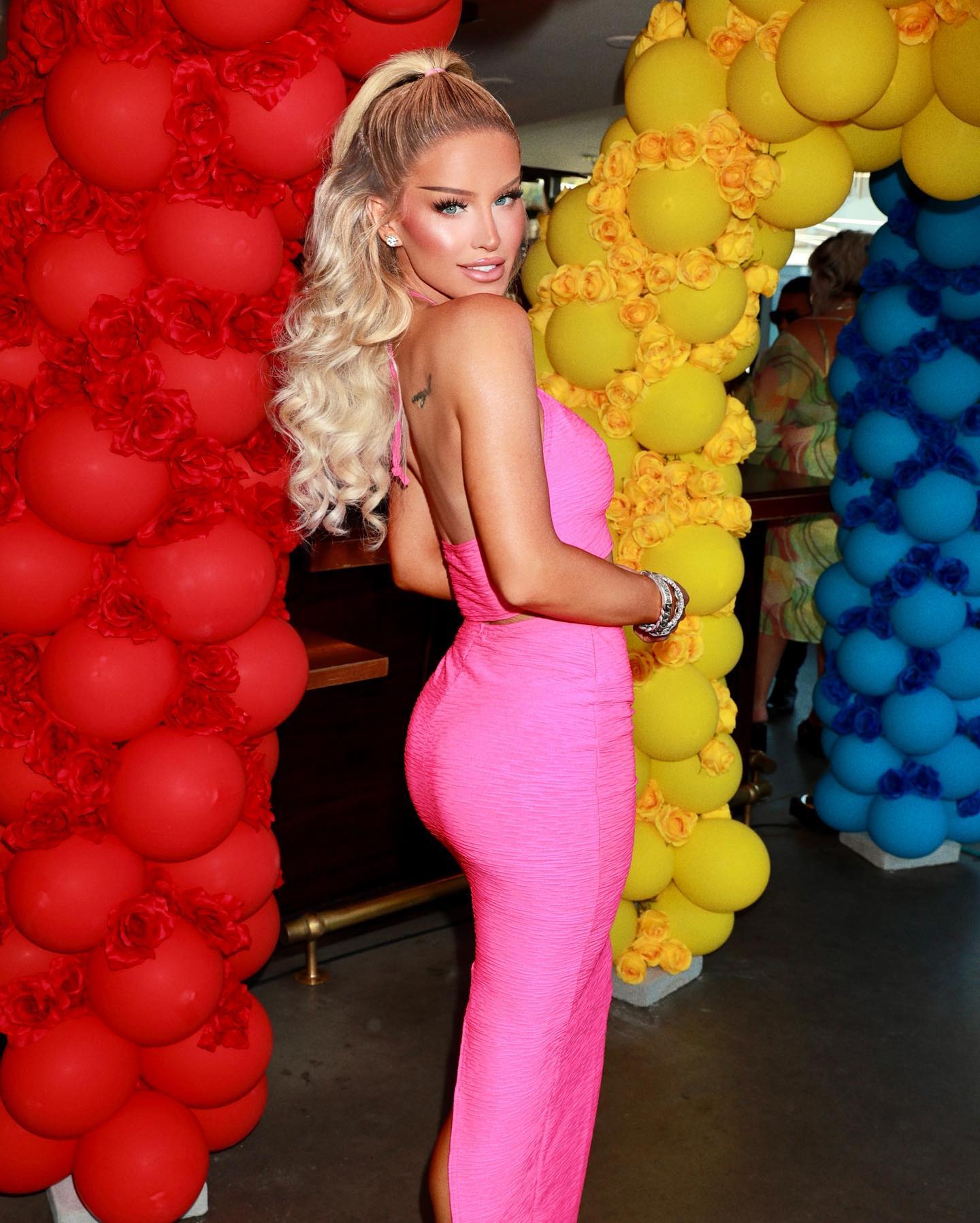 Your journey is truly inspirational! We LOVE watching you react to your older YouTube videos.
For anybody just starting their own transition, would you have any advice?
Perhaps something that helped you at all?
I would say finding your group of people, or even if it is just one person. I think it's really really important to have someone you can speak to.
Nobody should feel alone and go through this journey by themselves, to feel alone when going through such a huge change is one of the most crippling feelings you can feel.
Try to surround yourself with people who have your best interests at heart – it's so vital and a great goal to set.
You'll of course hit bumps in the road but you've got to start somewhere. If you're going on a transition and you don't have any trans friends it's going to be hard for you to pioneer that, surrounding myself with people going through similar things is something that really helped me in the beginning.
That would be my biggest advice, to really try and find a group or at least someone you can speak to and ask questions.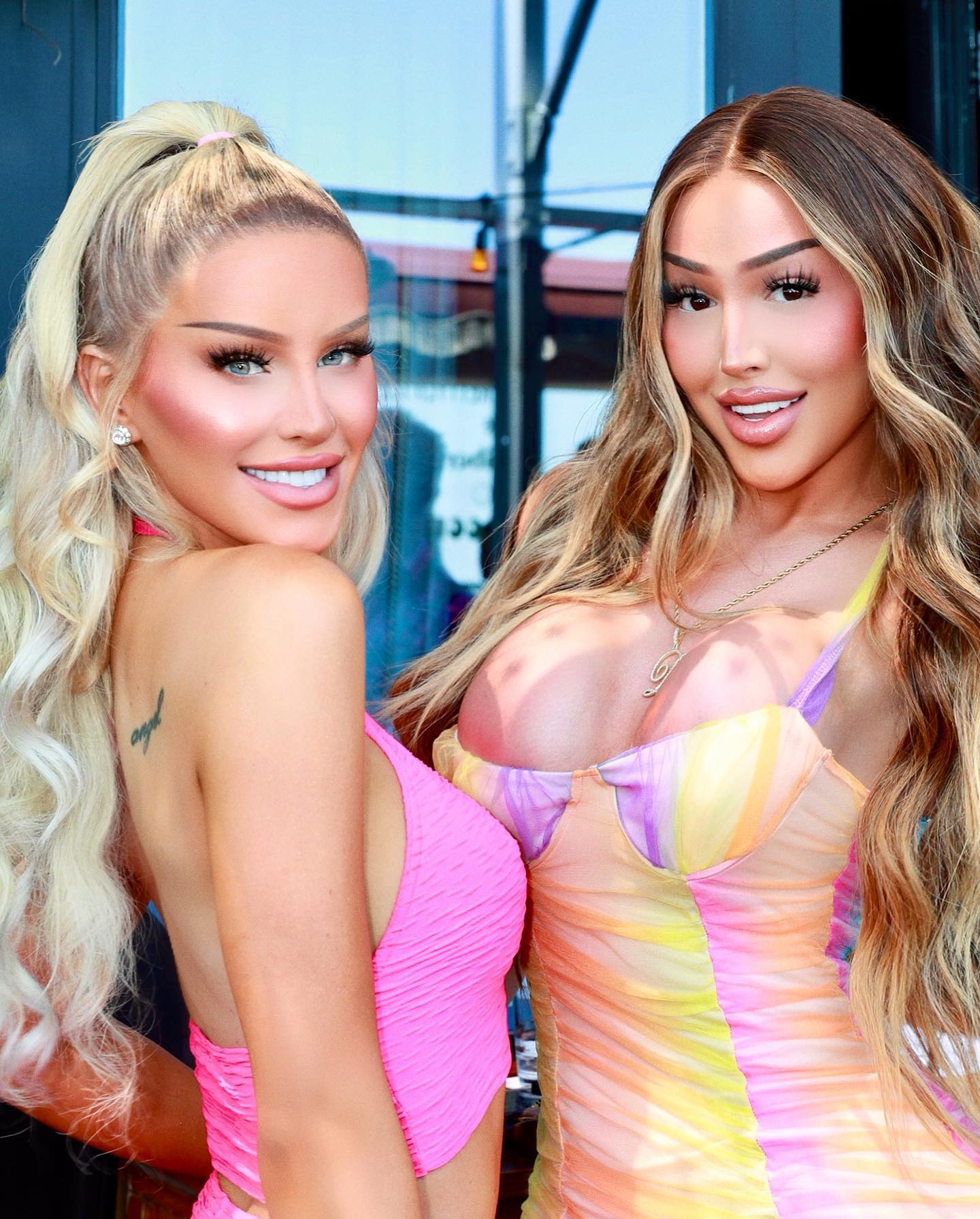 We were so excited to have you and Carter Gregory as the PLT hosts for Pride.
What did you enjoy the most?
I loved it all! So, Pride was split over two weekends this time and I honestly forgot how fun it was! I went to the parade during the first weekend. We we're able to see it ALL which was amazing.
One of the things I really loved was the location of our PLT pride event. The rooftop bar is located in LA and is so welcoming to everyone within the community. We've visited quite a few of their other venues and they have always welcomed the community with open arms. For them to stand behind the community is incredible, I have also never felt unsafe at any of their venues. Not ever.
The event itself was a 5 hour long next level party – hell yeah! Do I even need to say anymore?
We showed up, celebrated in style and I felt hot as hell in my PLT outfit!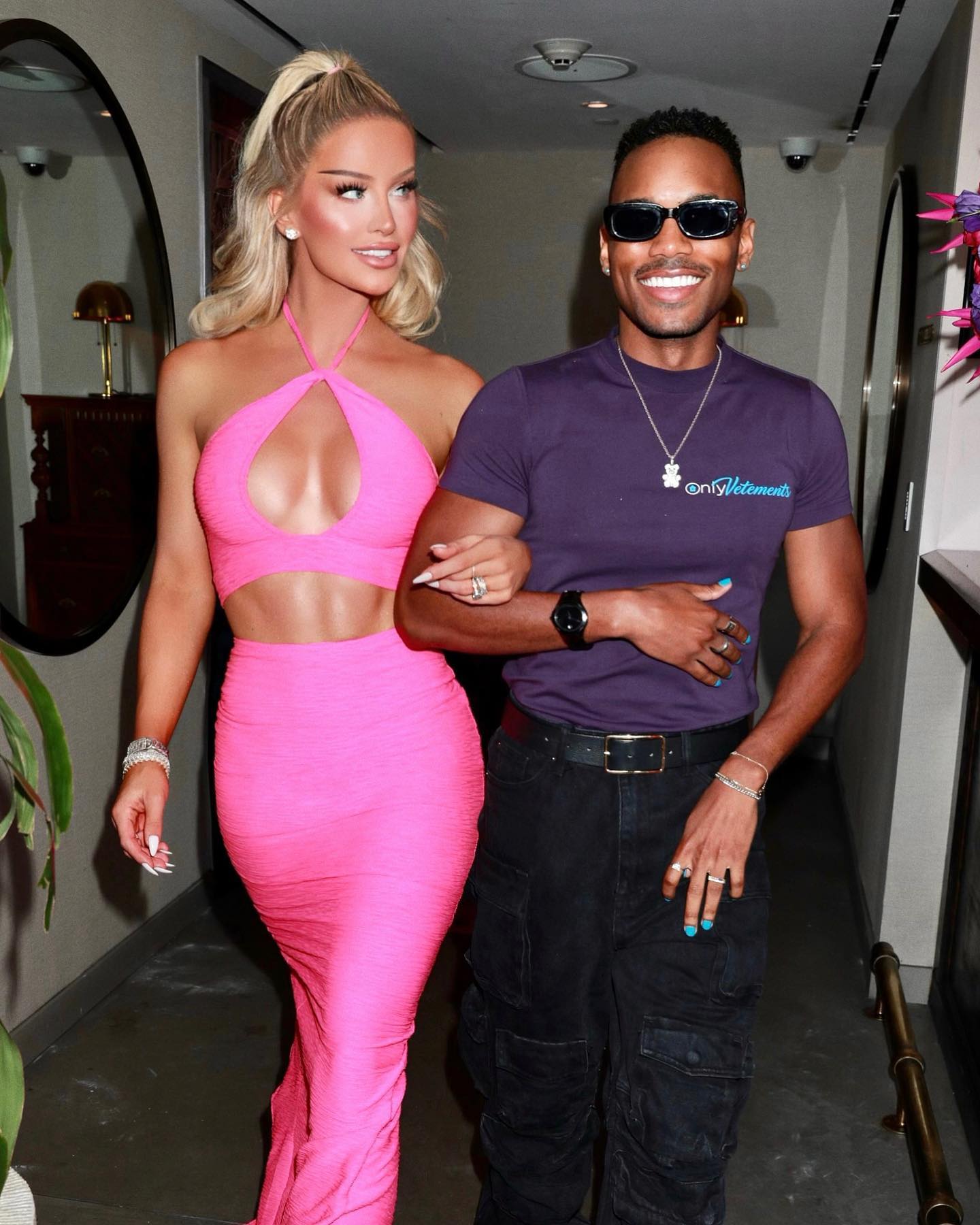 If you had to describe your style in three words, what would they be?
Playful. Chic. Barbie.
When I say Barbie, I like a look. Colorful and adaptable, always.
Obv, we have to say it. Your makeup is forever flawless. Do you have a must-have product in your beauty-bag?
Studio Fix foundation power.
I literally don't leave home without it. You never know when the face is going to slip so gotta have it covered.
Also a good lip gloss is an essential! Gloss is back in.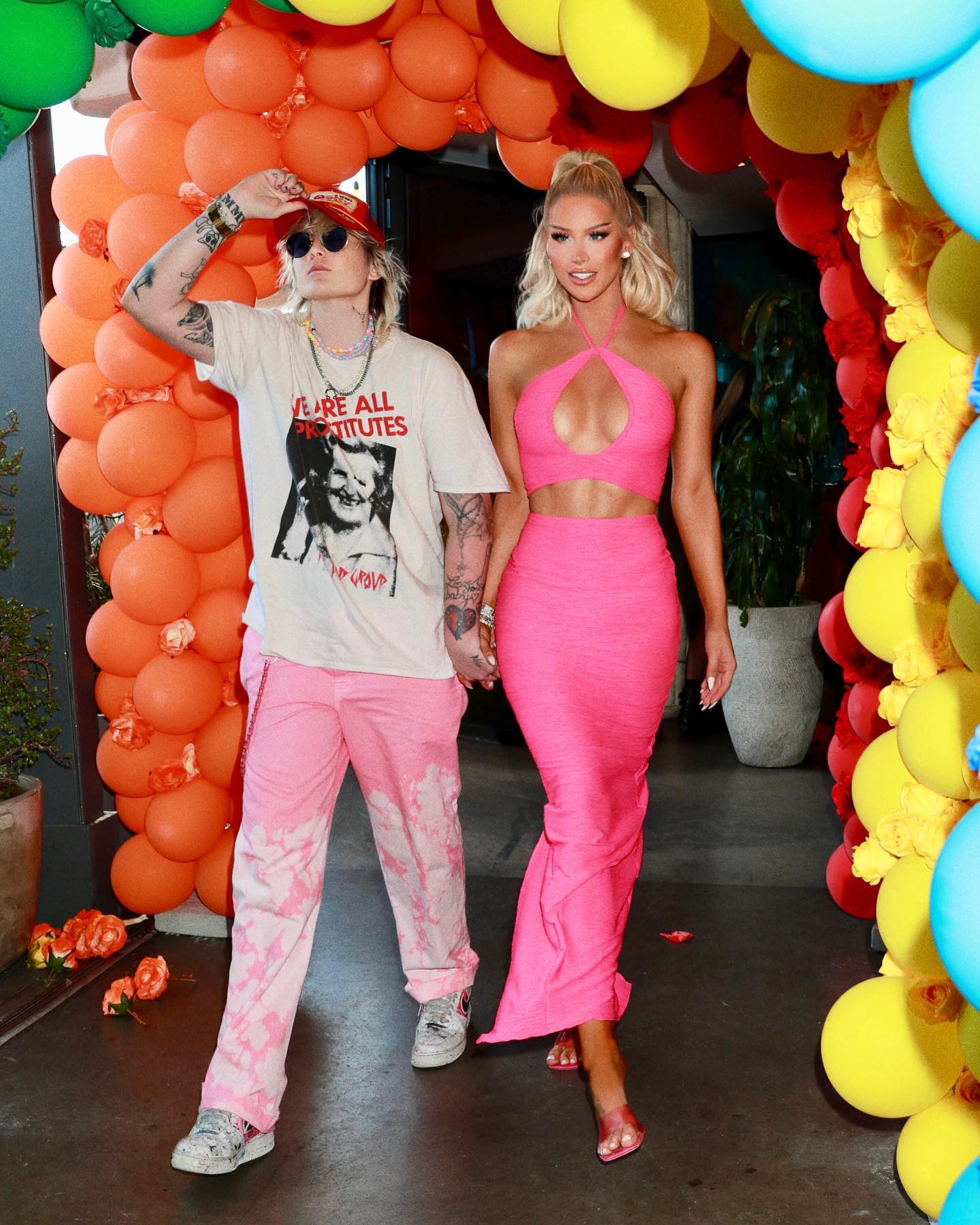 Your positivity and feel-good vibes are such a light, do you have a favorite quote?
Live everyday like it's your last!
I think this really matters especially when not all days feel as good as others.
When I'm feeling down, what makes me kinda snap out of it is that I'm not guaranteed tomorrow.
I think that's what we really realize as queer people especially during pride month – we can shout it even more because we've been through so much hardship already. I feel like we can make the best of any situation, because it's been worse for us. We can put things into perspective, and it helps to be able to snap yourself out of it to make yourself feel a bit better or ease the situation.
My friend recently starting journaling 5 things of gratitude each day – things to be grateful for are a great way to set your mood and start the day off right.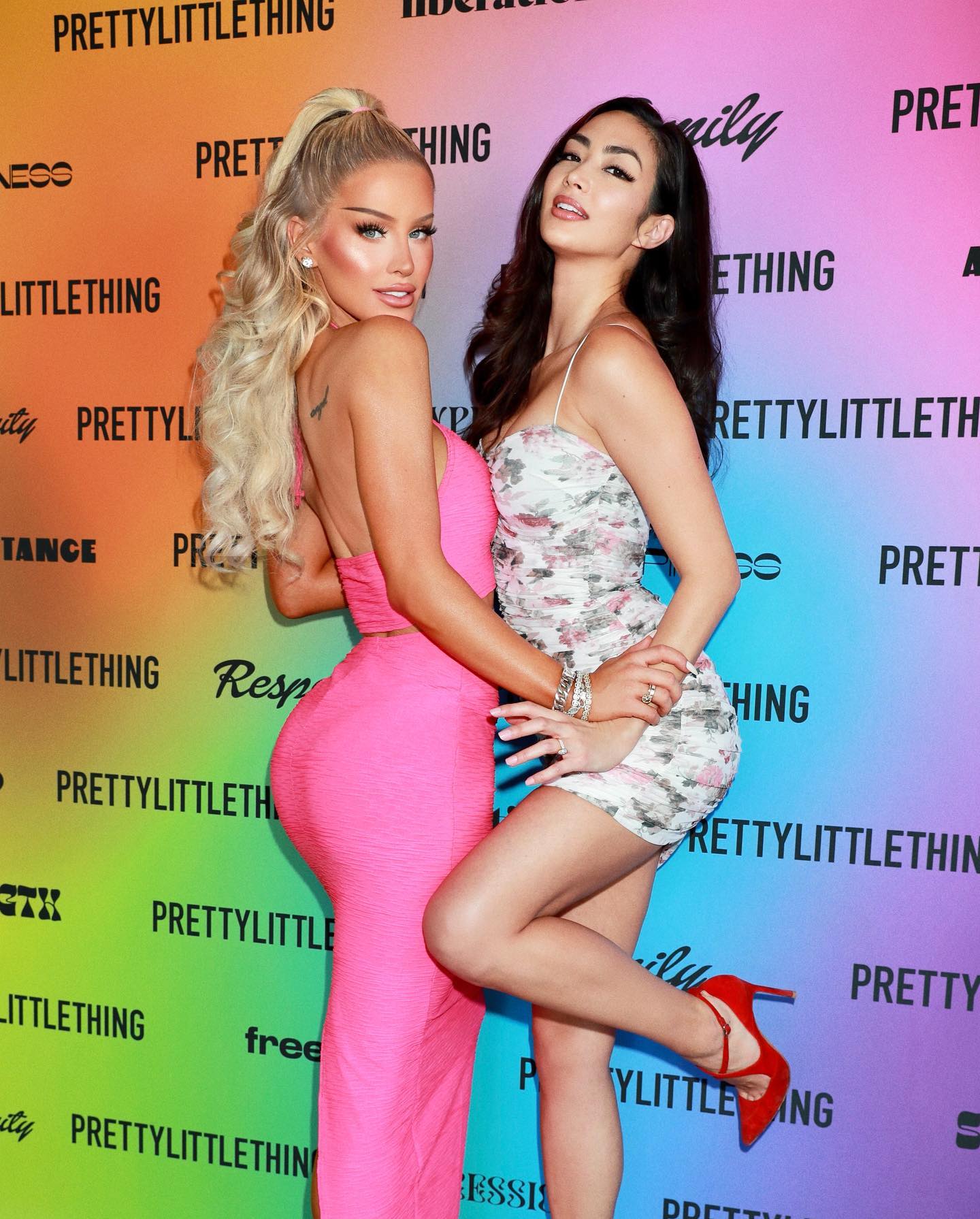 Let's talk looks…
Date Night
I love showing a lot of skin. You know the vibe, cleavage and a good leg moment.
Upper abs & upper stomach – I think that's really hot too.
When it comes to wardrobe staples, you can never go wrong with a little black dress.
For me, no matter what the cut – if it's a little black dress I know I'm going to feel confident.
Out Out / Full Glam
It depends, ok so I recently embodied a little bit of swagger edge – not sure if this is inspired by my husband but I'm loving a low-rise jean.
I'd style them with a little Bella Hadid inspired skimpy top and lace up strappy heels.
If I'm going out with the dolls then obviously snatched pony, little sequin dress or jumpsuit.
Maybe even a full on gown, I'm a fan of a full on gown! Like why not wear a gown on a Tuesday?
There's no wrong time, as long as you feel confident then do it!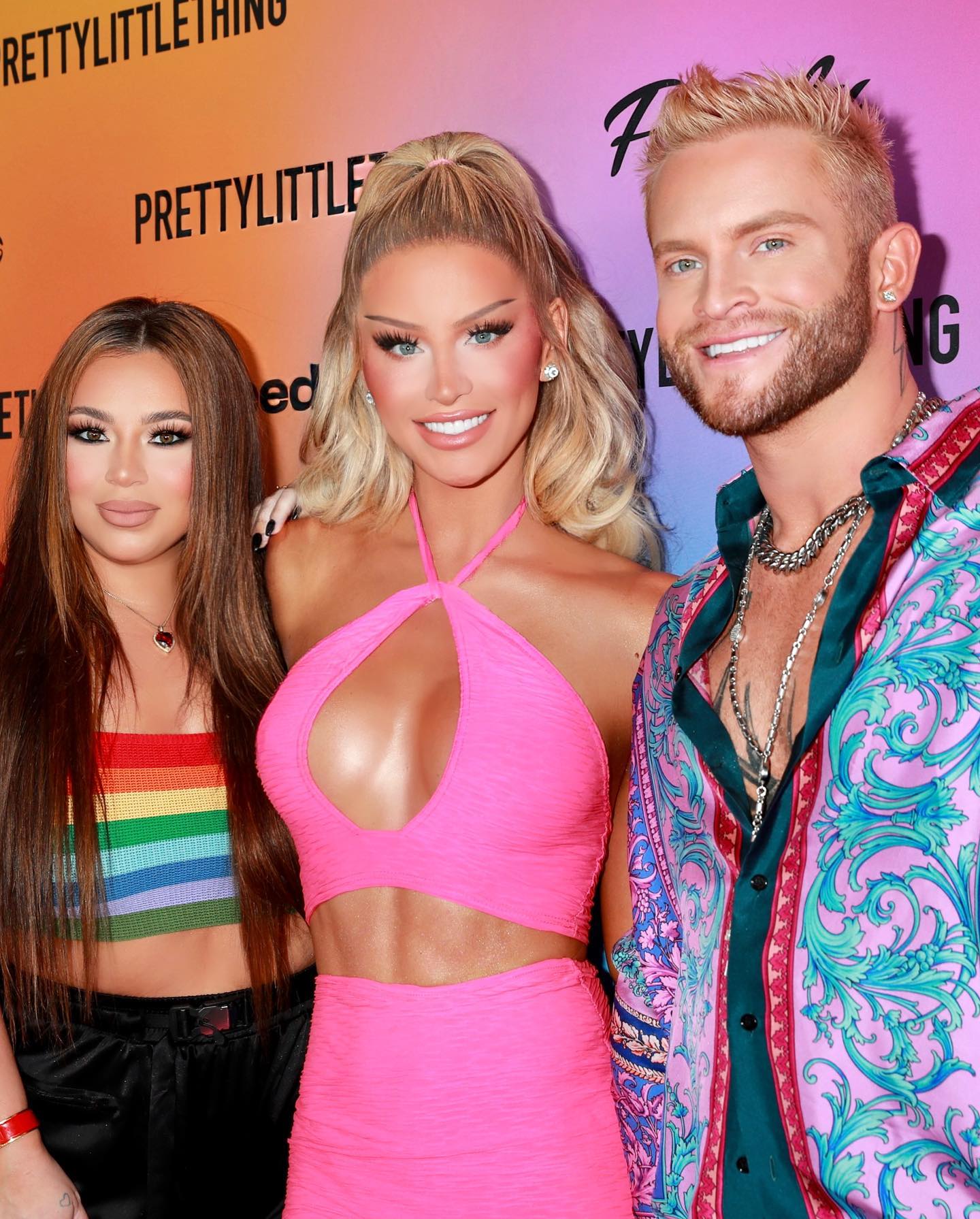 Airport Outfit
Oh I literally love a BIG hoodie. That said, you never know who you're going to see.
It depends where I'm going too, for example if it's a family trip then most likely I'll be in sweats – lets be real. But if I'm going somewhere international NY, Miami, Vegas – then I'm 100% giving a heel moment. Maybe a dress with a chic mini bag/backpack. A look!
Brunch With Besties
Comfort. There's nothing worse than when you're out at brunch, the day is young but you're wearing something too tight, ill-fitting or you're just not quite comfortable. It's all about having fun and just being comfortable in your outfit. Comfort is key even if it is something a little bit more toned down.
With that, I'm very pro that if you're glam from the neck up then you can legit pull off a oversized top and biker shorts effortlessly.
If it's comfortable – we're heading out. It could give little dress, strappy heel, clutch bag or it could serve off-duty vibes. It really does just depend.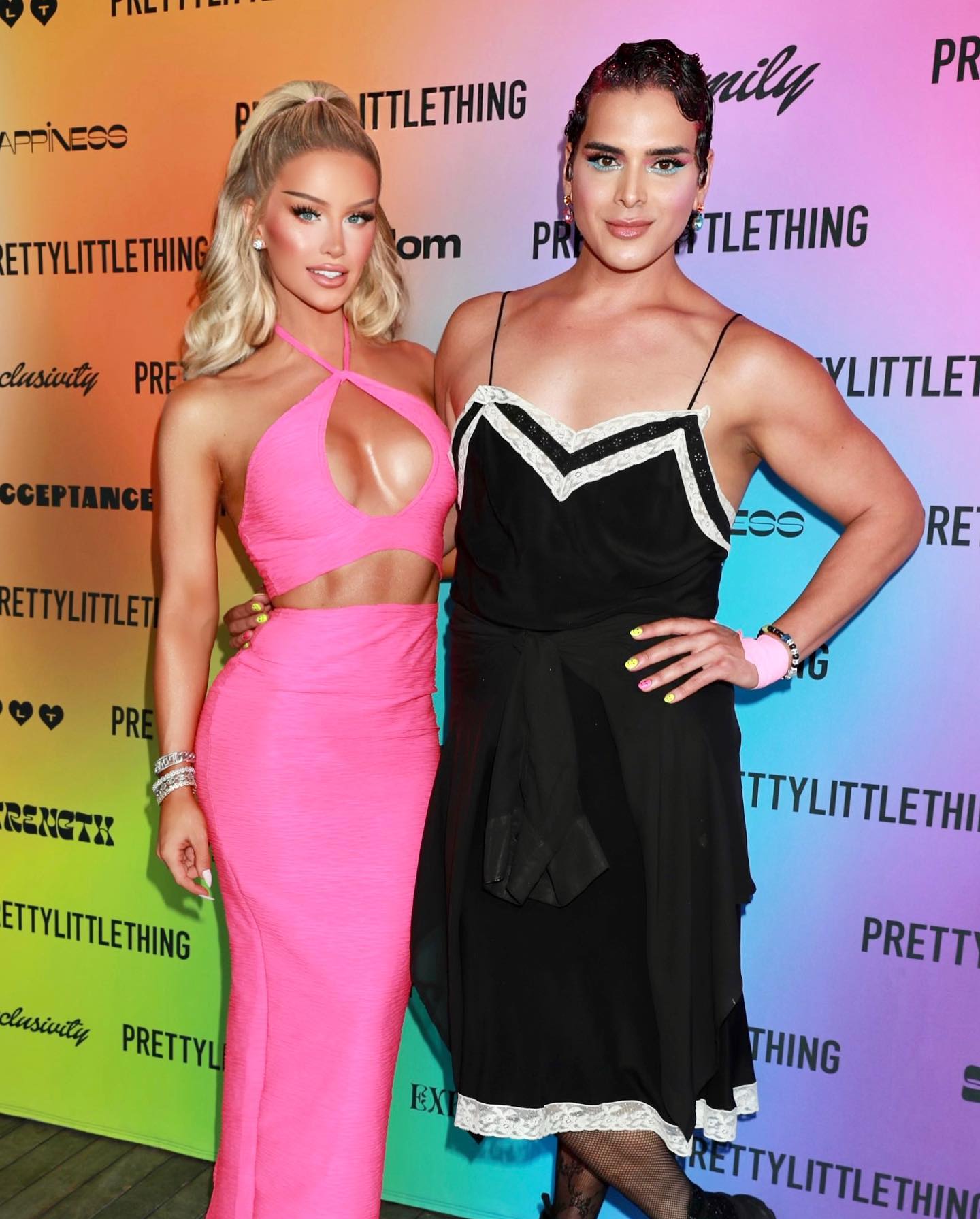 Gigi's PLT Picks
Black Acetate Slinky Strappy Bralet & Black Acetate Slinky Ruched Knot Side Midaxi Skirt
Multi Body Print Mesh High Neck Panelled Bodysuit & Multi Body Print Mesh High Waist Leggings
Black Wave Print Mesh High Neck Panelled Bodysuit & Black Wave Print Mesh High Waist Leggings
Shape Green Wave Print Overlock Seam Corset Detail Bodycon Dress
Shape Hot Pink Nylon Branded Pocket Bandeau Crop Top & Shape Hot Pink Nylon Branded Toggle Micro Mini Skirt
Scroll even more of Gigi's style on Instagram here.
Get your VIP pass to the PLT Pride celebrations on TikTok here!
Scroll even more 'fits on the PrettyLittleThing blog here!