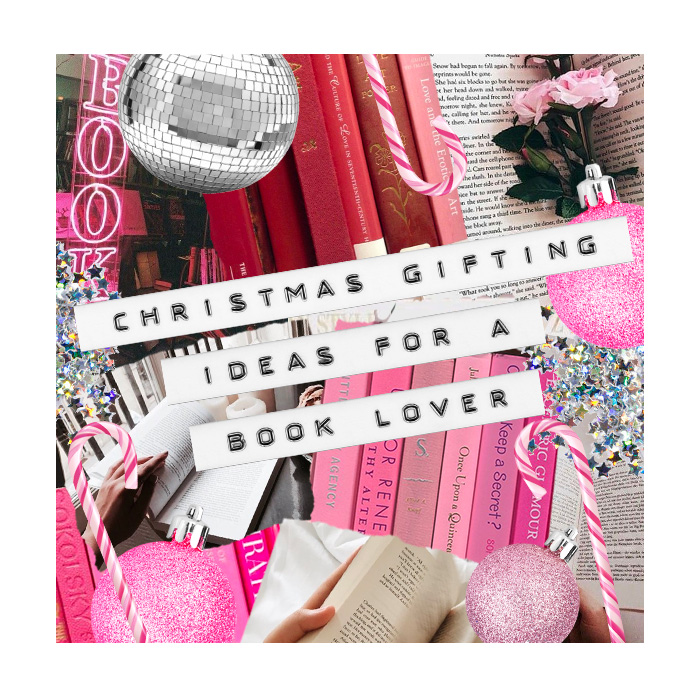 Whether it's your best friend, your boyfriend or a family member, we've got you covered with the best books to buy your loved ones this Christmas.
Christmas Gift Ideas For The Book Lover In Your Life
The Stocking Filler
Christmas Shopaholic (Transworld)
The brilliant laugh-out-loud festive novel in the bestselling Shopaholic series Becky Brandon adores Christmas. But this year looks set to be different as Becky has agreed she'll host Christmas. Will chaos ensue, or will Becky manage to bring comfort and joy to Christmas?
The Christmas Invitation (Transworld)
Meg is definitely not in the Christmas mood. She's never gone in for tinsel, baubles and mistletoe, and right now she's still getting over an illness. Yet when she's invited to spend the run-up to Christmas in the snowy countryside, rather than dreary London, she can't refuse. Fabulously funny, intelligent and heart-warming, Trisha Ashley's brand-new novel is the feel-good Christmas novel of the year. It even contains recipes!
Carol Ann Duffy's new Christmas poem, Frost Fair is inspired by the fairs held on the River Thames in London as it froze over in the uncommonly cold winters of the Little Ice Age. This delightful, moving new poem captures the inventiveness of a great city and the drama of winter. Beautifully illustrated by David De Las Heras, Frost Fair is an irresistible read for our festive season.
The Boyfriend
The Secret Diary of Boris Johnson Aged 13¼ (Quercus)
100% unofficial, this newly discovered diary of Boris Alexander de Pfeffel Johnson, provides a fascinating glimpse into Johnson's innermost thoughts and feelings, revealing a hitherto hidden side of the man best known to the country as BoJo.
See the full beauty of our night sky revealed as never before in over 200 photographs from around the world. Bringing together the images of over 40 photographers across 25 countries, be astounded by the lights of the night sky in some of the darkest places on earth; discover the beauty of galaxies, planets and stars; view great celestial events; and see some of the worlds most important landmarks against the backdrop of an incredible nightscape.
Twas the Night Shift Before Christmas
A short gift book of festive hospital diaries from the author of million-copy bestseller This is Going to Hurt. Christmas is coming, the goose is getting fat . . . but 1.4 million NHS staff are heading off to work. In this perfect present for anyone who has ever set foot in a hospital, Adam Kay delves back into his diaries for a hilarious, horrifying and sometimes heartbreaking peek behind the blue curtain at Christmas time.
Social discontent and political protest have been expressed visually as well as verbally throughout the ages. Encompassing an astounding breadth of emotion from hilarious satire to utter horror Protest! is a tribute to the liberating concept of hard-won 'freedom of speech' throughout history, and which still has agency in current times.
The Parents
What really goes on in the long grass? A unique and intimate account of an English meadow's life from January to December, together with its biography. The perfect Christmas gift for nature lovers.
A flavour-focused drinks recipe book with a feminist slant, Spirited opens up the 'boys' club' world of serious cocktails and features fifty drinks, both alcoholic and booze-free. Spirited brings together fifty well-crafted cocktail recipes, all fuelled by a cook's palate and a love of creative ingredients.
Hygge is central to the Nordic sense of well-being. Roughly translated as 'cosiness', it implies warmth, conviviality and community. Explore the culture of hygge, discover the secrets of Nordic living and learn how to live your life to the fullest, Nordic-style.
The Forest of Wool and Steel (Transworld)
Set in small-town Japan, this warm and mystical story is for the lucky few who have found their calling – and for the rest of us who are still searching. It shows that the road to finding one's purpose is a winding path, often filled with treacherous doubts and, for those who persevere, astonishing moments of revelation.