The last of the summer's biggest festivals are on the horizon and we're looking for a fresh dose of inspiration on what to wear when it comes to packing for that long weekend in the field. Look no further than ultimate babe  Cindy Prado with her out of this world festival styling that shows no boundaries.
Cindy Prado's Festival Style
From how to effortlessly put together those over the top pieces, to bringing a seriously strong accessory game, this is how to slay festival dressing in 3 easy steps as told by our girl Cindy.
#1 Accessories are everything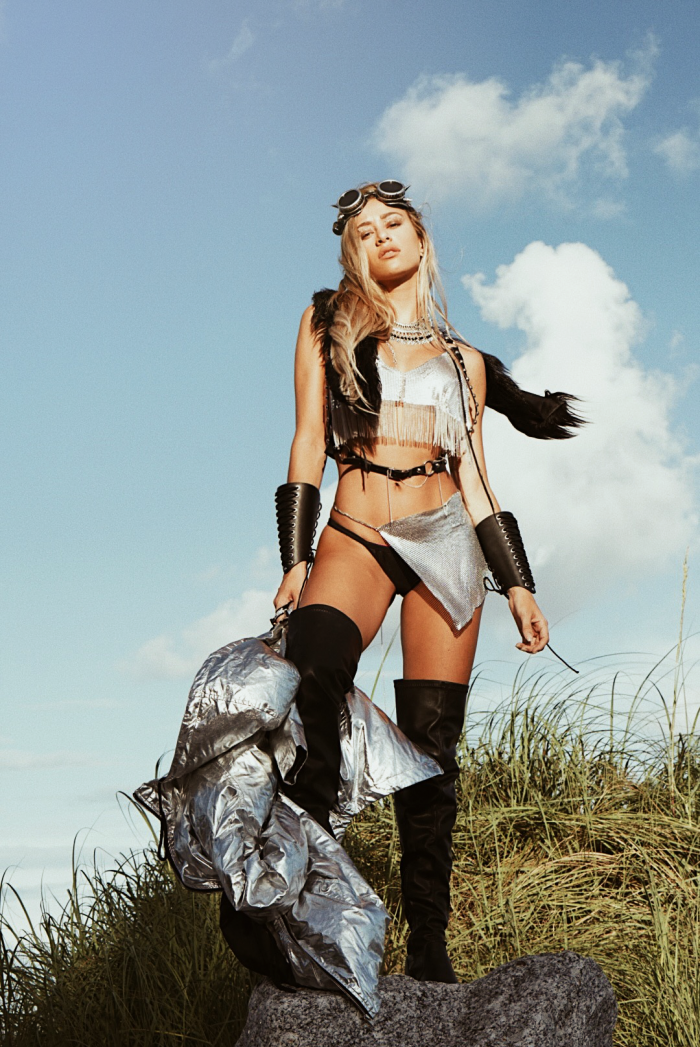 This futuristic meets Mad Max look is out of this world and it's giving us serious life. If you're going for a barely there outfit when it comes to your festival style (and let's face it, this is your perfect opportunity to) your accessory skills will be the game changer. Ain't no such as less is more here.
#2 Anything goes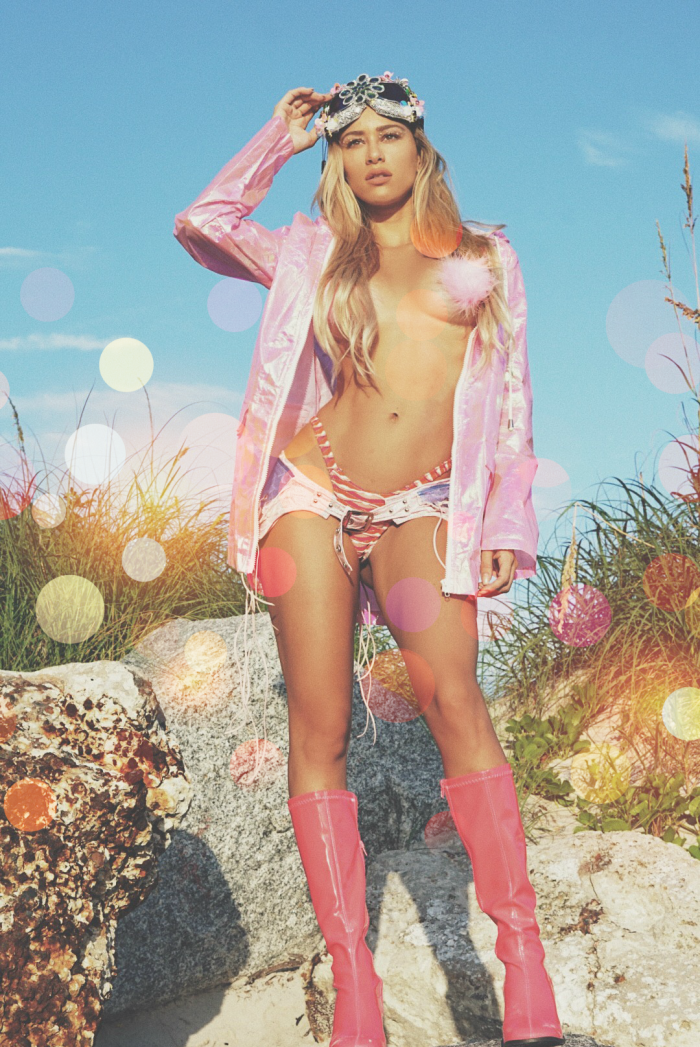 Festival dressing tip as told by Cindy number 2? Festivals are no place for wallflowers and blending into the background is not an option. If, unlike Cindy, you could do with a little more coverage when it comes to your #OOTD, team a bikini top with a pair of trusty denim cut offs. PS when it comes to your festival packing kit, a showerproof jacket is always a good idea.
#3 Instant outfits are your go-to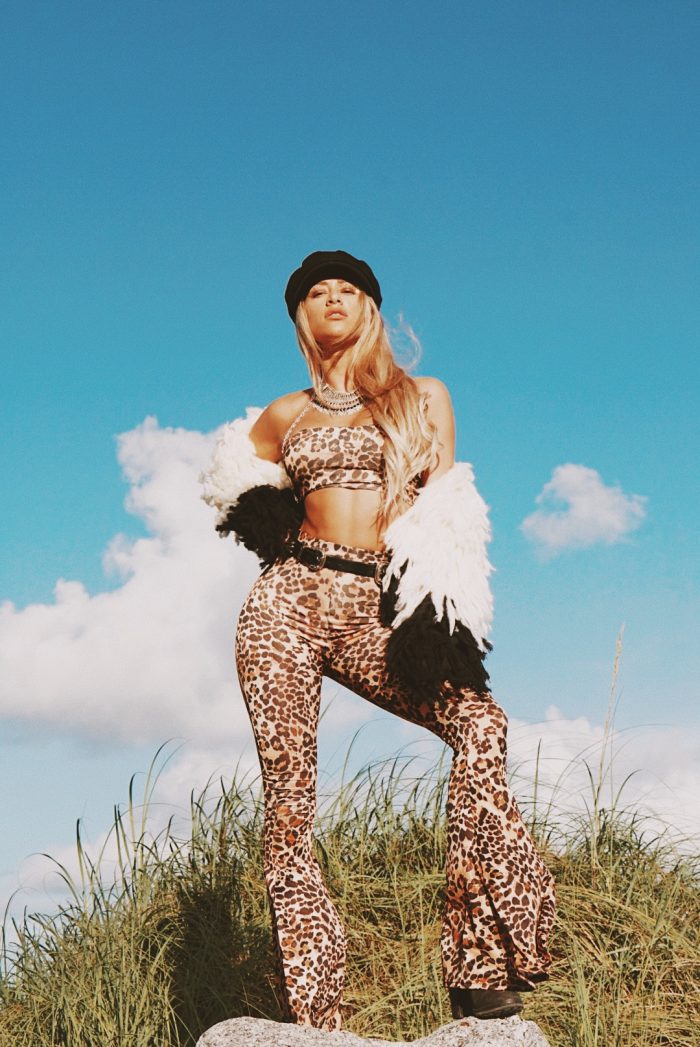 Ok so its day three and you're feeling a little worse for wear. The endless dancing 'til the sun comes up and powering through the next day on hardly any sleep are starting to take their toll. This is obv going to effect your outfit game. We have the solution for you – the co-ord, the instant outfit. Easy to throw on and look effortlessly the best dressed. Opt for a loud and proud print to boost your morale