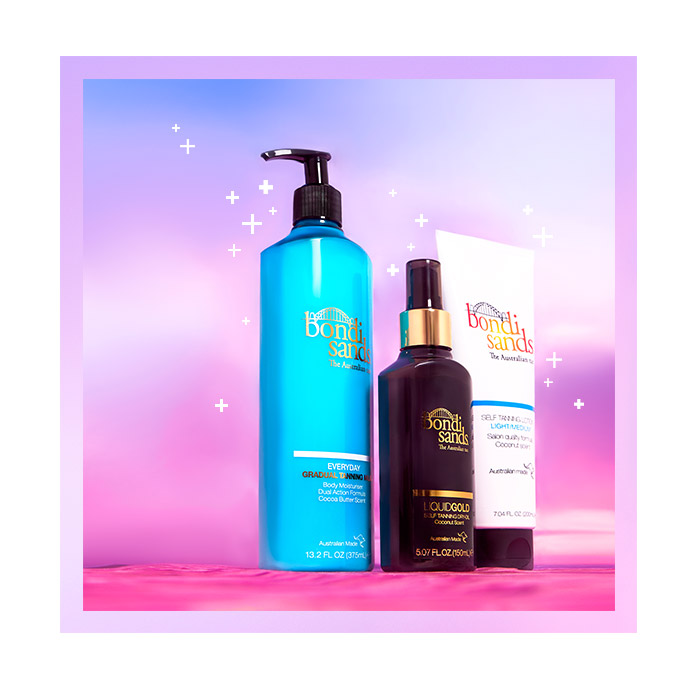 Its safe to say I may have tanorexia! (Just kidding) but I love being tanned, and I love a decent fake tan!
I would describe my natural skin colour as pale, and even though I do tend to tan quite easily on holiday, my natural skin colour when tanned is a sweet golden colour – as I'm a blondie!
I've tried so many fake tans in the past, from the cheapest s**t you can get to the more expensive upmarket tan.  I have also had endless spray tans and have probably spent more money on being tanned than I have on underwear! LOL. That's no lie.
I first heard about Bondi Sands fake tan through Instagram and thought it was probably too good to be true, as most things on Instagram are. I originally thought if I was spending £15 on a bottle of fake tan I might as well just get a spray.
Buuuut then I heard we were stocking it here at PLT and I just couldn't resist! In fact, the reason I'm writing this blog is because I was so impressed by it, I felt I needed to share it with you girls!
Fake Tan Review
I decided to go for the Dark Tanning Lotion, this is just a personal preference, I find oils harder to tell how much tan I've used and I find mousse harder to rub in. To apply the tan I used a Sunkissed tanning mit, my usual choice of applicator!
I love being mega tanned! So, *confession* I probably applied enough for 3 people
The tan was so easy to put on, it blended well and dried quickly. I always start at the bottom and work up, and after doing my legs I had a quick look in the mirror and was impressed at how amazing my legs looked! – It actually looked like I'd been on a 3 week holiday and dropped half a stone! YEY!
I carried on with the rest of my body and repeated the process for another layer. The tan dried within 5 minutes and I was able to put my PJs on & jump in bed.
After a good nights sleep I was expecting to get out of bed and see my sheets turn brown however I was pleasantly surprised the tan didn't transfer!
When you shower the tan runs off and leaves you with a deep golden looking tan, It was even and looked SO realistic.
It's now been 5 days and 5 showers later, my tan is still looking FIYAH and fresh! I would highly recommend this product to anyone looking for an easy, streak free tanning experience.
Before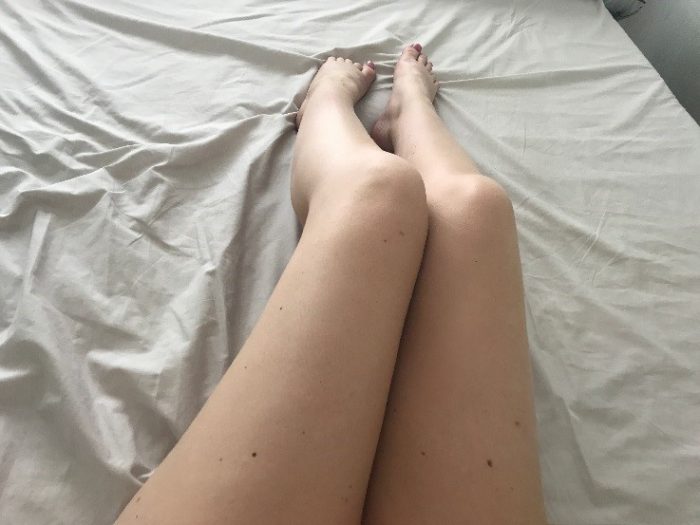 After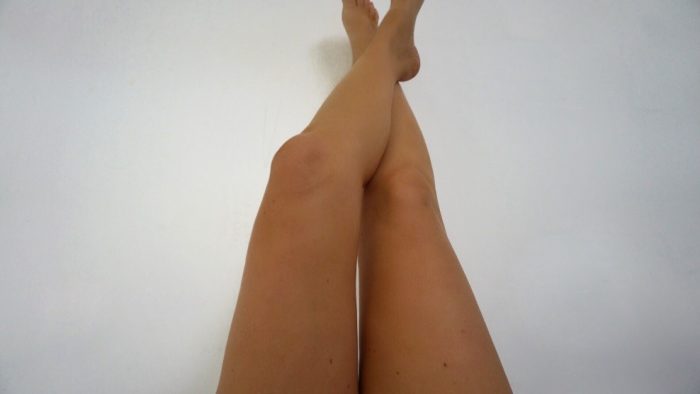 I have listed the full range we stock online, depending on your own tanning experience and your shade preferences, different products will suit but I LOVED the Dark Lotion for my ultimate tan goals!
Bondi Sands Dark Self Tanning Lotion
Bondi Sands Light/Medium Self Tanning Lotion 
Bondi Sands Everyday Gradual Tanning Face Milk 
Bondi Sands Dark Self Tanning Foam
Bondi Sands Ultra Dark Self Tanning Foam
Bondi Sands Light/Medium Self Tanning Foam
Bondi Sands Liquid Gold Gradual Tanning Oil 
Bondi Sands Everyday Gradual Tanning Milk