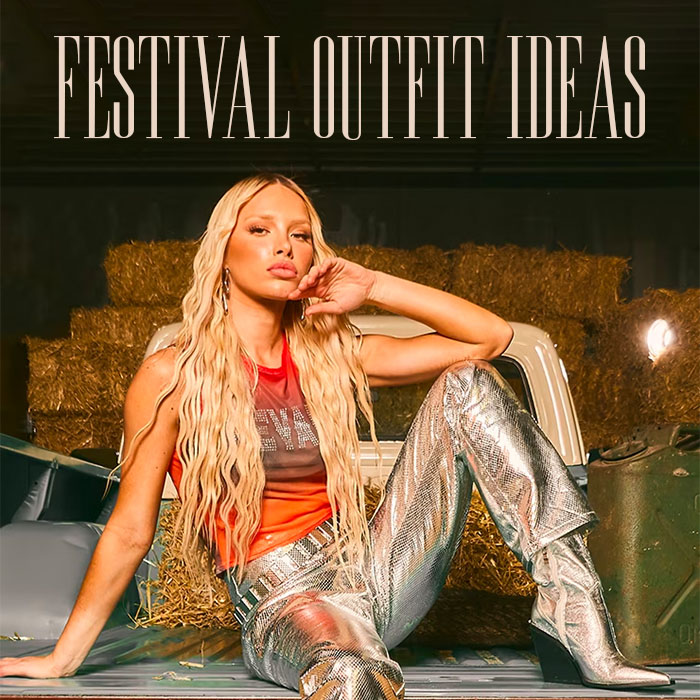 In need of festival style inspiration? We're rounding up the best festival outfits 2023.
From festival outfit ideas to festival shoes – these looks are not to be missed!
We're sharing the most searched festival questions and answers in this post meaning festival fashion should feel simply effortless this season.
Forget the festival clothing stress and instead simply focus on the feel good vibes!
What should I wear to a music festival?
First up, this will depend on not only your personal style but the location/weather of your chosen festival.
Let's start with UK festival dressing, how should I dress for a festival UK?
As ever, we can never rely on the UK weather so it's good to be prepared for all occasions.
To keep packing light try to take a range of looks you can mix & match throughout the festival as well as lightweight yet waterproof pieces.
Lucky enough to bag tickets and now questioning what should I wear to Glastonbury? We got you!
Here's our top 5 PLT picks when it comes to the perfect UK festival outfit.
Brown Abstract Print Rib Corset Detail Bodycon Dress
Beige Western PU Stitch Detail Pull On Calf Boots
Black Wet Look Snake Print Lace Up Flares
Black Sheer Knit Crop Top & Sleeves
Black Sheer Knit Lace Up Skirt
Nude Draped Body Printed Racer Crop Top
Red Abstract Printed Soft Touch Long Sleeve Top
You guessed it…
Festival outfit with wellies is one of the most searched looks for UK festival season.
PRETTYLITTLETHING Black Longline Shell Mac
Shop Coats & Jackets | Shop Boots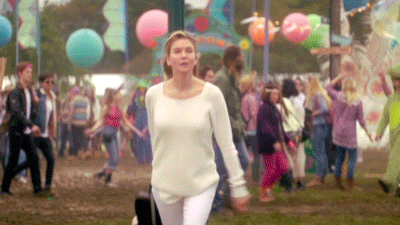 Just a day festival vibe?
Go all out with your festival outfit thanks to not having to pack light, or get ready in a tent!
What to wear to a day festival?
This corset top and sleeve combo is such a vibe.
Just switch out the heeled boots for biker boots and you're good to go!
Charcoal Grey Cut Out Extreme Cropped Knit Sleeves
Why not style up a co-ord for day festival plans? We're loving this bold aqua pairing!
Style with chunky ankle boots, oversized bomber and sunglasses for a Insta approved festival outfit.
Aqua Textured Ring Detail Asymmetric One Shoulder Crop Top
Black Basic Ruched Hem Cropped Faux Leather Jacket
Glitter knit? It's a yes from us!
Style with trending mini skirts for a effortless yet iconic festival 'fit.
Khaki Glitter Knit Contrast Panel Crop Top & Sleeves
Khaki Crochet Knitted Sequin Long Sleeve Top
Khaki Twist Knit Racer Top & Sleeves
All about cut out detailing? You'll love this look!
Dark Khaki Ladder Sheer Knit Cut Out Bodysuit
Dark Khaki Ladder Sheer Knit Leggings
Next up, festival denim.
Seriously, name a better duo than a festival outfit with denim shorts.
If denim is not already on your festival outfit wish list then get adding ASAP.
We're talking denim jackets, shorts and even jeans thanks to the must-have double denim trend happening ATM.
Here's our top five denim festival outfits onsite right now!
Light Blue Wash Pocket Detail Sleeveless Denim Gilet
Plus Vintage High Waisted Denim Shorts
Washed Black Panel Denim Mini Skirt
PRETTYLITTLETHING Vintage Wash Oversized Boyfriend Denim Jacket
Washed Stone Lace Up Front Detail Denim Top
Washed Stone Jogger Cargo Pocket Jeans
Should I wear a dress to a music festival?
Wear whatever makes you feel your best self.
If wearing a dress just be sure to prep incase you're up on those shoulders – simply add cycling shorts underneath.
Front row vibes!
Yellow Extreme Cut Out Side Marl Knit Mini Dress
Shape Bright Orange Shape Mesh Lace Up Detail Overlay Bodycon Dress
Hot Orange Ombre Embellished Bodycon Dress
Leopard Print Mesh Underbust Detail Shift Dress
What do you wear to a festival at night?
It could be that you layer up your look to suit night time plans or prefer to switch the outfit completely.
Denim or faux leather jackets are perfect if wanting to just throw on and go.
Indigo Patch Pocket Oversized Denim Shirt Shacket
Black Pocket Front Faux Leather Cropped Jacket
Black Faux Leather Biker Jacket
Black Shoulder Detail Cropped Faux Leather Jacket
Another effortless option would be cargo pants.
Here are five styles we're loving right now:
Black Lightweight Shell Low Rise Cargo's
Black Wide Leg High Waisted Cargo Trousers
Black Parachute Oversized Shell Cargos
Khaki Wide Leg High Waisted Cargo Trousers
Sage Lightweight Shell Low Rise Cargo's
If you're all about trend led looks then of course you'll be loving coastal cowgirl outfits.
We can confirm, western inspired outfits will have you set this festival season!
We are obsessed with this milkmaid style top.
The coastal cowgirl aesthetic is real and we're definitely manifesting festival weather like this!
White Textured Gingham Milkmaid Crop Top
We can't deal with this Y2K diamante detailing!
*adds to bag*
Vintage Butterfly Diamante Denim Corset Top
Vintage Butterfly Diamante Denim Mini Skirt
Festival outfit with cowboy boots – check!
Silver Metallic Western Pointed Wedge Heeled Knee Boots
Black Faux Leather Knee High Western Boots
What not to wear to a festival?
Although nothing is actually out of bounds for festival wear, it's important you feel comfortable.
Ensure you can move freely in your festival 'fit to make the absolute most of your experience.
This goes for footwear too, we'd say it's a no to heels but chunky boots are most definitely on our festival hit list.
Now your festival outfits are sorted, let's discuss festival face glitter and festival glitter makeup.
Here at PrettyLittleThing we have a whole range of glitter & face jewels to choose from.
Applying them is effortless as all gems are sold in sets meaning you simply have to peel and stick.
PRETTYLITTLETHING Pearl Face Jewel, Lipgloss and Glitter Bundle
PRETTYLITTLETHING Silver and Gold Star Face Jewel
PRETTYLITTLETHING Gold Hair Jewel, Lipgloss and Glitter Bundle (Worth £12)
PRETTYLITTLETHING Individual Pink and Gold Colour Eye Jewels
How do you glitter makeup for festival?
If a glitter makeup look is more your vibe be sure to check out tutorials across socials so you're set come the big day!
It's actually easier than you'd think.
Here are the essentials you'll need for glitter face festival makeup:
PRETTYLITTLETHING Glossy Setting Spray
PRETTYLITTLETHING Chunky Pink Gold Glitter
Temporary tattoos to help complete your festival style? We got you!
PRETTYLITTLETHING Strawberry Face and Body Sticker
INKED By Dani Temporary Tattoos Air Zodiac Pack
Finally, don't forget to take a secure bag to ensure your belongings are safe (aim for a cross-body bag or bum bag that has a zip).
So, that's a wrap on what to wear to a festival!
Be sure to check out even more women's festival outfits here.
See you in the fields!
All about influencer approved outfit inspo?