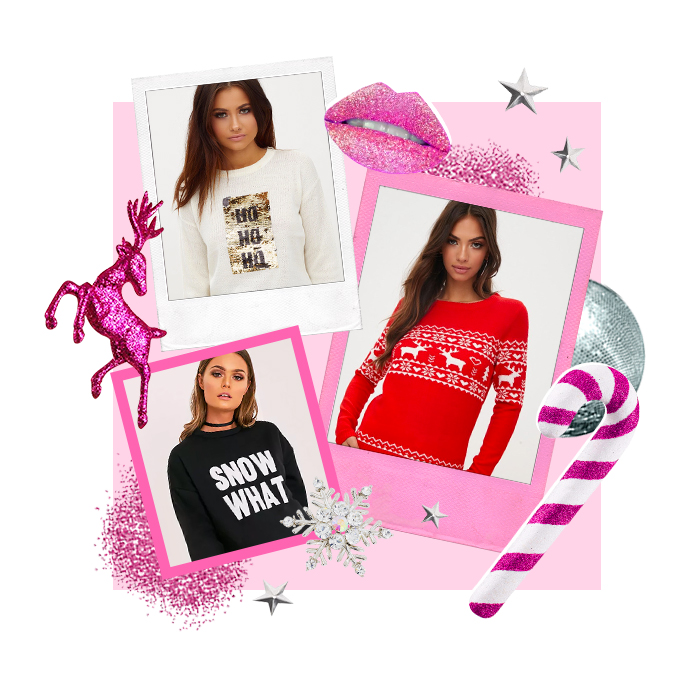 Whether you're a fan of the OTT novelty knit or prefer to keep your nod to the festive season more low key. there's a Christmas jumper to suit every mood. Keep it tradish in a classic Fair Isle print knit or use your words with a bold and punny slogan sweater. This is your hit list of all the festive knits you'll need this season.
The Festive Knits You Need This Season
Get the good vibes going with festive knits so good you'll want to wear them all year round.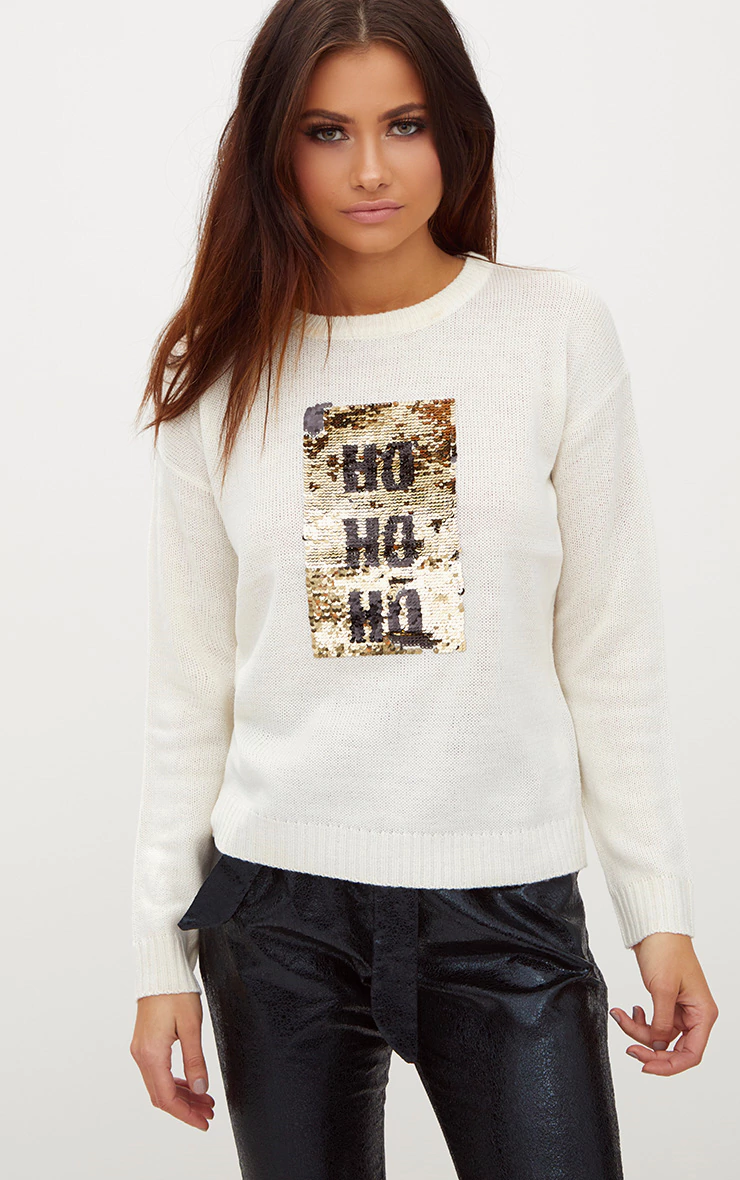 If the notion of Christmas jumpers makes you immediately think OTT, tacky and heaps of embellishment – think again. Add just a touch of luxe to your festive knitwear with this ho ho holiday jumper featuring just the right amount of sequin to give it a fresh feel.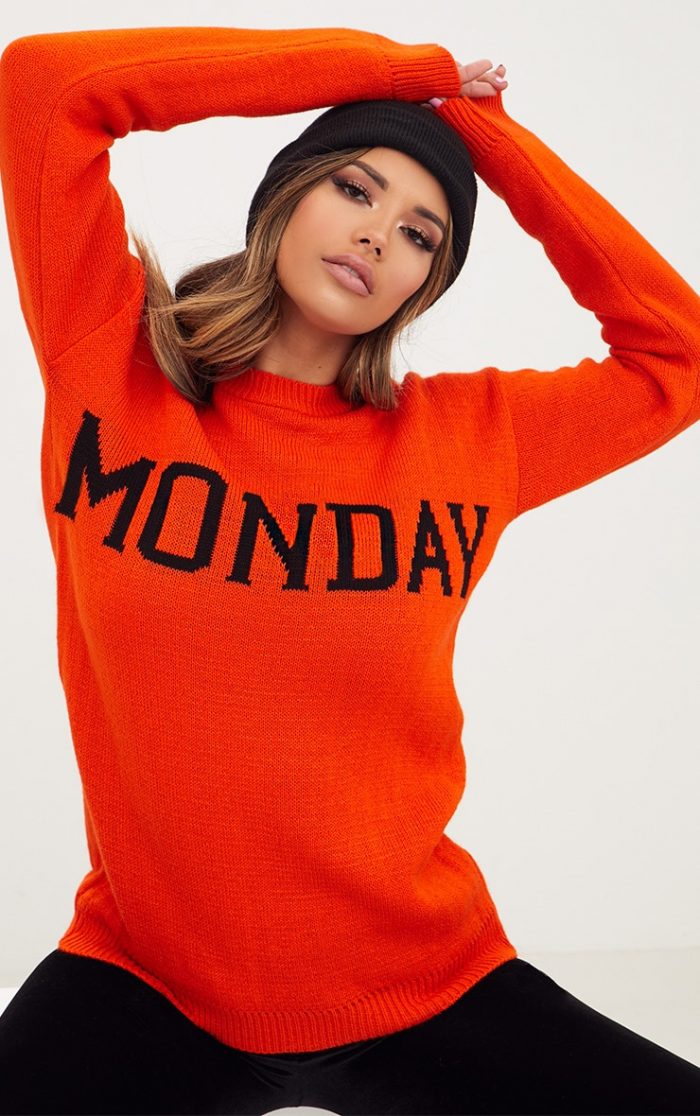 Christmas Day falls on a Monday this year so what better time to whip out this ultra cute days of the week knit to wear with pride? This is one Monday that won't suck. Plus you dig it out of your wardrobe to wear again at least another 53 times for next year.
Prefer something a little more subtle when it comes to your festive knits? Add some soft stuff into your life with a chenille knit in the cliched Christmassy hue. Wear with leather high waisted pants and some killer lace up boots for a look to take you to casual after work drinks for a few too many mulled wines.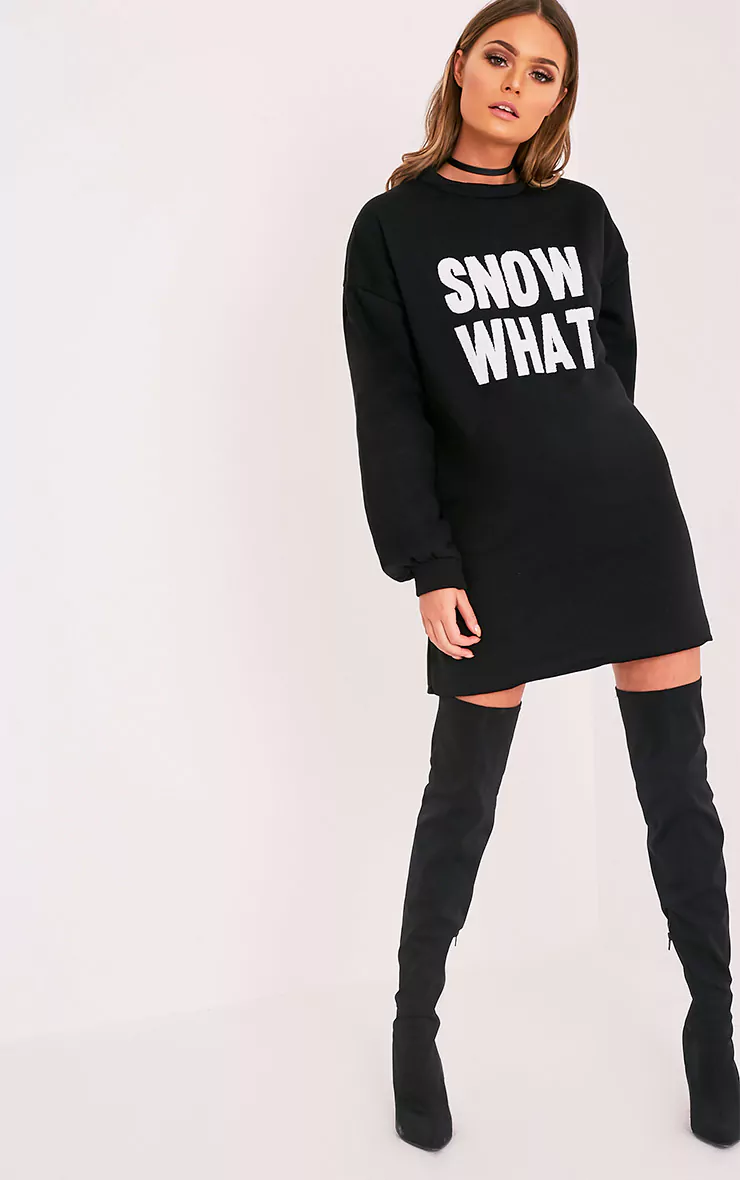 Ok so if we know one thing about the festive season it calls for a lot of nights out right? If you're going "out" out and wanna incorporate the festive feels into your #OOTN in a cool and less obvious way – this is how to do it. Finish off by dressing up your slogan sweater with this season's "must-buy" over the knee boots.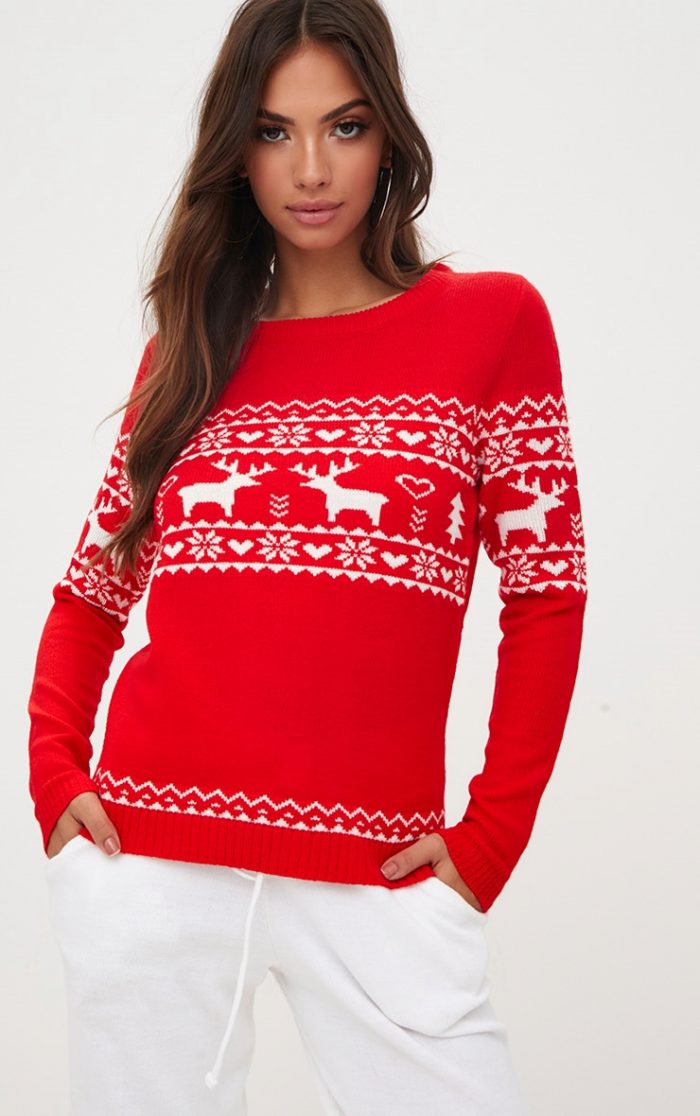 If your style is more traditional the fair isle knit is where it's at. Featuring a cute reindeer print, this is the perfect festive knit to throw on for that second Christmas dinner round at your Aunt and Uncles with the rest of the fam. This is your cosy but cute AF balance established.
Feeling those festive vibes now? Get your gift list sorted way ahead of the game