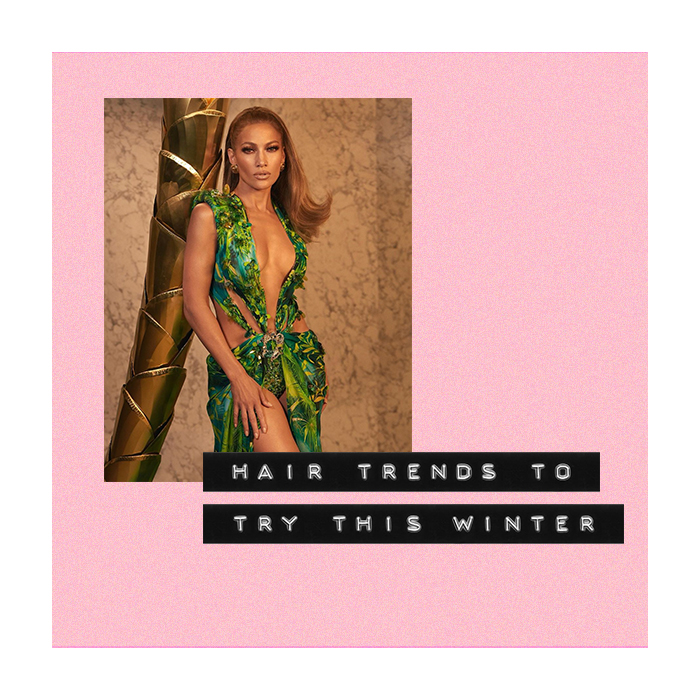 Hair Trends to Try This Winter 
When a woman changes her hair, she is about to change her LIFE. Ain't it true, sis.
If you're fancying a change, be it big or small, here are five winter hairstyles that are dominating our IG feeds right now.
Luscious locks, here we come!
1# The lob
(That's a long bob in case ya didn't know).
This one's not just for winter, we are LOVING this hair trend all year round. The shorter, the blunter, the better.
We've seen it on Kendall, Kim, Karlie Kloss and Hailey Bieber and we are quite frankly, living for it.
#2 Chunky highlights
Paying homage to the 90s, chunky highlights are officially a thing again – think Mary-Kate and Ashley Olsen, or Rachel from Friends.
It's time to stray away from the trust balayage and go for something bolder.
#3 Half up half down
Reep all the benefits of having flippy, swishy hair but pin half of it back for practicality.
Conceal your bobble with a chunk of hair and you're good to go.
Super chic.
#4 Flipped ends
Whether you're rocking short or long locks, we are loving the flipped ends trend.
The next time you book in for a curly blow, be sure to ask for some extra bounce on those ends.
Cute n sexy all at the same time.
#5 Slick back
Slick back pony, slick back bun, slick back er-y-thing.
This hairstyle is POWER.
Team with a trouser suit for the ultimate boss b*tch lewk.