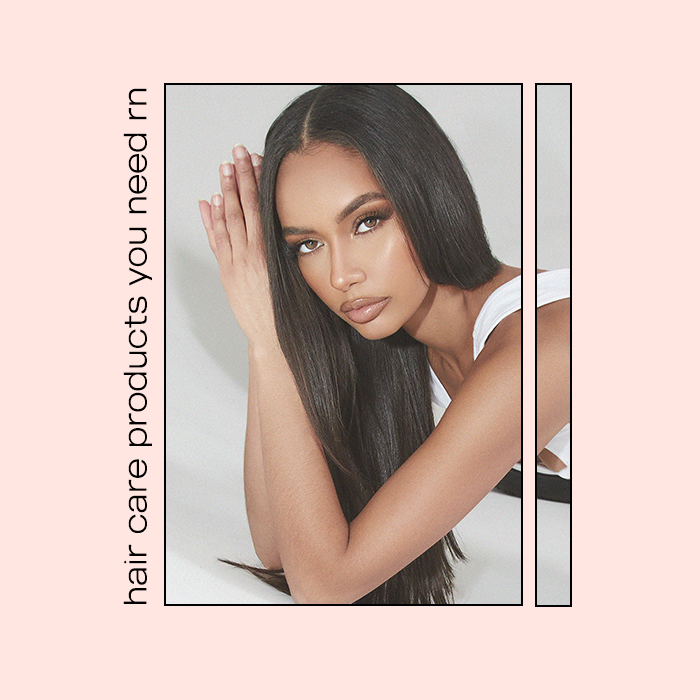 It's fair to say we've all felt a bit overwhelmed in the aisles of the drugstore with how many products are on offer. When it comes to taking care of your hair, you don't necessarily need a cabinet full of mousses, detanglers, and hairsprays. Instead, it's all about having the right products, the essentials!
Hair Care Products You Need Right Now
To save you time you might spend on researching and money you could potentially spend on products you don't need, we've put together our top five haircare staples that every girl should own. With these products, you'll have everything you need to keep your hair healthy without breaking the bank.
#1 Batiste Dry Shampoo Tropical 200ml
This dry shampoo is the ultimate staple of our routine for every occasion. No matter if you're running late for work, going for after work drinks with the girls or whether you're just doing everything possible to avoid the dreaded hair wash day, then this has you covered. Awarded the UK N0.1 dry shampoo you can quickly and easily refresh or restyle your hair in seconds. This unique and award-winning formula will leave your hair looking fresh, whilst providing added texture and volume, so everyday is your best hair day.
#2 Chewable Hair Vitamins
These hairburst chewable gummies are an easy way to ensure your are taking the essential vitamins to maintain healthy, faster hair growth. For anyone who finds it hard to swallow tablets this is the perfect solution allowing you to have the benefits that keep your hair looking healthy 24/7.
#3 Mane n Tail Detangler 355ml
If tangles and knots are the bane of your life, then look no further than this holy grail product! This product has an exclusive pH balanced formula that helps prevent breakage and the appearance of dry, split ends while adding additional conditioning benefits to keep your hair healthy and strong.
#4 Tangle Teezer The Original Detangling Hairbrush Cornflower Charm
Wet hair is fragile and prone to breaking no matter how gentle you brush. Instead, we found out it's the type of brush that you use can make the world of difference to keeping your hair both knot free & strong. This Tangle Teezer Hairbrush has been specially designed to be used on wet hair to help confidently detangle while reducing the chances of breakage, perfect for those happy hair vibes! It's also a great size for your handbag, meaning your hair can stay shiny and strong all day long.
#5 Beauty Works Argan Oil Serum 90ml
If you're a lover of Tiktok it's to no surprise that this argan oil serum is in our top five must have haircare products. With lot's of beauty and haircare experts raving about the perks of implementing argan oil into your everyday haircare routine, then this one's for you. This rejuvenating treatment is formulated with a blend of the finest Argan oils to deeply nourish hair and leave it health-looking with ultimate shine. It aims to tame frizz and flyways, repair split ends, and restoring mirror-like shine. Not to mention it's also 100% vegan!