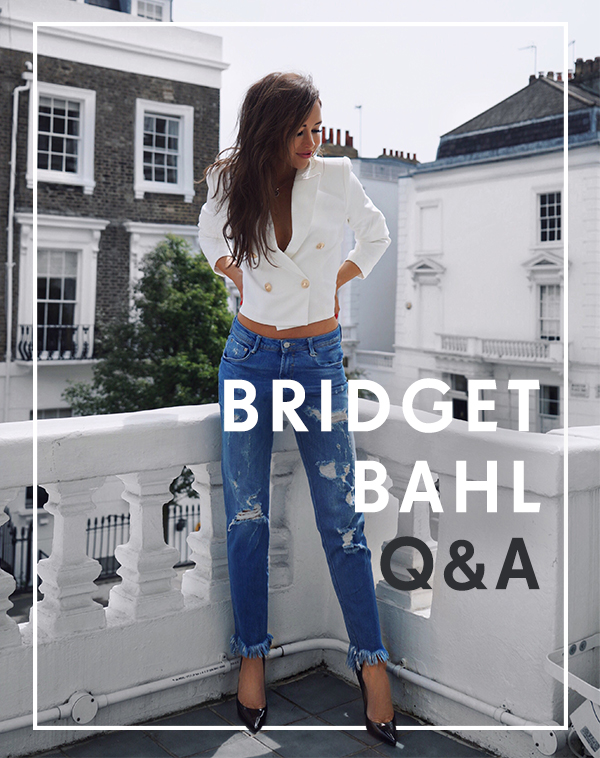 Blogger and general babe Bridget Bahl talks us through all things #SummerSlayin.
???
Dream summer vacay?
I am hoping, wishing, praying to go to the Amalfi Coast!
What's are your packing essentials?
Vintage Levi's, Nars hear wave (fave summer lip shade), Nike Air Max, YSL black opium perfume and bomber jackets because I am always cold!
Fave means of social media to document your hol?
Insta and snapchat!
Whose currently topping your summer playlist?
Disclosure, The Chain Smokers, Drake
Fave trends you're incorporating into your summer capsule wardrobe?
Mixing chokers, sneakers with everything and baby tees under everything.
How would you describe your personal style?
Cute but chilled.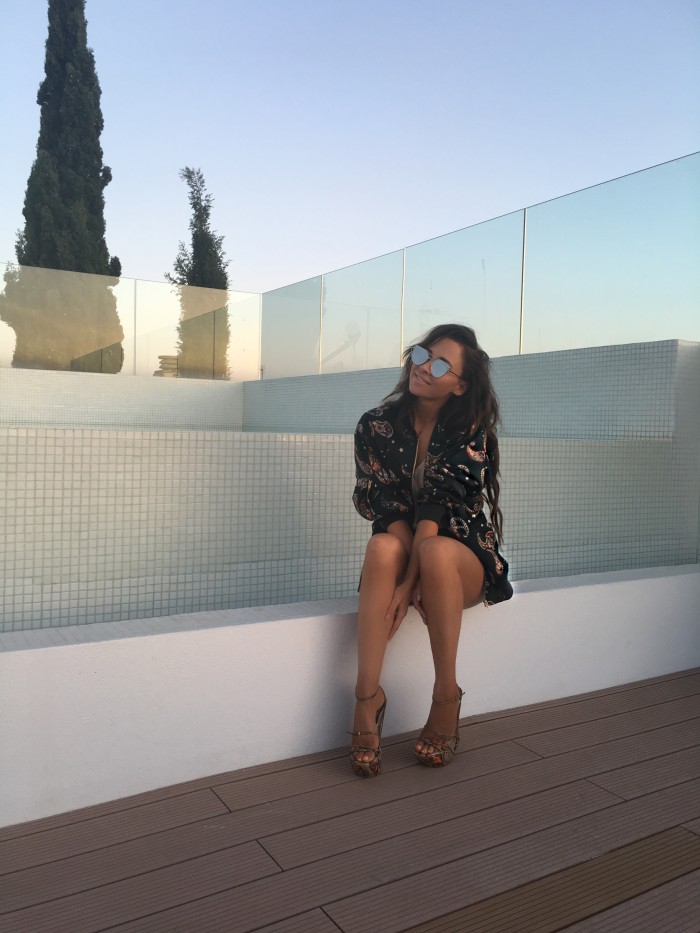 What's your summer beauty routine?
I love dewy skin and either a nude or bright lip my favorites are Blushington's "be lovely" and Nars "heat wave". I am super into lash extensions right now, because it makes you crazy low maintenance 😉
What do you love about Summer?
Morning walks for iced coffee, road trips, swimming snd drinking rosé bbq's, smores, boys sweaters and jean shorts, tan lines, mr softee, concerts, mid riffs, bare feet, Pina Coladas and the smell of sunscreen.
What are your plans for a summer that slays?
So much travel! London, Spain, South of France, Serbia, Maldives, The Hamptons and a California Road Trip.
Tell us about the best summer/holiday you ever had?
A trip to the South of France. We explored Cap Ferret and went on boats all day in Saint Tropez. I found this hole in the wall pizza place that I loved and canceled our dinner reservations almost every single night to keep going back 😉
Girls hols or romantic trips with bae?
Well I am as single as they come so girls trips!
If you weren't a blogger what would you do?
I was a publicist at Saint Laurent before I started www.andiwaslike.com so probably that…
How do you stay looking cool in the heat?
Trucker hats and aviators.
Best place you've ever travelling to any why?
I love the road trip that Tatjana, Zorannah, Lisa and I did last year. Check out #roadtrip1point0 we drove from Miami to LA. It wasn't super fancy but was such a fun adventure!
What are you looking forward to this summer? What's on your hit list?
My first trip to Serbia and another "famous" road trip with the girls.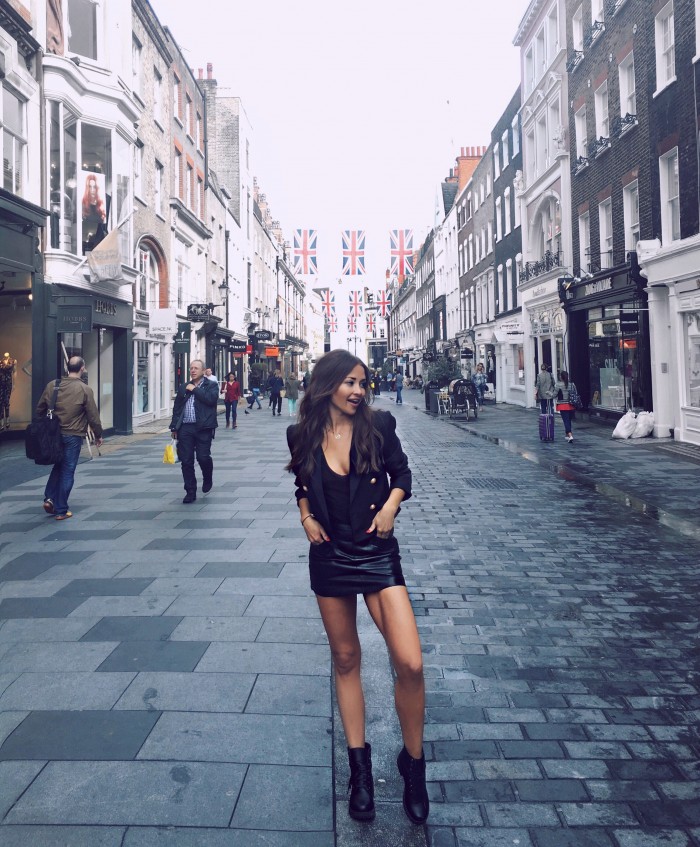 Bar bunny or culture vulture?
Bar bunny.
One piece or bikini?
Bikini.
Maxi or mini?
Mini mini.
Early mornings or late nights?
Late nights.
Sunbathe or explore?
Explore.
Cool city break or balmy beach?
Cool city break.
Factor 50 girl or sun worshipper?
Factor 50, but with a spray tan of course!
???
Follow Bridget on Instagram @bridgethelene
Got those vacay vibes? Shop Holiday