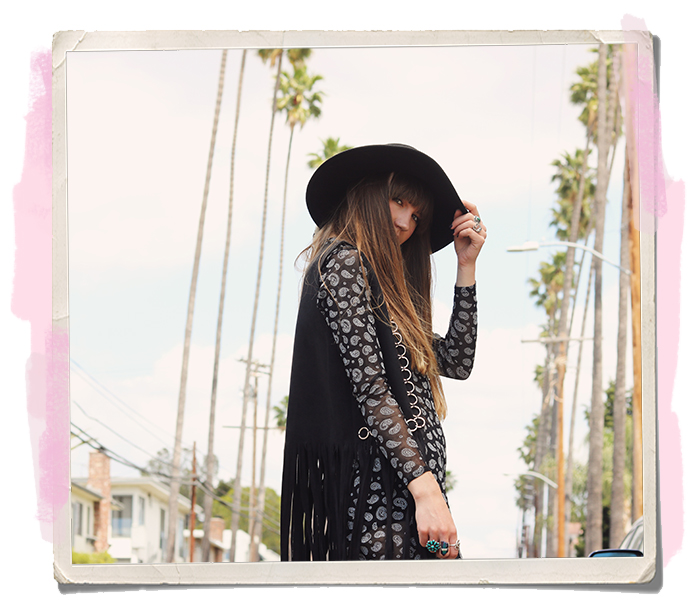 What was your inspo for your festival look? Do you have a celeb muse?
My festival look isn't that much different to my bohemian style I already have, I mix vintage with high street and like to accessorise, I love Florence Welch's festival style
Where are we most likely to find you hanging out at festival?
Probably in the backstage area or the bar
Fave means of festival social media?
Definitely Instagram I love taking photos at festivals
What are your must-have festival essentials to pack?
Dry Shampoo, lots of jewellery, layers for when it gets cold at night
Describe your typical festival style?
Anything goes really, I lots of patterns and textures, and I love layering waistcoats over outfits
What band/song gets you ready to party?
David Bowie, The Rolling Stones or Justin Bieber is a guilty pleasure!
What are your festival beauty/hair hacks to keep you looking fresh?
Dry Shampoo, face powder, concealer, plaiting hair, and I usually bring lots of hats.
Dream festival squad – dead or alive.
Florence Welch, Mick Jagger, Jim Morrison, Janis Joplin, Stevie Nicks
Favourite festival accessory?
Lots of necklaces and rings, the more the better!
What's the one thing you couldn't live without at a festival?
A shower!
Have you had any festival mishaps or disasters?
Just missing bands I wanna see and losing all my friends
Dream festival to attend?
Woodstock 1969!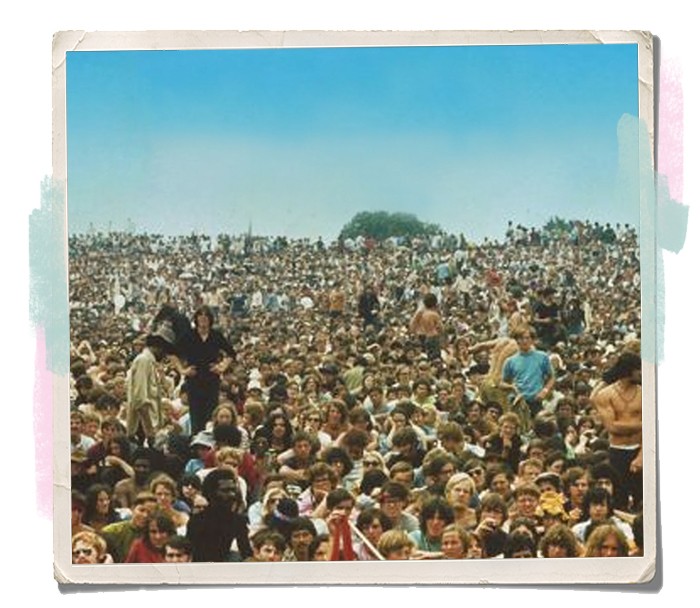 Best festival memory?
Just going to my first festival at Reading and having the time of my life, I was hooked after that!
Fave trend from the new season you're looking forward to incorporating into your festival look?
I'm loving the Gypsy Soul trend on the PLT website at the moment!
Fave beauty trends you're looking forward to incorporating into your festival look?
I love a good coppery eyeshadow and shimmery eyeshadows
Tell us a typical day for you at a festival?
I don't usually camp so it usually starts with a shower and taking my time getting ready, then going to find my friends to hang out with and watch some bands, then dancing all night long
Best festival hangover cure? How do you gear yourself up for round two and how do you detox when the festival is over?
The cause is always the cure, the best thing is just to get up and get on with it, but I do like to do a juice cleanse and eat as healthy as possible when I get back from a festival!
Who's your best Festi-Friend?
My bestie Eliza, as long as she's by my side we'll always be getting up to mischief together
Best band you ever saw live?
I saw Fleetwood Mac at Isle of Wight festival and cried, such a dream come true!
✌️✌️✌️
Follow Sara on Instagram: @sara_waiste
Got those festi feels? Shop Festival
Images sourced from: Pinterest