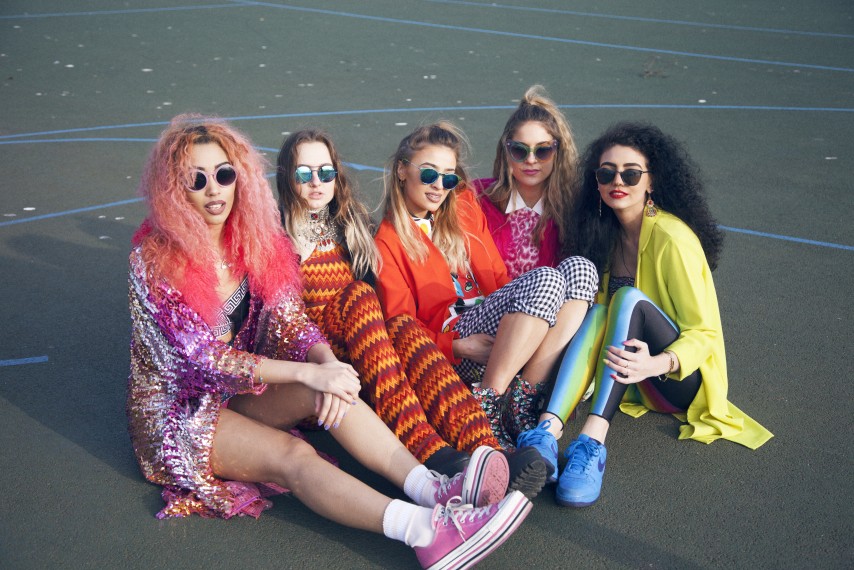 United in their love for all things girl power and celebrating badass girl bosses everywhere, the Confetti Crowd are the UK's first official girl gang of creative huns. Made up of baes Heidi, Lulu, Heli, Tiger and Cheyenne, each squad member brings with them their own unique skills to pay the bills, approach and 'sassbomic' style that's beyond #SquadGoals.
???
Wanna know more about the coolest girl gang around? We caught up with blogging squad extraordinaire the Confetti Crowd to chat their roots, inspiration and what makes them tick…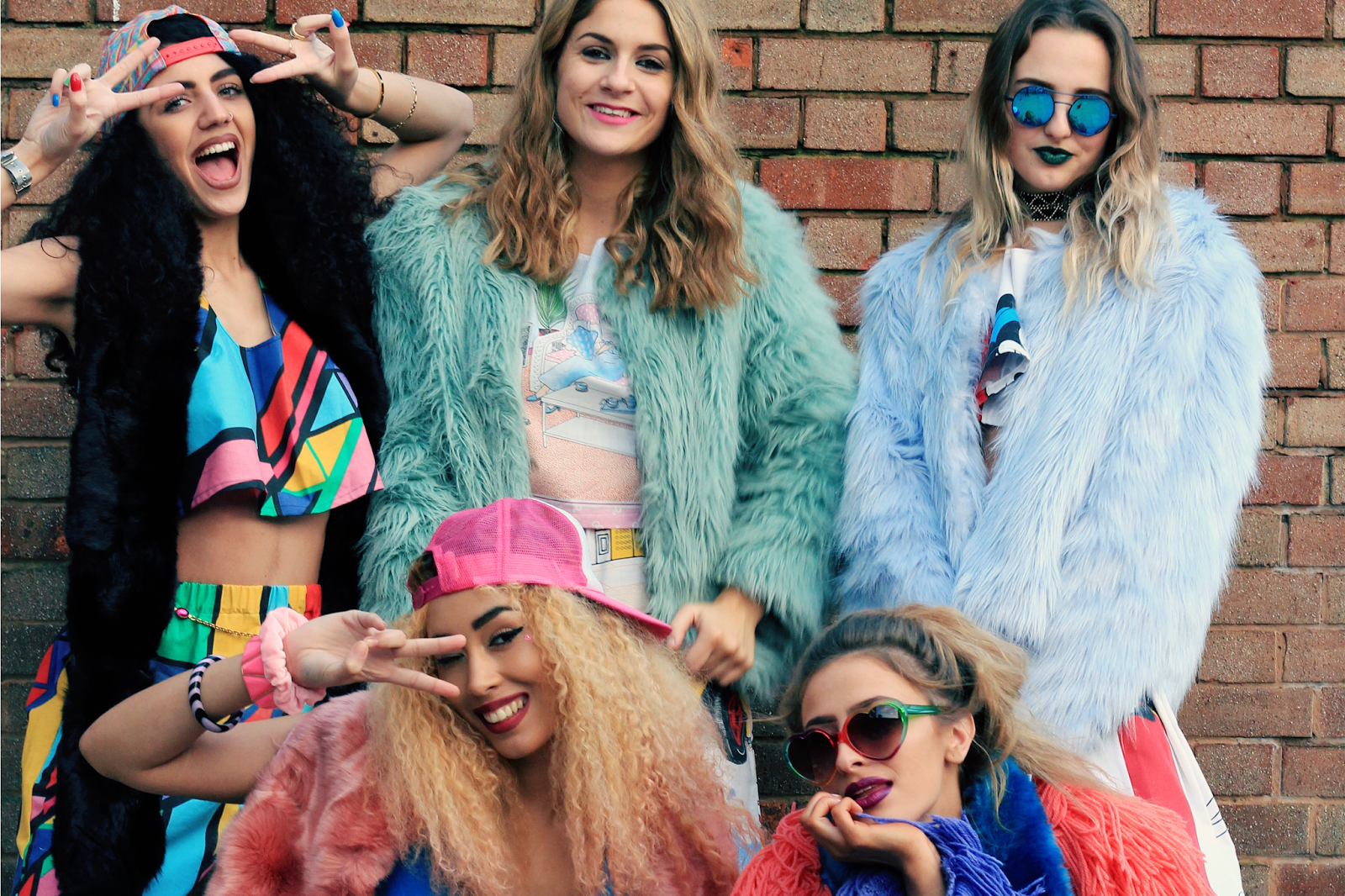 How did you all meet?
CC: We all met through blogging and blog events/shoots etc. We had all met before Confetti Crowd, but our friendship has grown much stronger since then.
?
What inspired the idea behind Confetti Crowd?
CC: We wanted to put together the UK's first girl gang collective of bloggers and creatives. We saw a gap in the market for an inspirational, empowering group of girls who are all about supporting fellow girl bosses. ?
Heli: I started my business, Sassy World, for my Final Major Project at university. I went into it intending to carry it on full time when I left, and it's nearly been two years now! I wanted to create an online place solely for crazy and colourful clothes, as I felt there wasn't enough to meet my tastes in the UK!
Heidi: None of my family are musicians but I got into songwriting from a young age. I've always loved music and watching music awards, I'm a fan of old folk music and have always wanted to be a singer.
Lulu: Since I was about ten I've wanted to be a fashion designer. So I went on to study fashion design for five years (two years at college, three at university), which was so fun because now I can design and make ANYTHING! I started my blog on Tumblr about five or six years ago, and it took off from there – I owe all of the opportunities i've had to blogging.
Shy: I started off styling for RWD magazine, then I got to model/style the Adidas lookbooks and that started everything off for me! I started presenting and producing a show for an online music channel, which led to MTV and Vevo, and now I'm at Radar hosting the breakfast. The modelling grew from there and I taught myself how to DJ. ?
Tiger: I did photography for A level and really got into it. Every lunch time would be spent in the studio with my friends, being silly and creating wonderful dreamy images. I was really into Tim Walker at the time so I loved shooting colourful, magical images. It went from there really!
?
You all come from different creative backgrounds, why do you think this has been so important to the success of your gang?
CC: Each of us brings such a different skill and vibe to the group. None of us do the same thing for a job, so we are all useful for our own thing, and all have our own contacts – which works well as we can share all the opportunities we get with each other!
?
Why do you think girl gangs are so important? Do you think we'll see a lot more business savvy girl gangs like yourselves emerging in the future?
CC: There's so much bitchiness between girls these days, and we think it's so important to support each other instead of bitching and being jealous of other girls doing well! We are all about celebrating girl success. It's a girl power movement, we want more girls to come together and unite.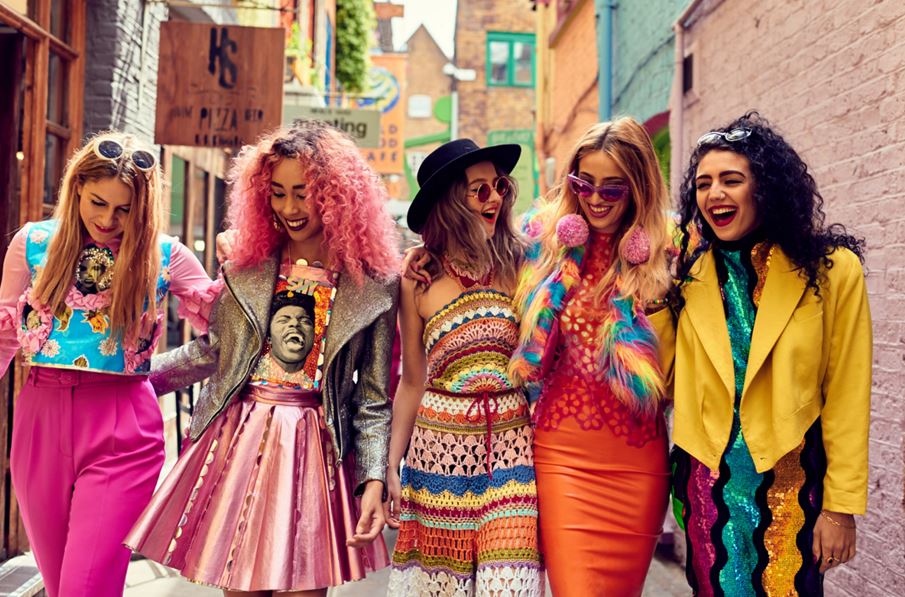 What's been your biggest fashi faux pas?
Heidi: Denim skirt and jeans…AT THE SAME TIME!
Heli: Pink tracksuit tucked into faux Ugg boots hahaha ?
Tiger: Believe it or not, but I actually can't think of anything of the top of my head. I never went through a chav stage, or wore Crocs…
Lulu: A long white puffer coat
Shy: Wearing a bin bag as a dress
?
If you were stranded on a desert island, what 3 things would you take with you?
Heidi: Poppyloversfashion rainbow fur coat, Liqornpoker mermaid jeans, rainbow sequin isolated Heros jacket
Heli: I'm assuming people and cats don't count so I'll go with: Suntan lotion (wear SPF kids!), my phone so I can Instagram somehow (I hope there's signal) and a bikini I guess
Tiger: Music, a boat & a partner in crime!
Lulu: A journal, my camera and some babybells
Shy: Jaffa cakes, chicken and Vaseline
?
Where do you see Confetti Crowd being in two-years-time?
CC: Hosting girl power fueled events, working on our own fashion and shoe line and travelling the world!
?
Do you have any advice for young women who are wanting to start-up their own creative venture?
CC: Work hard, focus, stay positive and surround yourself with positive like-minded people. It can mean making some sacrifices but it's all worth it in the end. Also, Google is your best friend!
What do you think are the benefits of working as part of a squad?
Great things happen when women come together!
???
Keep your Confetti Crowd fix topped up on their blog HERE
? Keep up with them on social: