PLT RISING STAR 
Our Rising Star this month is the gal on everyone's lips; Cassyette. Described as a DJ, singer, pop artist AND creative creator.. finding one word to describe her is proving a challenge. She's a gal who's forever pushing boundaries and the ultimate definition of 'cool'. We delve deeper to find out what makes her tick, which she would pick and what tricks she's got up her sleeve.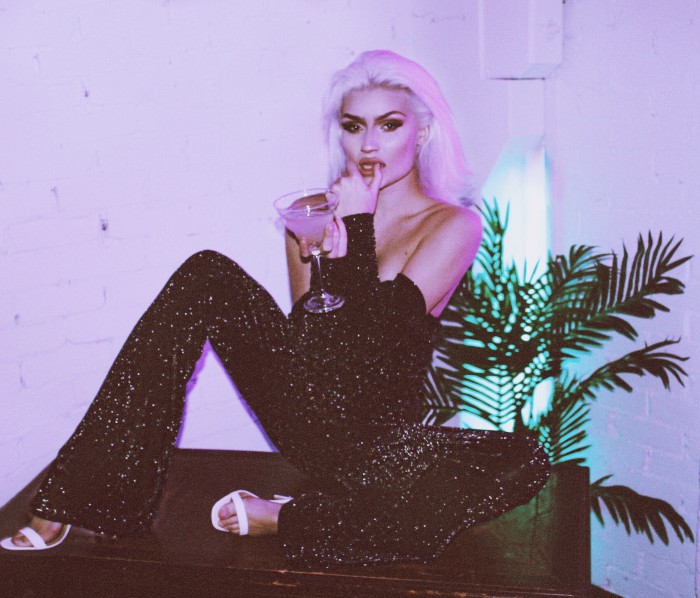 If you had to have a crazy drunken tattoo, what would you pick? 
I'd get one of those tattoos inside my bottom lip because they don't last so if it's sh*t it doesn't matter ?
What 3 emoji's best describe you?
????
My signature 3 which is disk, blonde queen, disk. It's meant to be me in between the decks haha. I use it all the time!
Your favourite iPhone app?
 This photo app called 1986.
What would you want as your last meal on earth?
A buffet, so it's multiple choice – I've thought about this a lot!
If you could live in any decade, which one would you choose and why?
 80s – I'm obsessed! The clothes, the music, the fashion, art, decor, everything! My work is heavily influenced by the 80s.
Who's your style icon?
 I have loads! I get a lot of my inspiration from films, I always thought I was Elle Woods from Legally Blonde when I was younger. I've always loved Michelle Pfeiffer's style in Scarface as well. Plus the whole Versace vision! My favourite designer is Donatella. She is ingenious!
Favourite Country you've visited?
 USA. I love the sunny Cali vibes ? I can't wait to go back this summer, I'm such a summer person. ?? ?? ??
3 items in your wardrobe you couldn't live without?
 My trainers. I wear heels all the time so when my feet need a break they are my saving grace.
My PLT bomber jackets – I love them, they're perfect for this season. I basically wear them with everything!
My sunglasses – I have so many pairs… every outfit is accessorised. ?
Tell us a secret
 I wish I had as many dogs as Paris Hilton and her dog house it's like a Miami beach villa. ?
Who are your top stalks on Instagram?
 Nadia Lee Cohen! Her work is amazing.
Fanny Lyckman, the coolest blogger and one of the originals! She started that classic clean blogger style.
And Sahara Ray for being an ultimate fox!
Last played on your Spotify? 
Arca. He's such a sick producer (but on Soundcloud).
If you were a superhero, what would your power be?
 Shape shifter, cos' that's a triple whammy. You can fly, be invisible and be a spy ideally. Or I'd have guns for boobs like Britney in Austin Powers but they fire out money or something! ?
Describe a day in your life?
 Wake, emails, get ready, breakfast, music studio and recording, fashion, meetings, workout, lunch, mix, shoot, events, parties and friends… calls, collaborations, gigs, Instagram, blogs, dinner, sleep blah blah blah…
…. Clockwork but I don't really have a set routine. Every day is different and i'll somehow pack it all into a week… safe to say I'm always busy!
What are you looking forward to for the rest of 2016?
 DJ ing this summer at loads of events and releasing all the music i've been working on!
And documenting it for my followers to see as I go!
Snog, Marry, Avoid – Justin Bieber, A$AP Rocky, Drake
Snog – Bieber
Marry – drake
Avoid – A$AP… but we can still be friends though haha. His music is a bit of me!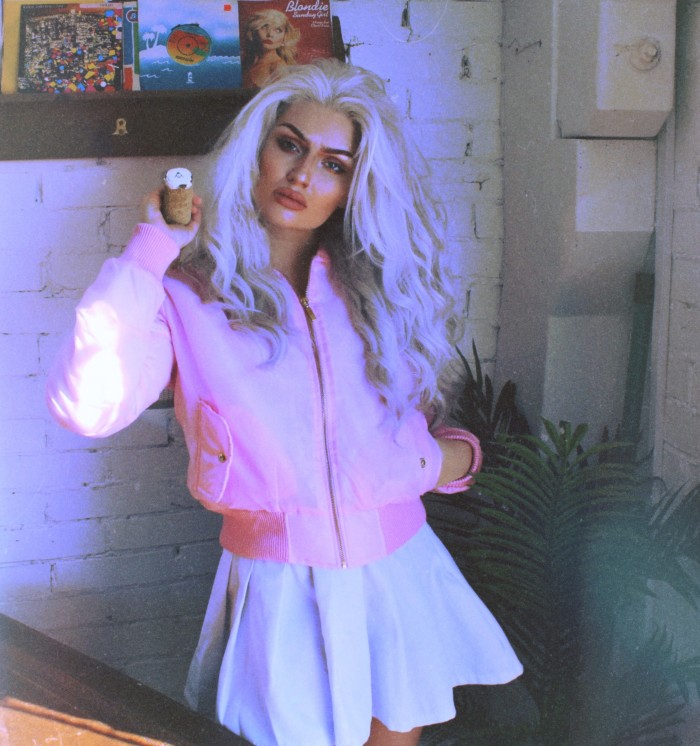 ⚡ ⚡ QUICKFIRE ROUND ⚡ ⚡ 
Snapchat or Instagram?
Instagram
Heels or flats?
Heels ?
Pink or black?
Pink
Dressed down or dressed up?
Dressed up
Big Mac or BK?
Mac
 ? Shop her look:
? Keep up with her on social:
Cassyette is represented by @KatyMoseley at KMPR