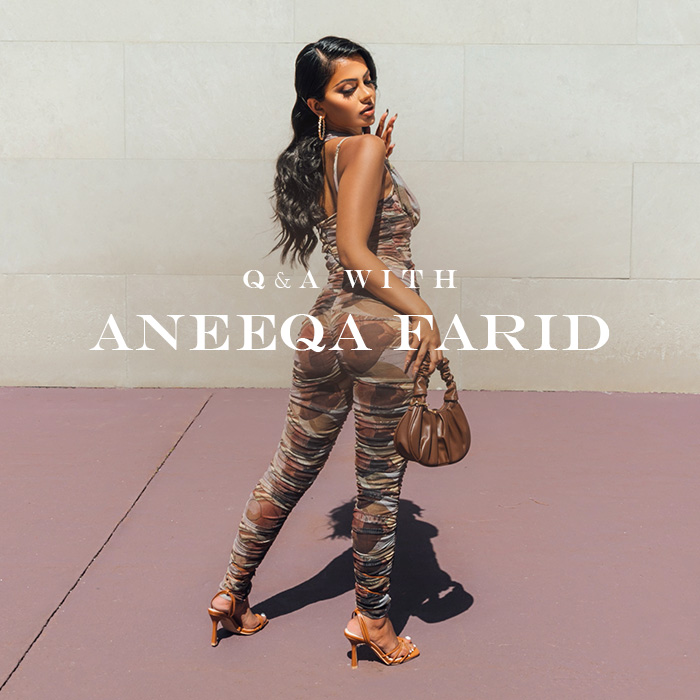 Get to know Aneeqa Farid.
Q&A With Aneeqa Farid
The Aneeqa Farid edit just dropped onsite and we are so ready to learn even more about her.
Today we are catching up to talk all things fashion, how Aneeqa's social career got started and all the outfit inspo you could ever need.
Hey Aneeqa!
Could you start by sharing how your influencer career got started?
I've been increasingly passionate about fashion from an early age. One of my earliest memories is from when I was five, I stapled together my own spaghetti strap top with an actual stapler and my mothers fabric. I would watch her sew which gave me so much inspiration! I started sewing with an actual sewing machine at nine years old and people would always ask where I got my clothes from.
I would also be asked to model in various projects from quite a young age, but growing up as a Muslim female it's not as common and sometimes frowned upon within the community.
Education was also important to me so I knew I would have to complete it prior to finalising my career choice. I went to university and completed my Bachelors in finance, although I knew my heart truly desired for a career in creativity and art. I remember when I was presented my first paid modeling gig via Instagram, I only had 2K followers. I was a new graduate and working a corporate finance job at the time with no plans on becoming a model. I did appreciate and enjoy working in finance however, I began to realise that I wanted to do something which I was more passionate about. Not only that but the modelling job paid me what I would have made in two days at a corporate job within two hours. I'm a firm believer in working smart and working hard at the same time!
After that, I continued to keep Instagram as a side gig here and there until my followers began to grow significantly. Now, I have been able to successfully become a full-time influencer and I am truly grateful for remaining true to what really makes me excited.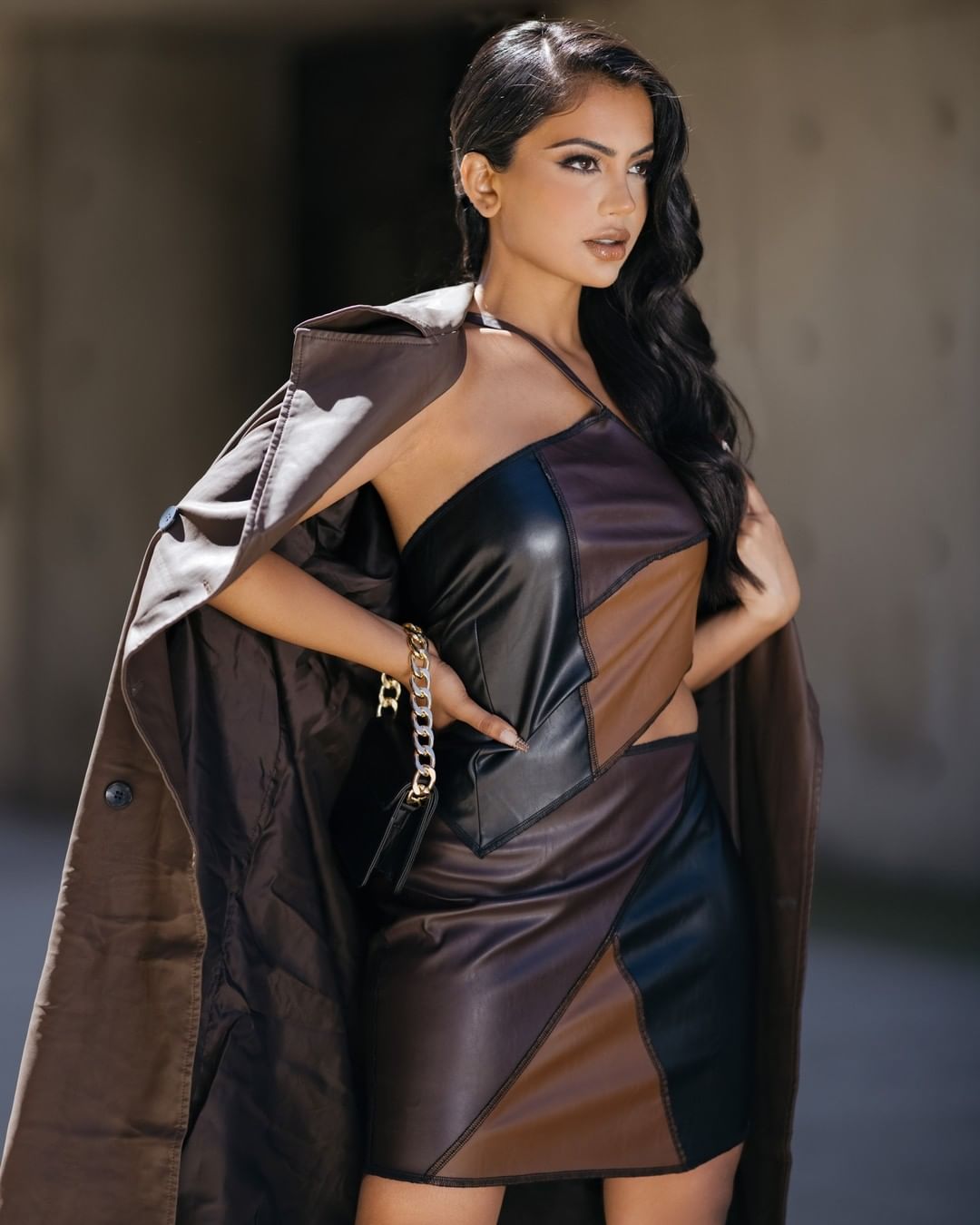 Any tips for anyone wanting to take a similar path?
Using passion as your fuel is the KEY ingredient. If you don't love it… it WILL show, and vice versa. So do what makes YOU happy, because it'll be YOU living in your shoes forever! When you love something so much, it never feels like work and it will just grow organically.
I started Influencing full time in January 2020 at 30K followers, today I've created a family of over 400K.
Consistency is important with anything as discipline will help create a career out of that passion. Being an entrepreneur means staying organised and setting your yearly short/long-term goals which is what has helped me the absolute most! It ensures I stay on schedule and remain productive and disciplined. Don't forget, life is your canvas, so paint away. But, don't stop painting, that's how passion dies and becomes a memory.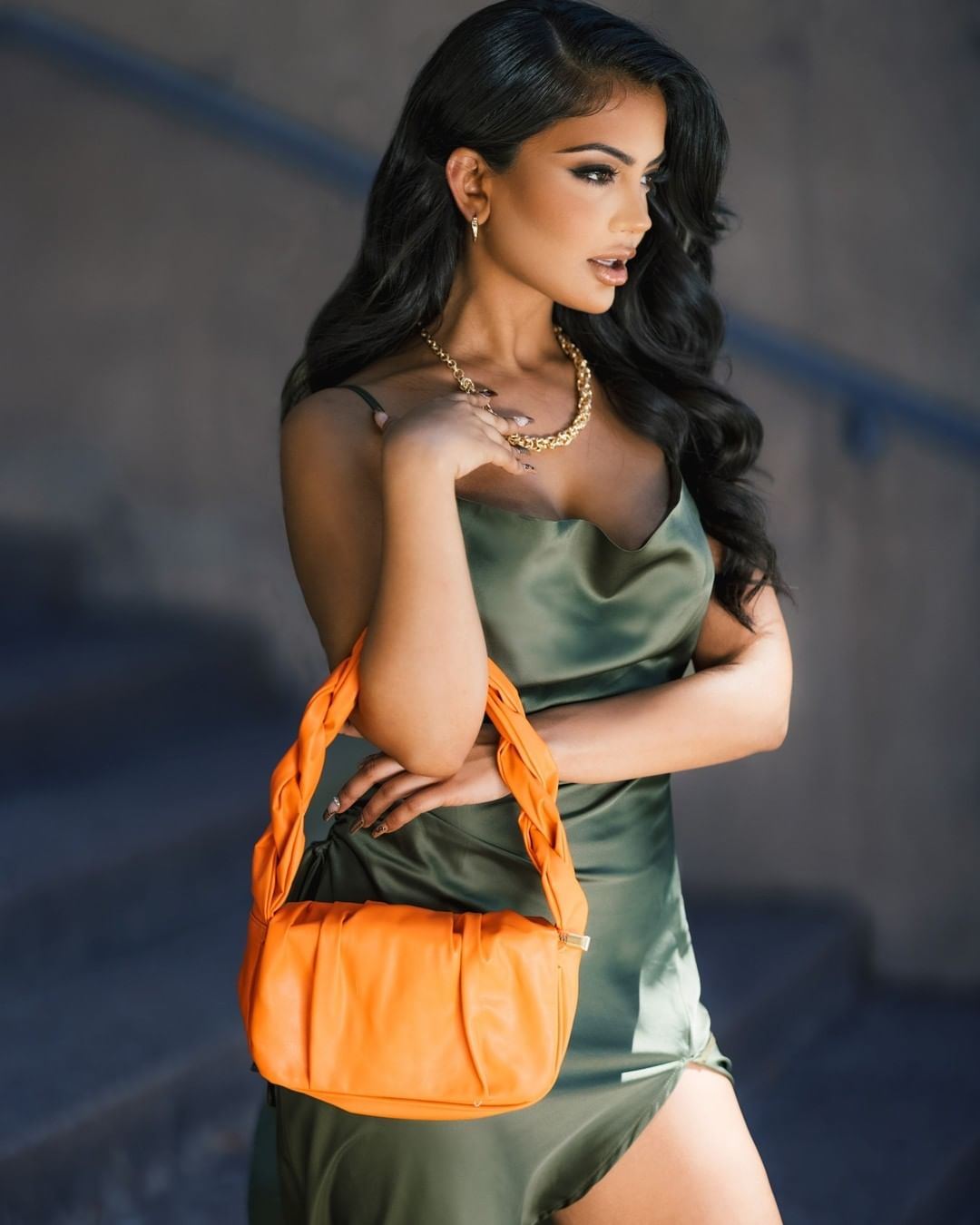 If you had to explain your style in three words, what would they be?
Elegant. Sexy. Classy.
Do you prefer full glam or laid back looks?
It really depends on my mood and plans, laid back on the daily then glam for a night out or a photoshoot.
I never do full glam though, I prefer no false lashes and a more neutral smokey eye… I call it my signature natural glam.
Is there anywhere in particular in Canada you absolutely love visiting that you'd recommend our readers to hit up?
If I were to recommend one place to visit in all of Canada, it would have to be Banff, Alberta.
If you appreciate nature like, you will fall in love. Just google it! I hope to visit sooner than later myself as I haven't yet been. I'm dying to go one day soon.
We know you love to travel, do you have a favourite place you've visited?
I have soo many favourite places! This is a tough one, but if I had to choose, Greece is definitely number one on the list! I loved the culture and enjoyed the fresh food. The views are breathtaking and absolutely surreal, almost as if you are looking at a painting.
Ladies! Make sure you visit Santorini with that reaaally special someone and if you're single? To Mykonos we gooo!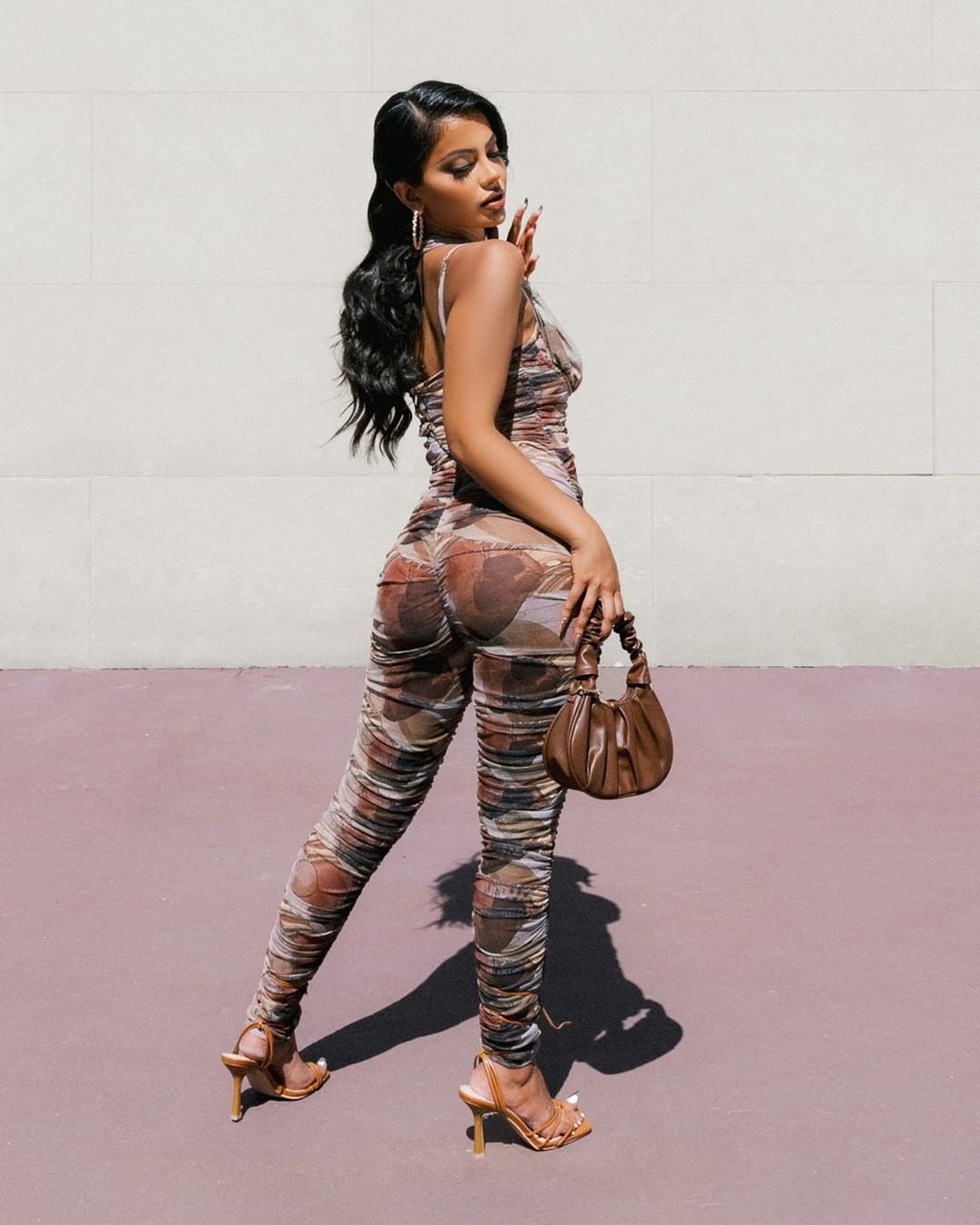 Let's talk looks..
Date night?
Something conservative but still sexy for a date night is ideal. You want to keep them interested and curious.
The idea is to show only one body part, if you show legs, cover your cleavage, if you show some cleavage cover your legs, or my favourite is covering all the goods up in a nice tight long bodycon dress.
Drinks with the girls?
Definitely bringing out my flirty side with a sexy but classy dress or a feisty bodysuit.
Let's be real drinks with the girls always turns into a movie, so it's better to dress the part than feel underdressed.
Shopping day?
PJ's because I only shop online 😉
You can shop Aneeqa's full PrettyLittleThing edit here!