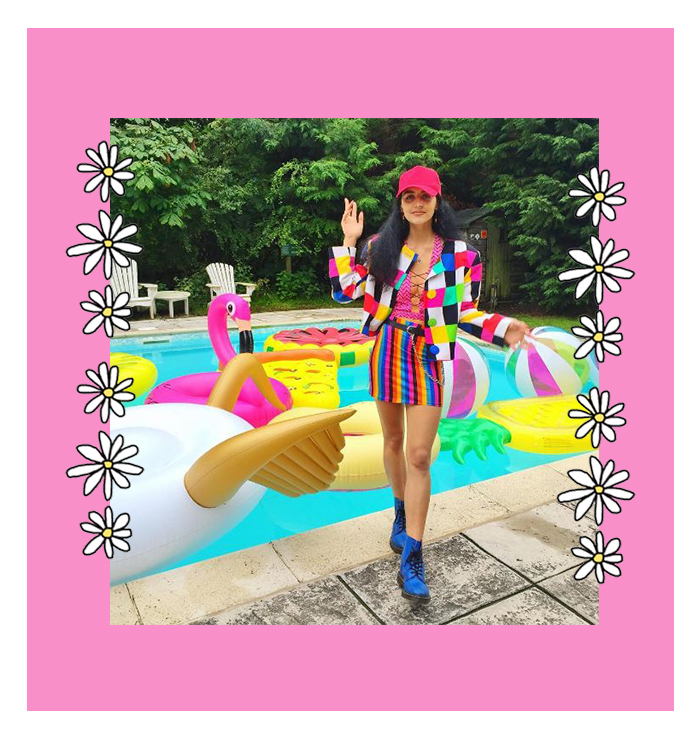 Blogger and singer/songwriter Heidi Petite has a colourful, "anything goes" style that is all her own. We caught up with her to get her thoughts on all things festival.
✌️✌️✌️
Describe your typical festival style?
ANYTHING GOES AND BEYOND. I bring more fancy dress accessories than fashion accessories to festivals. All normality goes out the window.
Tell us a typical day for you at a festival?
1. I get dressed up sassy as hell, rainbow and glitter galore, wigs and fancy dress.
2. Eat loads of good festival food to prepare myself for a busy day.
3. Drinks loads of wine in the sunshine with the festival crew
4. Figure out all the main acts I want to see for the day then PaRtY pArTy Partyyy.
5. Stay out till the sunrises, sleep a while, then do it all again!
Where are we most likely to find you hanging out?
You're most likely to find me hanging around a folk performance or an upcoming and undiscovered stage. Finding new music at festivals is always so rewarding! So excited for Secret Garden Party this year because they always have the best upcoming acts!
What band gets you ready to party?
GREEN DAY, BLACK EYED PEAS (always) Justin B's tunes are compulsory and Eminem always makes an appearance. But my ultimate pardddy song to get me in the mood is Earth Wind and Fire, and September!
Dream festival squad?
Kanye, Avril Lavigne, Eminem, Prince, Amy Winehouse? Nothing can beat a squad like that!
What are your must-have festival essentials to pack?
Portable charger, scissors, pillow, chocolate snacks, GLITTER and WINE BOX'S. Nothing else needed haha!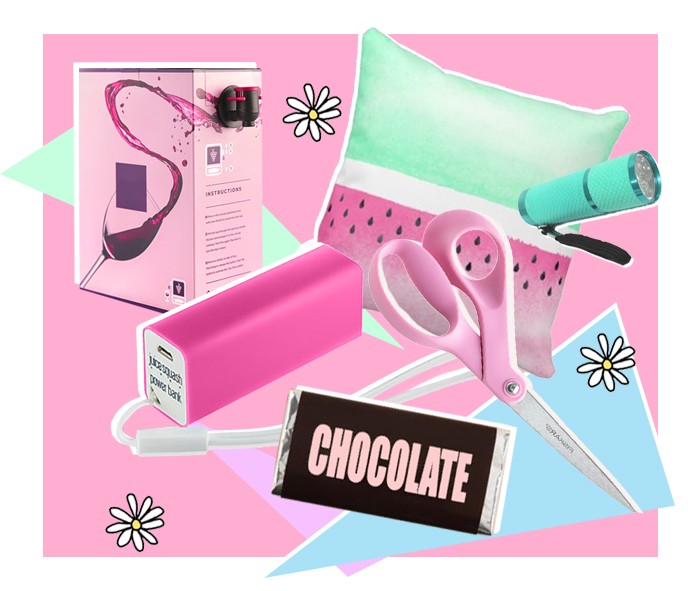 Fave trend you're looking forward to reppin'?
I am of Indian heritage and i want to embrace it more. I want to incorporate my Indian side towards fashion, festivals and any occasion. I love the culture!
Favourite festival accessory?
GLITTER LIPS!!! Although it usually ends up all over my face by the end of the day!
How do you document your experience?
Instagram! I never get signal at festivals so it hard to keep up to date with snap chatting, but I always find a way to instagram at the end of a day!
What's the one thing you couldn't live without at a festival?
A night light, Other wise i'm falling over all sorts of things in a pitch black tent. I also cant sleep in the dark, it scares me!
Beauty hacks to keep you looking fresh?
Wash and curl my hair the day I leave and use dry shampoo for the rest of the trip. Also Face wipes, face cream and baby wipes are essential.
Who's your best Festi-Friend?
CONFETTI CROWD. MY GIRLS ARE ALL I NEED A FESTIVAL. We all love the same music and different music but we all enjoy it together, stick together and have such a magical time.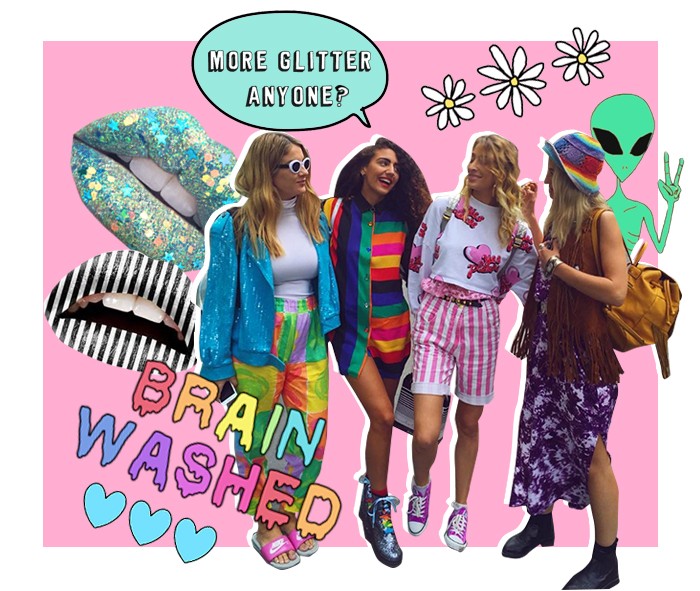 Have you had any festival mishaps or disasters?
I lost my crew, ran out of battery and was very far from home. I had no money, I was drunk and I hadn't eaten all day…But Love Box Festival you were fabulous!
Best festival memory?
Sneaking into Global gathering when I was younger and having the craziest evening. We ended up sleeping on the global sign underneath the stars!
Best festival hangover cure? How do you gear yourself up for round two and how do you detox when the festival is over?
Festival's are Magic! I never get Hangovers, I always feel so fresh and alive when I wake up! eating lots of food and drinking loads of water before bed always helps too. I get the worst festival blue then i come get back to reality, best thing to do it sleep it off and start to plan the next festival adventure!
Dream festival to attend?
Burning Man festival. I've always wanted to go, hopefully ill be able to attend in the next couple years before it comes too mainstream.
Best band you ever saw live?
Honestly one of the best festival acts I've ever seen were rudimental: the set, sound and performance was incredible! I was so surprised as I don't really listen to their music but I'm now a massive fan.
Dream headliner?
Michael Jackson! I know he's in heaven but he will always be my No1 artist on the entire planet. Michael made me fall in love with music when I was younger and he's my biggest inspiration.
Favourite festival vibes PLT piece of clothing and why?
White kimono with Rainbow Pom Poms! INSANE IN THE MEMBRANE. I reckon it will fit any outfit, as well as keep me warm and look A*!
✌️✌️✌️
Follow Heidi on Instagram @heidipetite
Got those festi feels? Shop Festival
Images sourced from: Pinterest