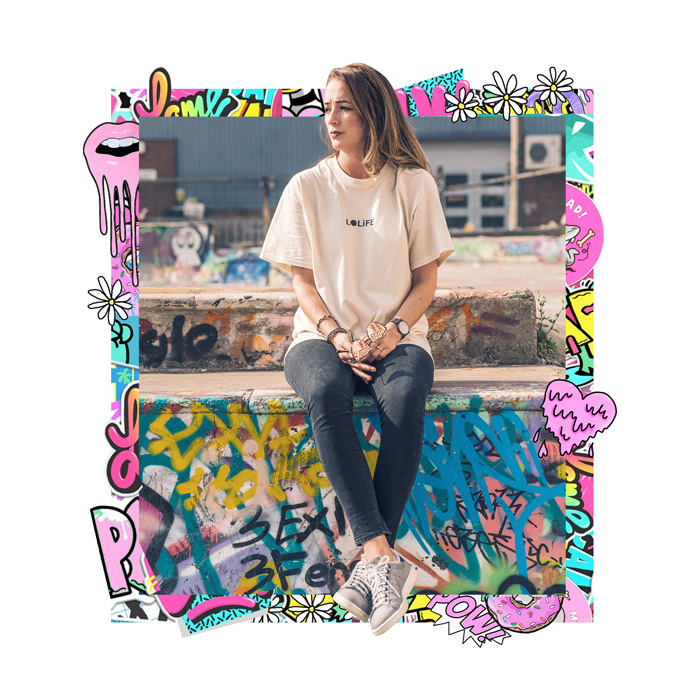 Heading to ParkLife Festival this weekend? You might wanna check out DJ Lauren Lo Sung. We caught up with her to talk top tracks, stage style and what she's looking forward to this year.
Tell us about yourself
I'm a self-taught DJ/ producer from Liverpool. I've been DJing since I was 18 years old, started my own LOLiFE event series at 18 too. I'm a resident for TRMNL in Birmingham, regular for Yousef's Circus in Liverpool and The Warehouse Project too. I'm a member of Hector's Vatos Locos crew, with music coming on the label very soon plus more releases on Rutilance (France) and more!
How did you get into DJ-ing?
My elder brother and sister are a 10+ years older than me and have always been heavily into dance music. I used to hear them blaring it around the house when I was a baby and had no choice but to start loving it myself! By the time I was 11 I pestered my parents to buy me some beginner decks, locked myself in my bedroom and practiced obsessively. When I was 18 I started DJing in clubs and began my own event LOLiFE which I still run now!
Describe your personal style in 3 words?
T-shirt, jeans + trainers! Haha!
How do you get the crowd going?
I like to build my sets up, dropping it down a little and then bringing it back up again- kind of teasing them! I love a good dance when I'm playing, I like to feel as though I'm with the crowd rather than just playing tunes.
What's your favourite thing to wear on stage?
Not to sound like a parrot but T-shirt, jeans and trainers! Haha! I love to be comfortable!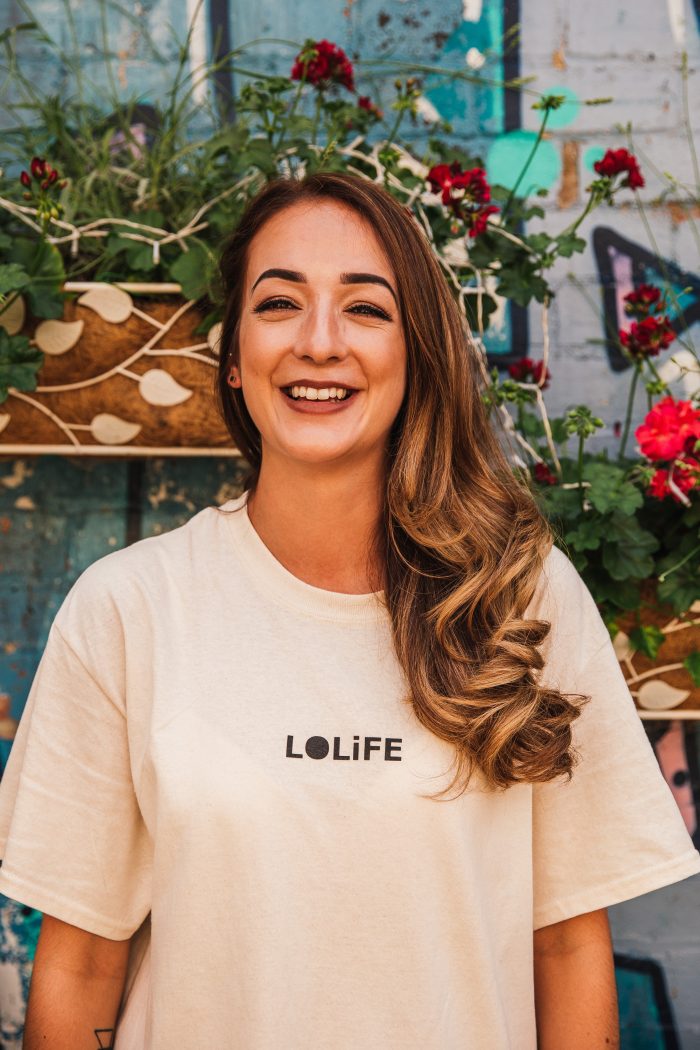 If you weren't a DJ what would you do?
I would probably be a paramedic. I used to want to be a paramedic as I'm not really phased by blood and gory things and would love to help people. I think it would be a really difficult but rewarding job. I love to cook too so maybe I could have been a chef!
What music inspires you?
I have quite a broad musical taste. Growing up I've loved everything from Motown, Madonna, The Spice Girls, Amy Winehouse, 90s hip-hop, 90s R'n'B. I would say more recent dance music inspirations have come from the likes of Subb-an, Carl Cox for his energy and passion and Ricardo Villalobos.
One song on your playlist you never get bored of?
Gat Decor – Passion – CLASSIC!
Fave track that never fails to get people dancing?
Earl's Boom Edits – Thank You
What are your top 5 tracks for festival season?
Subb-an – Self Control (Original Mix)
Lauren Lo Sung – Tresor (Original Mix)
Archie Hamilton – Telegram (Original Mix)
What's been your career highlight so far?
Playing for Carl Cox at his Final Chapter of Revolution parties in Space Ibiza last year is the most incredible memory. I got to play on the infamous Terrace, it was like a dream come true. Not only did I play for him but Carl himself came out dancing behind me during my set with one of my LOLiFE T-shirts on- he's a legend and I love him
One trend you would never wear?
Cowboy boots… They have to be the worst piece of fashion to ever exist! Can't stand Chelsea boots either.. Especially on men ha!
Any advice for people wanting to break into the industry?
Be humble, kind, work hard, stay focused, do what you love and you will go far!
What are you looking forward to for the rest of 2017?
Parklife this Sunday is a big one- I play 3 times! First it's The Warehouse Project arena, followed by a set for Mixmag in the afternoon and then I play the after party at Gorilla with Nastia and more. Next week I'm off to Barcelona to play for Hector's Vatos Locos party.
I play Fabric London for the first time next month, literally buzzing to play there, I've heard the sound system is incredible to play on. I've got 5 Ibiza shows lined up for the next few months, playing at the new Hi Ibiza twice with the likes of Luciano, Apollonia and more- that's a huge one! I'm also playing Sankeys for Unusual Suspects, Derry for Drumcode, Eastern Electrics Festival, Cyprus, Junction 13 Festival with a few other gigs across Europe in Hungary, France and more!
What are you most looking forward to at Parklife?
Playing some of my unreleased music, spending the day with my best friends and fiance, having a dance to some of my friends and favourite DJs, seeing the big man Carl Cox again and watching Nastia play for the first time too!
Future plans?
I have a couple of releases coming on Hector's Vatos Locos, a 3 track vinyl EP on Rutilance, plenty of exciting LOLiFE shows with special guests and some more festival announcements which are coming soon!