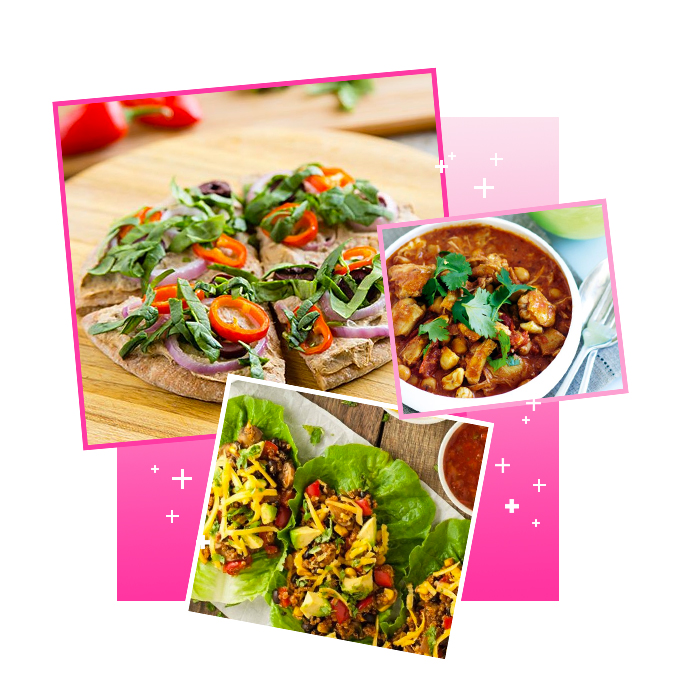 We all know the sitch. It's winter. It's cold AF outside. Literally all you wanna do when you make the bleak and dark journey home from work is hibernate with Netflix and the thought of cooking (read: moving at all from the 3 blankets deep den you've crafted for yourself on the sofa) seems way too much of a chore. That's when those oh too familiar thoughts start creeping in. "Shall we just order a takeaway?" Sounds good to us (always) but wait, aren't you on some sort of clean eating kick to shed the guilt of overindulging at Christmas? Guilty.
Healthy Alternatives To Beat The Takeaway Cravings
Ok, here's how you do it. Forget takeaways, we're feeling the fakeaways to curb those winter urges for naughty but oh-so-good food. Get inspired with how to satisfy those urges with our round-up of the easy recipes of your fave cheat day treats to beat those takeaway cravings. We're betting they'll be way cheaper too which is seriously good news when you're broke AF in January.
Fakeaway Fave #1: Pita Pizza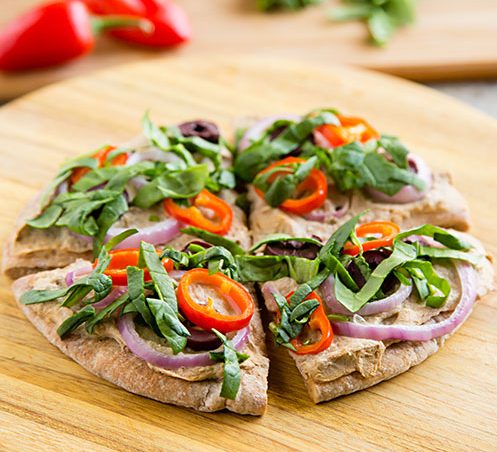 You will need:
Pita bread, thinly sliced ham, 1 tablespoon of onions, 2 tablespoons of cheese, 1 tablespoon of green peppers.
Fancy a greasy pizza? You know the type that tastes even better the day after? Step away from the phone, you are not texting Dominos back right now. Opt for a pita pizza instead. Cut some thin ham into strips and layer onto your pita base followed by toppings of green peppers, onions and 2 Tbsp grated cheese. Pop it in the oven and cook until golden brown for just 6 to 8 minutes.
Fakeaway Fave #2: Taco-less Tacos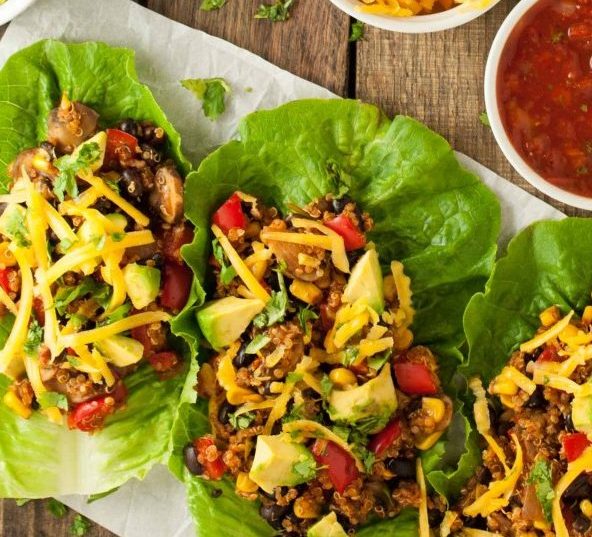 You will need:
Quinoa, 1 tin of black beans, chopped peppers, onions, mushrooms, garlic, ground cumin, salsa, paprika, salt, chili powder, grated cheese, 1 sliced avocado and as many lettuce leaves as you need.
Love that Mexican food life? Us too. Try out these taco-less tacos. Throw all the veg into a pan and cook 'til lightly browned. Add the quinoa and black beans, then stir in a pinch of salt, chili powder, paprika and ground cumin to suit your taste buds. Add your freshly cooked filling, grated cheese, salsa and avocado to your lettuce wraps and voila.
Fakeaway Fave #3: Chickpea Curry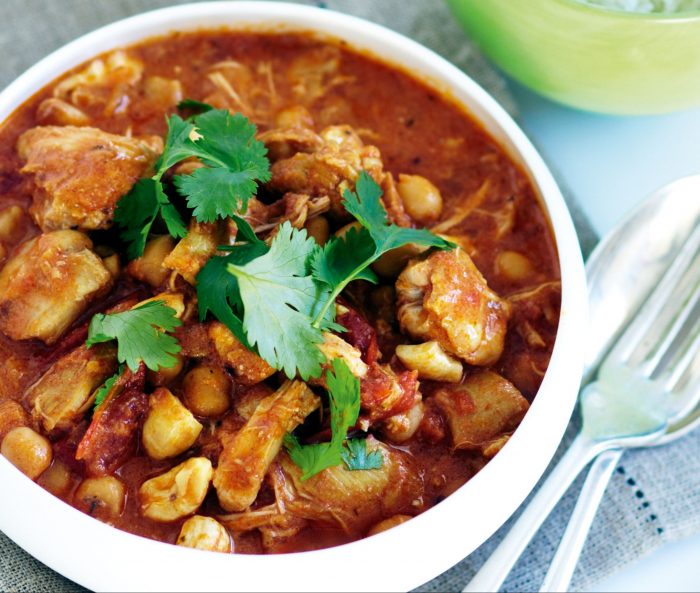 You will need:
Boneless, skinless chicken fillets, sliced onion, curry paste, crushed garlic, finely chopped ginger, 1 tablespoon of tomato puree, cumin and coriander. tin of chickpeas and chopped tomatos.
Curry is life, particularly in winter when you're prone to getting a cold (think the spicier the better to flush those sniffles out). Make your own healthy Indian curry alternative by frying onions, garlic, and chicken together in pan. Add in a little curry paste, tomato puree, your spices of choice and stir in a tin of chopped tomatoes, and a tin of chickpeas. Simmer until chicken is cooked.
Images and recipes sourced from Pinterest