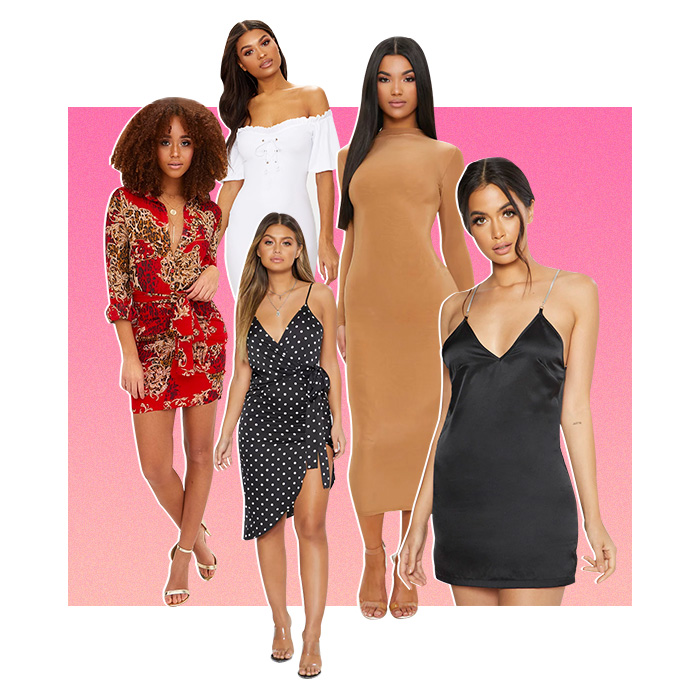 Now and forever, dresses have been a staple in our wardrobes. Got a night out penciled in? Dress. Lunch date with the girls? One word: dress. Think of them as an all-in-one, zip-and-go versatile outfit that can easily be dressed up or toned down. No matter what the occasion, dresses are our go-to saviour.
5 Dresses To Feel Fire In
Here are 5 of our fave dress styles that are sure to have you feeling fire.
#1 The Little Black Dress
If you don't already have a little black dress in your closet, well, what are you waiting for? Black is a foolproof flattering colour. Pair this simple black cami with strappy heels, layered jewellery and rouged lips for a killer evening look.
#2 The Nearly Nude Number
Make em drool in this super-glamorous, body-hugging, figure-flattering nude dress. Get the style right with this skin-tight below-the-knee number. Featuring a neutral hue slinky material, this dress is perfect for showing off your shape.
#3 The Little White Dress
These days, an LWD can take you from tan-tastic summer nights all the way through to winter (with the right warm accessories, of course). We are obsessing over this feminine bardot dress, this versatile dress can be styled up or down.
#4 The Date Night Dress
A dress that can truly transform your confidence is a must-have for every woman. This wrap style polka dot dress is perfect to slip on for those important romantic outings, glam it up with some stilettos or go casual and team it with some lace-up pumps.
#5 The Pretty Print
Since fashion is a form of self-expression, why not let that inner beauty shine in the form of a mini with a big personality? We are obsessing over this mixture of leopard, baroque and red, style this dress with some strappy heels and layered jewellery for a bold look.