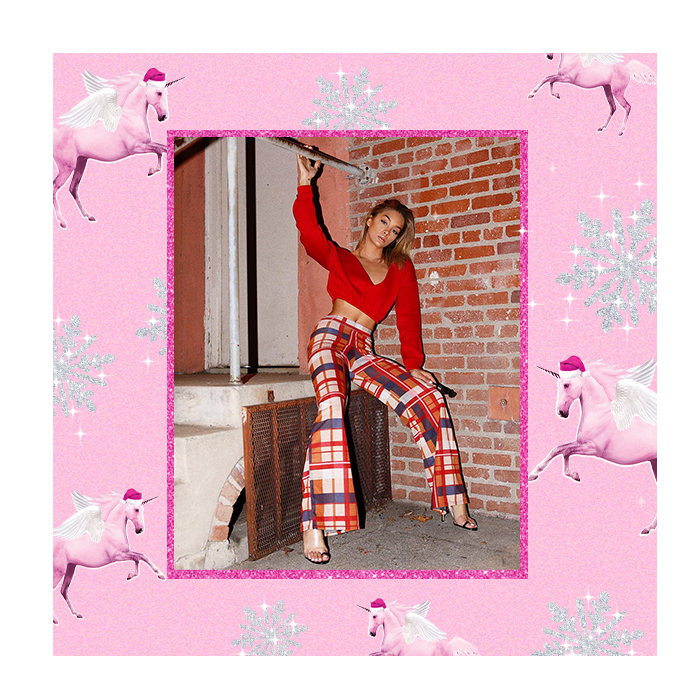 In the countdown to the most loved day in the festive season, we're catching up with our Brand Ambassador babes to talk all things Christmas. We caught up with Jasmine Sanders aka Golden Barbie to find out how she spends the holiday season.
How Jasmine Sanders Spends Christmas
What's your favourite part of the holiday season?
My favourite part of the holiday season is being able to take a step back and reflect on the year and enjoying the time with family and friends.
What do you do on Christmas Eve?
Every year my mom gets us an Advent Calendar and I love opening the last the day. I like to ride around the neighbourhood and look at all the Christmas decorations as well as Skype with my family and friends on that special night.
How do you normally spend Christmas Day?
I have the Christmas blasting all throughout the day. I love cuddling up with my dogs and taking in all the Christmas movies like A Christmas Story and Home Alone. I like taking advantage of the time and bake cookies and sweets.
What's the dress code? Do you dress up or down?
Christmas is the perfect for time for both! The perfect pyjama set is essential for the early morning present opening session and the perfect holiday outfit is vital for that afternoon feast with the family!
What's the best gift you've ever given someone?
While my brother was in college I was able to buy him a car!
The one Christmas film you watch every year?
I have to watch A Christmas Story every year! It's been my favourite holiday movie ever since I was a child!
Most magical thing that happened this year?
Becoming a Sports Illustrated model is by the far the most magical thing to happen to me this year. It makes me feel really good that all my years of hard work are paying off!
What's your wish for the future?
My wish for the future is to touch as many people in a positive way as I can! I hope to give back more, travel the world, and embrace all things positive!
Keep up with Jasmine on Instagram here