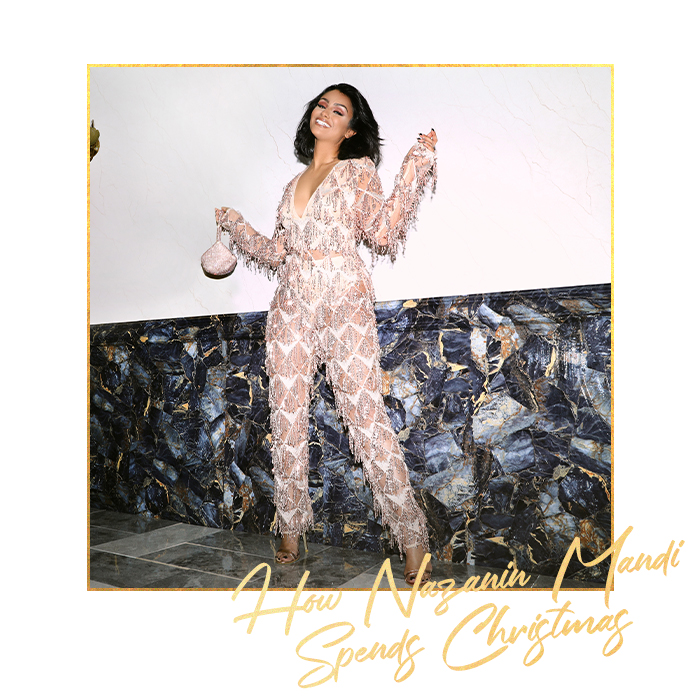 In the countdown to the most loved day in the festive season, we're catching up with our Brand Ambassador babes to talk all things Christmas.
First up, we caught up with Nazanin Mandi to find out how she spends the holiday season.
How Nazanin Mandi Spends Christmas
What's your favourite part of the holiday season?
Family, Food and Christmas Music… it's truly the best time of year.
What do you do on Christmas Eve?
On Christmas Eve I usually spend it w/ my Fiancés family… we eat and eat and EAT it just doesn't stop lol lots of laughter and alcohol as well 🙂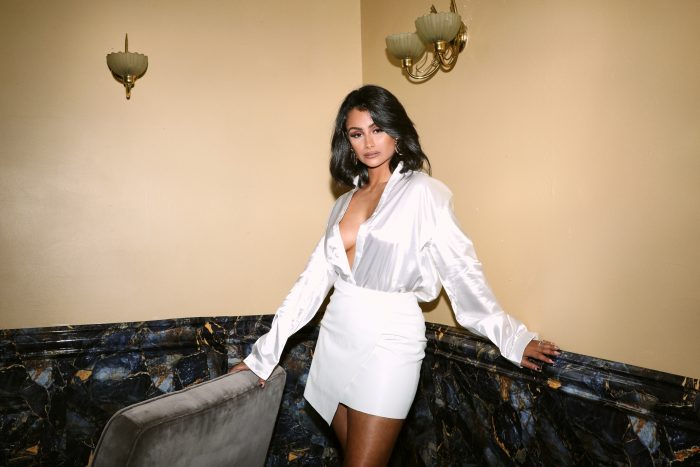 How do you normally spend Christmas day?
On Christmas, we visit my Mother in the morning… enjoy Tamales and watch my nephew open his gifts it's my fave thing.
What's the dress code? Do you dress up or down?
Casual Christmas Eve and PJ's Christmas morning.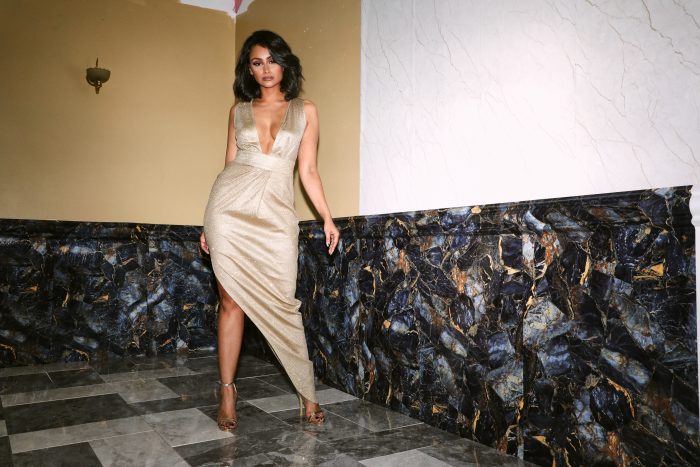 The one Christmas film you watch every year?
Christmas is never complete without watching a true classic… Home Alone – 1 and 2!
Most magical thing that happened this year?
It hasn't happened just yet but it will soon and I know it'll be the most magical thing that's happened this year… I'm getting married.
What's your wish for the future?
I wish us all endless growth, love and blessings. May we continue to evolve and hopefully inspire others to do the same.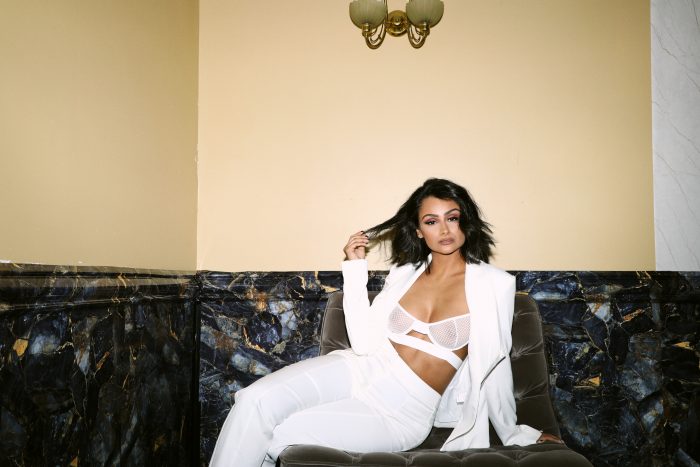 Keep up with Nazanin on Instagram here