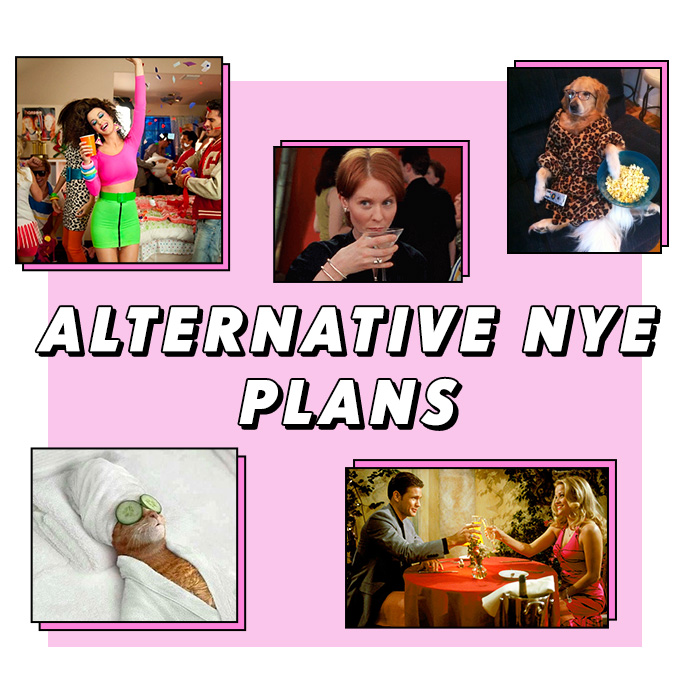 Fancy spending a freezing cold night in a queue to enter an overfilled bar where drinks are triple the price and there's no room to dance? Being sick in your handbag and not being able to get a taxi home to follow?
Staying in is definitely the way to go this New Year's Eve.
Here are our top tips for bringing in the New Year at home.
#1 House Partaaaaaay
Perhaps the most obvious of the alternative plans but a solid classic.
Grab your girls (and boys) and host your own celebration. Amp it up and decorate to make it feel festive and get ready to dance the night away in the warmth of your loving friends (and your central heating).
#2 Be A Spa Day Bae
Grab that dressing gown, eye mask, face mask, cuticle oil and nail file. Light a smelly candle and create your own little spa at home and relax your way into 2019.
Waking up with glowing skin on New Year's Day is so much better than waking up with kebab on your face and hungover.
#3 Dinner Date
It's not a party every day.
Invite your friends around and host an amazing dinner. Everyone can bring a dish and a bottle and you can spend the night eating, chatting and laughing with the people you like the most. Get dressed up for some extra sparkle.
Just make sure the guestlist flows together nicely. You don't want NYE beef and we don't mean in the dinner sense.
#4 Cocktail Club
Invite a bunch of friends over and ask them to bring a different spirit each. Then host a cocktail making class! Frozen margarita anyone? You'll have a laugh making the drinks and then get to drink them so really this is win-win.
Also a great opportunity to discuss which boys you hated in 2018.
Cheers to that!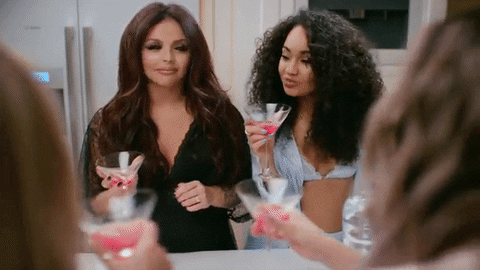 #5 Do F All
Don't feel pressure to do anything.
If you want to sit in and watch the telly or just cosy up with the dog, do it. It's about being in the place you feel most relaxed and comfortable and there's nothing wrong with having a quiet one.
Bring in 2019 exactly the way you want.
Happy (almost) New Year!
x