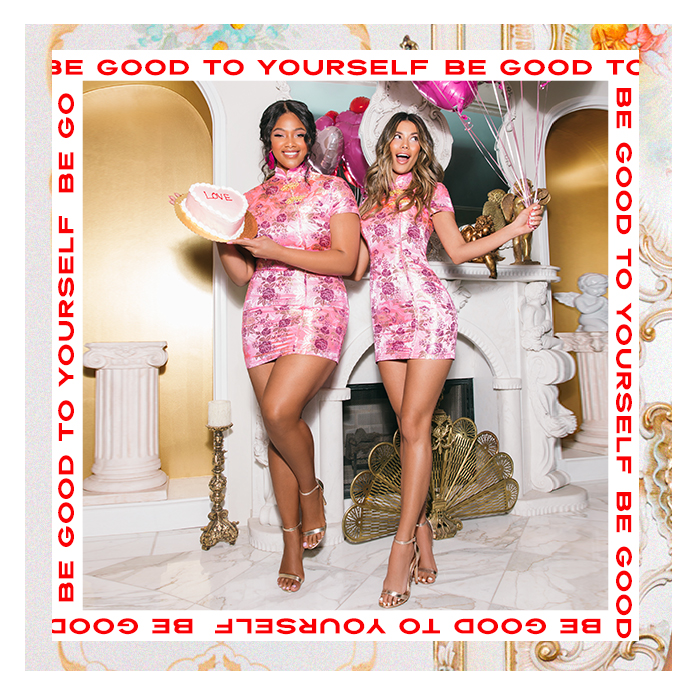 How To Be Good To Yourself If You're Single This Val's Day
It's official; Valentines Day is the biggest drag for all singletons worldwide.
Nothing strikes a potent mixture of envy and nausea into the hearts of all single ladies than seeing gleefully happy couples; their arms interlaced, carrying flowers and overgrown teddy bears.
If you're part of the lonely girls club Valentines can be super taxing on your emotional health. That's why we created our go-to guide on self-care through the Val Day period.
Treat Yo Self
Valentine's Day always seems to fall on a weekday, not only do you have to witness extreme PDA and obnoxiously loud gift displays but the chances are you also have to slum it at uni or your 9-5. Start the day right and treat yourself to the best gift of all; an excessive coffee from your fave spot – I'm talking 3 different syrups, whipped cream, sauce and sprinkles, no expense spared. Nothing fills the void of loneliness better than a skinny-salted-caramel-mocha-frappucino with extra cream and chocolate powder. One sip of this caffeine-spiked sugar rush and the time will fly by. Hello, home time.
Mates Date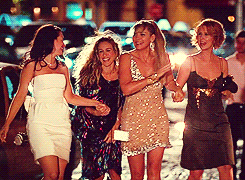 Break out the bottles of vino and have yourself a good old mate date. We're backing Galentines this Feb. From a cosy movie night to cocktails with the besties, banding together is a must this Val's Day. Sure the only common denominator might be your shared boyfriend deficiency but at least us singletons know how to have fun. Throw on your glad rags, whip out the rollers and have yourself a very merry Valentines. One of my favourite past times? Causing a raucous at a romantic bar with your faves while cutesy couples attempt to have a romantic night – we're totally not bitter though.
Discounted Chocolate? Sign Me Up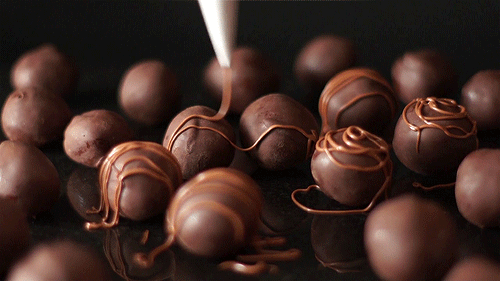 Milk trays at half the original retail price? Yes, please. Hit up the local convenience store and raid the aisles. If you're feeling extra generous go all out get an 'I LOVE YOU' bear. I hear single roses are down to 10p. Love yourself the right way and remind yourself that this is a made-up holiday created by corporations to sell borderline tacky gifts. You can even fit in some cheeky flanter with the seriously sexy shop assistant who always gives you the eye when you pick up your morning milk. No time like the present, girl.
Preen & Pamper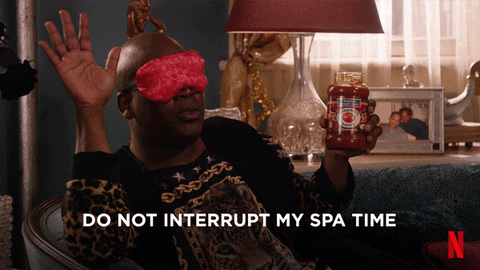 Bra off, face mask on. Run yourself a hot bubble bath (A la Connie from Big Mouth) and if you're feeling extra fancy grab a cheeky glass of prosecco for double bubbles. If going all out is the mood treat yourself to a face massage after applying moisturiser – not only will it de-puff your face, it'll also release jaw tension and headaches.
However you spend Valentines, do it the right way and give yourself the love and care that no man could ever. In the words of the great RuPaul: