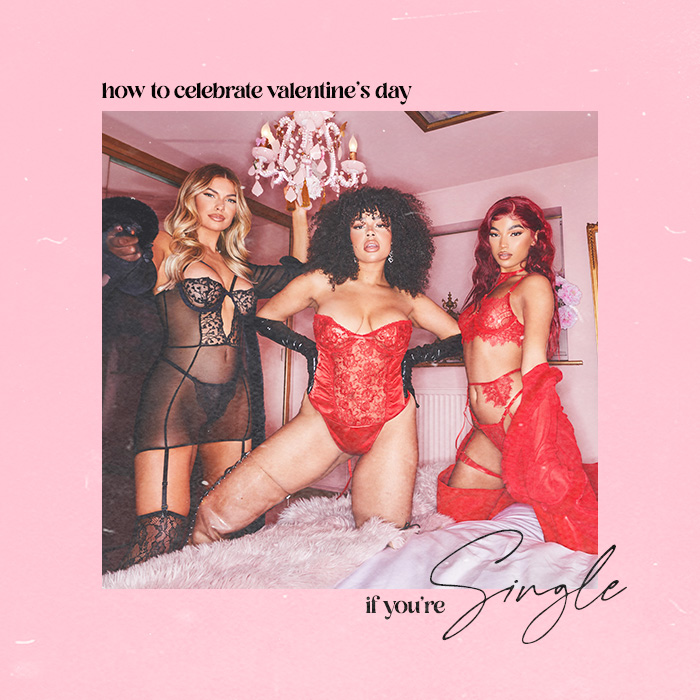 Single ladies, put your hands up, this ones for you!
How to celebrate Valentine's Day if you're single
Although things are a little different this year to say the least one things for sure, Valentine's Day is not cancelled! No boo, no problem. We've got you gal! We're sharing our best ideas on how to celebrate Valentine's Day if you're single.
Buy yourself a present
V-day is all about spreading the love and we can't think of a better excuse to practice some self-love and gift yourself something this Valentine's day. Whether it's those new shoes you've been dreaming about or your favourite cheat-day snack, indulge in a treat yo' self moment with a little gift from me to me.
Have a spa day at home
While we can't get out for a girly spa day at the moment, there's plenty of ways to get that spa feeling at home. Put on a nourishing hair mask and face mask and let it soak in whilst you prepare a relaxing bubble bath. Pull out all the stops and make a cup of herbal tea (or glass of wine), light the candles and put on your favourite chill playlist. Or check out our Valentines playlist to get you in those v-day feels.
Have a Galentine's zoom night
Bring Galentine's Day online and organise a zoom night with your single girlfriends. Make your go-to cocktail at home or enjoy some blush rose together (virtually) and play some fun drinking games, host a v-day quiz or keep it chill and have a good-old gossip.
Buy yourself sexy lingerie
Let's get one thing straight, you don't need a partner to buy yourself some new, sexy lingerie for Valentine's Day! Putting on a fresh matching set can make you feel like a brand-new woman and any excuse to feel like your best self is a good enough excuse for us! Check out our new season lingerie and give your underwear collection a well-deserved update in time for v-day.
Stay off social media
Scrolling through a million posts on the gram of beautiful bouquets of roses is one way to make you feel more single than ever and stalking your ex to see how he's spending his v-day is a big no no. We know it's not easy but put the phone down and take a break from social media. Celebrating Valentine's day as a single pringle means you only have to think about yourself so say no to social media for the day and focus on YOU.