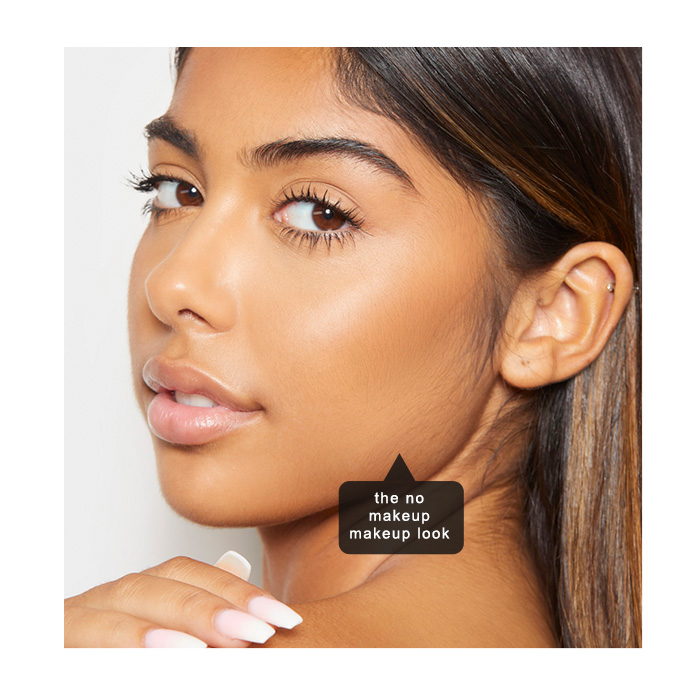 Whether you're spending your days in video meetings or just nipping to the supermarket, we're all living for the 'no makeup' makeup look.
How to Create the 'No Makeup' Makeup Look
Peep below our top tips on how to create our s'natural go-to.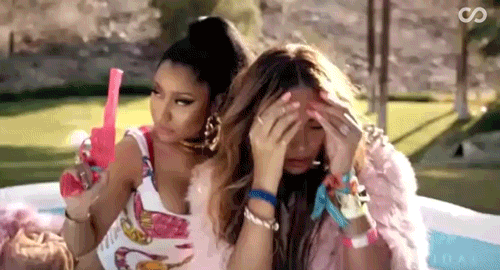 FACIAL SELF TANNER
The perfect base for any 'no makeup' makeup look is a bit of colour already on the skin.
Use a self tanner specifically designed for the face to give that naturally bronzed glow and make your skin look healthy AF.
We're loving this Hyglo Hyaluronic self tan serum by Isle of Paradise – giving a gradual tan and an illuminated, glowy finish.
COVERAGE
Instead of going for our usual full coverage bake, take your fave concealer to spot conceal and add a bit of brightness under the eyes.
This will smooth out your complexion and diffuse any pesky blemishes or dark spots.
The NYX Born To Glow Radiant concealer is perfect for this as it's not too high coverage, giving your base a naturally flawless look.
BRONZE
Add a touch of bronzer to warm up the face and neck, emphasising on areas that would naturally be hit by the sun.
Swipe across your forehead, cheekbones, jawline and a touch on your nose for that classic 'just been in the sun' look.
We're obsessed with the Morphe Glamabronze as it's got a slight shimmer and gives such a beaut glow.
NATURAL FLUSH
A touch of blush is KEY for those 'naturally flushed' cheeks.
Swipe a small amount on the apples of your cheeks up to the temple and a touch on your nose for a subtle hint of colour.
The shimmer blushes from I Heart Revolution are ideal for this and super affordable.
LIQUID GLOW
If you're feeling a little too matte, add a touch of liquid highlighter to your cheekbones, inner corner of the eye, brow bone, tip of the nose AND cupids bow.
Using the warmth of your fingers to blend, a liquid highlight will give your skin the perfect natural dew without being too blinding.
The Iconic London Illuminators are ideal for this and can be used on the body too for the ultimate summer glow.
BUSHY BROW
A natural look wouldn't consist of a perfectly sculpted brow, so a bushier vibe is what we're going for.
Accentuate your natural brow hairs by brushing them up into your desired shape, going in with a brow pencil for any patchy areas.
The Bbare Brow kit is perf for this kind of look, using the spoolie and balm to brush those hairs UP.
JUICY LIP
Just because we're going for a 'no makeup' look doesn't mean the lips get left out.
Rather than over-lining and putting on our fave gloss, use a lip balm or oil to hydrate the lips and bring out their natural pigmentation.
This lip plumper by Project Lip is a 2 in 1, hydrating the lips whilst using a unique formula to increase fullness and give a more defined shape.