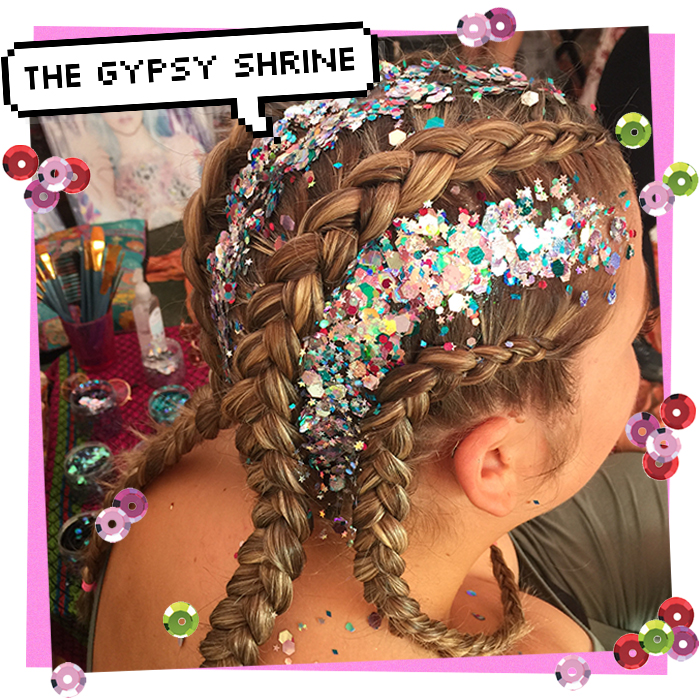 Looking to level up your festival hair and beauty? Get inspired with the OTT styling from glitter goddesses and festival faves Gypsy Shrine.
Festival Hair Inspo
From endless glitter goals to braids on braids, this is all the inspo you need to get your festi-feels on.
Glitter For Days
'Cos it wouldn't be festival hair or Gypsy Shrine inspo without all that glitters right? This is a messy process so be prepared but you don't have to be too neat or precise to create major impact. Whether you go for the classic festival glitter roots on your parting or choose to get a little more creative. Use hair gel to stick on the glitter with and finish off with loads of hair spray to keep it in place.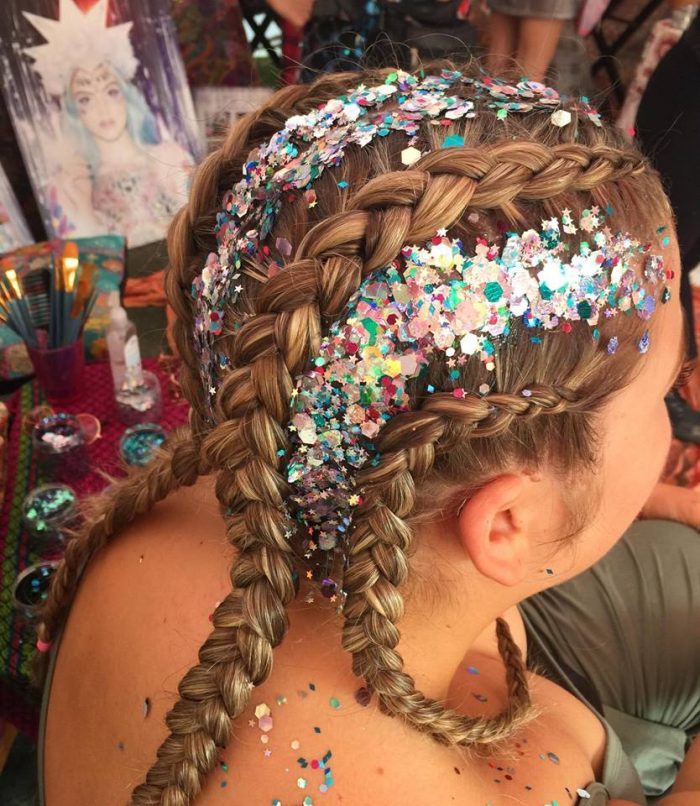 Crafty
Stand out amongst the masses of glitter and try your hand at some borderline arts and crafts by intricately weaving colourful string or wool through braids and plaits. Easier than you might think once you get going and won't stress your hair. Opt for one colour or go full on rainbow bright with a multi coloured do.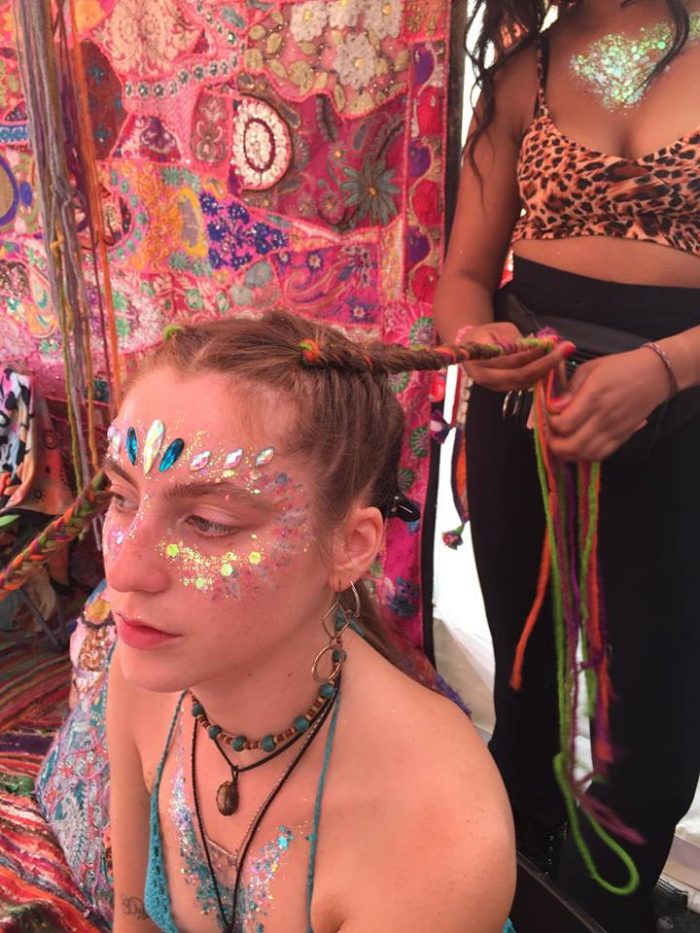 Colour Pops
Colour weaving a little out of your skill set and comfort zone? Try a few streaks of wash out colour instead or hair chalk. Just make sure you pick a colour vibrant enough to stand out against your hair colour.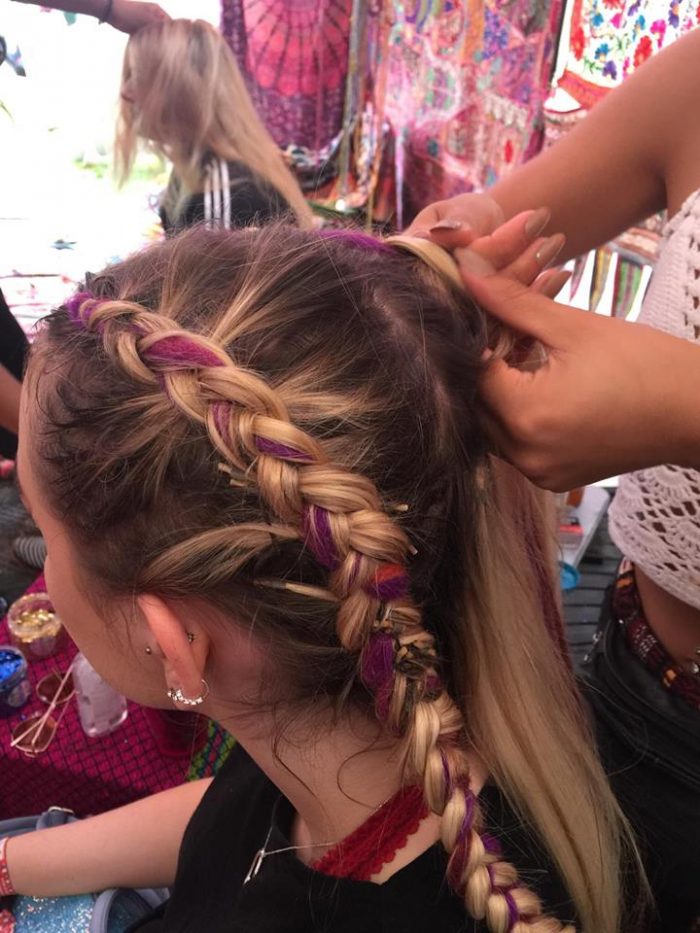 Fuss Free Up Dos
If fuss free is more your festival jam, cute but practical space buns will see you through the best and worst any festival has to throw at you. Tip endless hairspray and kirby grips are your best friends here to withstand any vigorous dancing' til the sun comes up.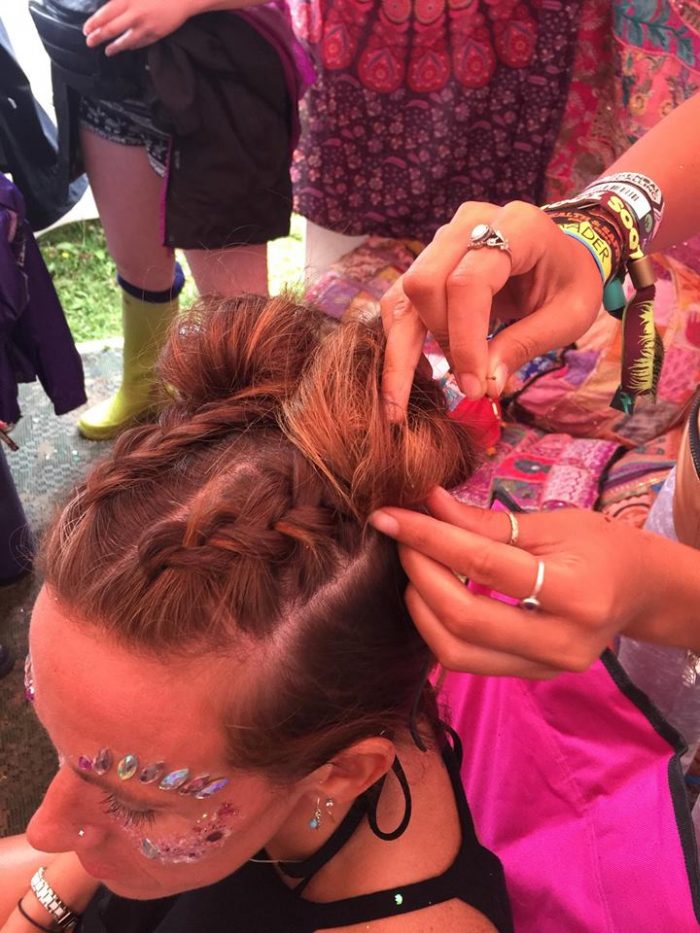 Get prepped for summers last major festivals yourself.
Shop festival style and festival beauty.