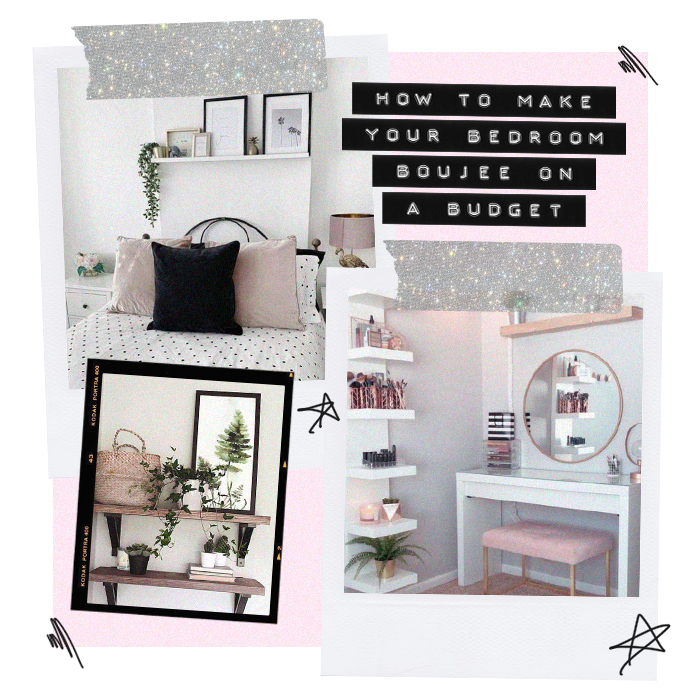 Bored in the house and you're in the house bored? We have the perfect inspiration to give your room that spring refresh it needs this season. Create the perfect boujee bedroom with a few small changes that will make 'flix and chill all that more comfortable.
How To Make Your Bedroom Boujee On A Budget
Peep below for our fave ways to make your bedroom boujee without breaking the bank.
SHELF GOALS
We love this fresh white look with an effective and easy focus point above the bed. Add a simple shelf above your bed to create blogger bedroom goals girl. Print out some of your favorite fashion or scenic images from the gram and frame in different sizes. Overlap each image on the shelf then add a candle or ornament/ plant to finish off the look.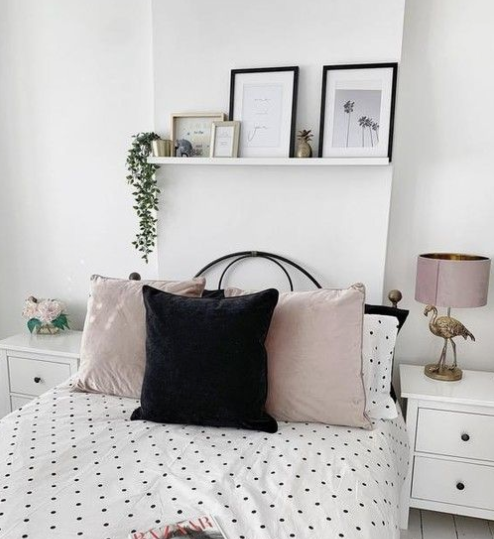 STATEMENT CHAIR
Hit refresh on your furniture and create the perfect bedroom chair or dresser stool. Purchase some fluffy white or pink cushion covers and get to work on an old stool. Painting the legs silver or gold will give an expensive look to your new seat. Glue the cushion cover over the stool seat and wallah you have the chair of dreams!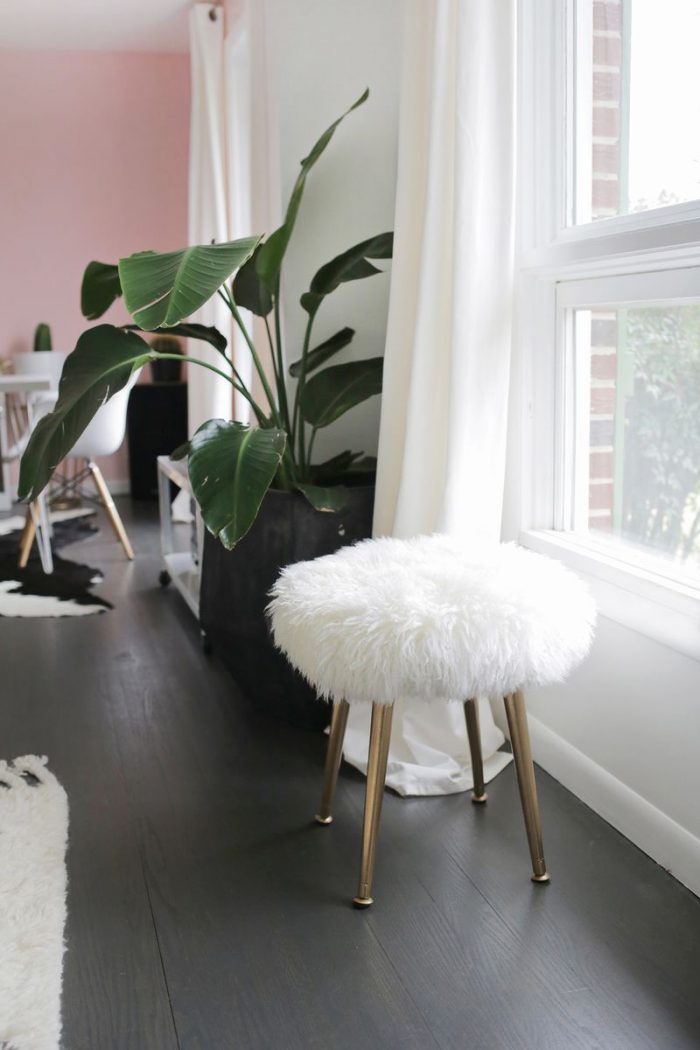 FLOWER MIRROR
Never miss a photo opportunity again and create your very own flower wall themed mirror. Buy a selection of false flowers apply around the frame.
ORGANISATION
Do a spring clear-out and create a fresh organised space. Try adding extra shelves and organisers for makeup and makeup brushes for a neat vanity or desk.