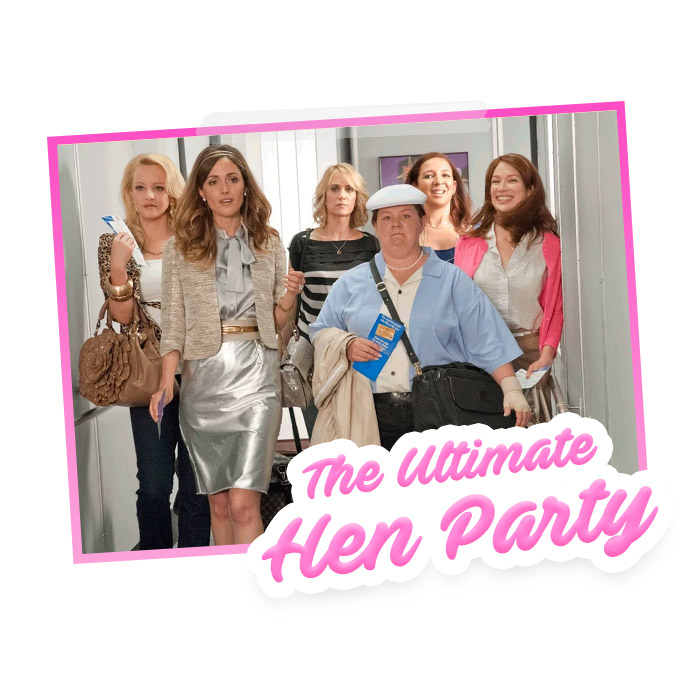 So, you're bestie is flying the single girl's club next and getting hitched and now you've been tasked with the honour of being bridesmaid. Sounds amazing, right? But let's not forget with that honour comes the not-so-small task of planning a hen party that delivers everything your BFF dreamed of.
How To Plan The Ultimate Hen Party
Want to give your girl the perfect send-off before she becomes a Mrs but have no idea where to start? Don't panic, we're sharing our top PLT tips that will help you throw a hen-party like a pro, whatever your budget.
What a bride wants
Find out if your bride wants to be involved in the Hen Party preparations but she did choose you after all, so she must trust you to plan the right kind of party. Make this is a time for the bride to let go a little and leave the planning to you and your squad. Get a hen party WhatsApp chat started and brainstorm ideas that you know the bride would love. Is it a weekend away somewhere fancy, or would she prefer it to be a bit quieter? It's best to find out first before all the deposits have been paid.
Set a budget
Whatever the budget is, you want to make sure you're getting more for less. Do your research and look at hen party offers and packages. Don't want to go overboard with the spending? Keep it local. Want to wow the bride? Celebrate her send-off abroad. Make sure you think about the little things like travelling to the location, accommodation, food, nights out, gifts for the bride and taxis.
Party planning
Be realistic about activities and timings. It's great to have a jam-packed day planned, just make sure you give people enough time in between to be prepared. Think it all through and include some chill time, a more relaxed day is the one people will enjoy. Try and shrug off the more traditional activities and just do something fun. Is she a major adrenaline junkie? Plan some extreme outdoor activities. Does she love food more than her fiancé? Search through blogs to find the best secret restaurant in the city.
BBF: Bridesmaid Best Friends

If you haven't met part of the bridal party before, get to know each other. Plan a girly night in or a boozy brunch for the perfect bonding sesh. A hen party chat is essential, it's perfect for advice, catching up, getting to know each other and keeping up with wedding details. Getting along means more fun and less drama and having a new squad is a bonus.
Enjoy
And last but not least, have fun. Get your freakum dress on, relax and enjoy a few glasses (bottles) of champagne. You've earned it girl.
Shop everything Hen Party here
Images sourced from GIPHY.com