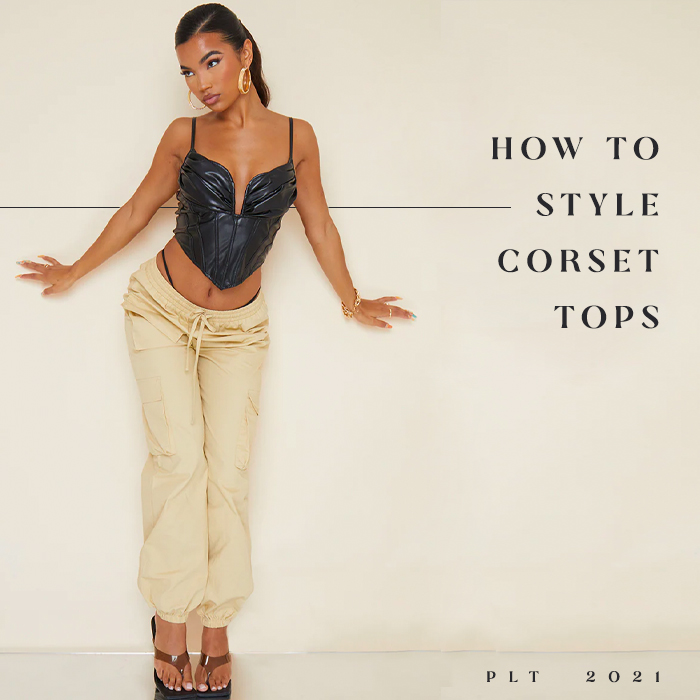 Don't worry doll, there's a corset top for every occasion x
How To Style Corset Tops
Corset tops are easily one of our fave pieces to style.
Not only are they super flattering but they come in so many fits, colours and fabrics that you could wear with any and every pair of bottoms you own! No joke, they're THAT versatile.
Obsessed with the corset top look but not sure how to style? Check out some of our fave ways to style them below!
BLACK FAUX LEATHER RUCHED BUST POINTED HEM CORSET  
SHAPE RUST BUCKLE DETAIL CARGO CORSET
BLUE BANDAGE CURVED HEM HOOK AND EYE CORSET
BLACK LACE DETAIL DIPPED HEM COATED DENIM CORSET
OATMEAL LINEN LOOK CROSS FRONT CORSET
HOT PINK TEXTURED SATIN DRAPED ONE SHOULDER CORSET
CREAM SHOULDER PAD CORSET LONG SLEEVE SHIRT
CHAMPAGNE TEXTURED SATIN BARDOT CORSET TOP
PLUS BRIGHT GREEN TEXTURED CORSET TOP
STONE FAUX LEATHER SQUARE DIP HEM CORSET
BRIGHT GREEN WOVEN AYSMMETRIC DRAPED COWL NECK CORSET CROP TOP
BABY BLUE CHIFFON DRAPE DETAIL BARDOT CORSET
WHITE PU SWEETHEART BANDEAU CORSET
CHOCOLATE SHEER CHIFFON CORSET WAIST CROPPED SHIRT
DUSTY BLUE RUCHED DETAIL TEXTURED SATIN CORSET
Just can't get enough? Browse our entire collection of corsets HERE!