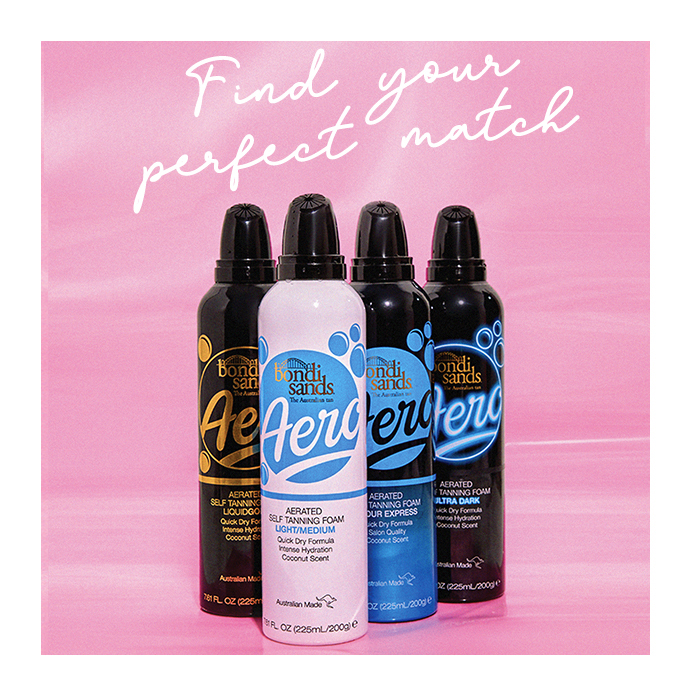 Discover your perfect match with Bondi Sands new, ultra lightweight foam self-tan.
Introducing Bondi Sands Aero
Sick of searching for the tan that has it all? Want a long-lasting, streak-free, natural looking tan that leaves your skin feeling silky smooth?
Well, listen up 'cos there's a new tan in town and you're gonna need to add it to your bag, immediately.
Whether you're after a light, sun-kissed glow, or a deep, intense tan, Aero tanning foam is the ultimate product for all skin complexions.
Peep below to find your perfect match.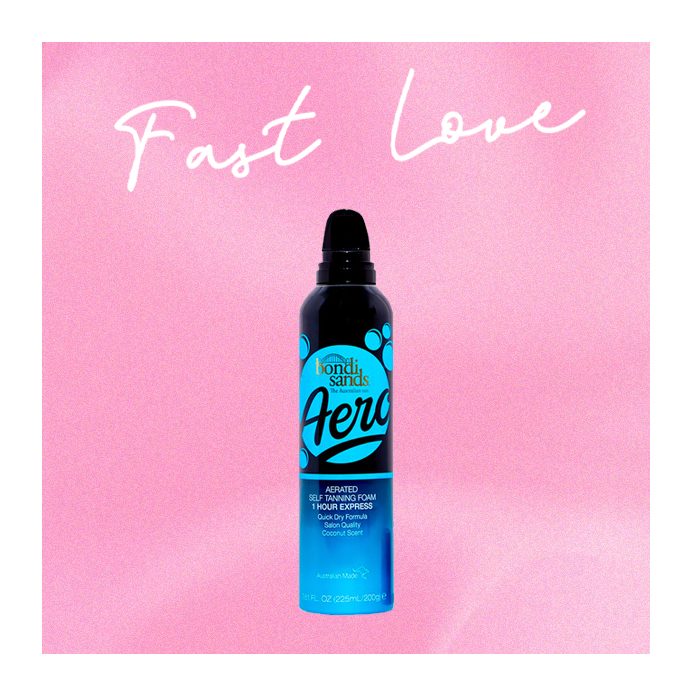 This quick dry 1-hour express tan is perfect for dolls on the go who need a quick fix, long-lasting tan. With vitamin E for intense hydration and a dreamy coconut scent, this extra light aerated tanning foam is perfect for all skin complexions.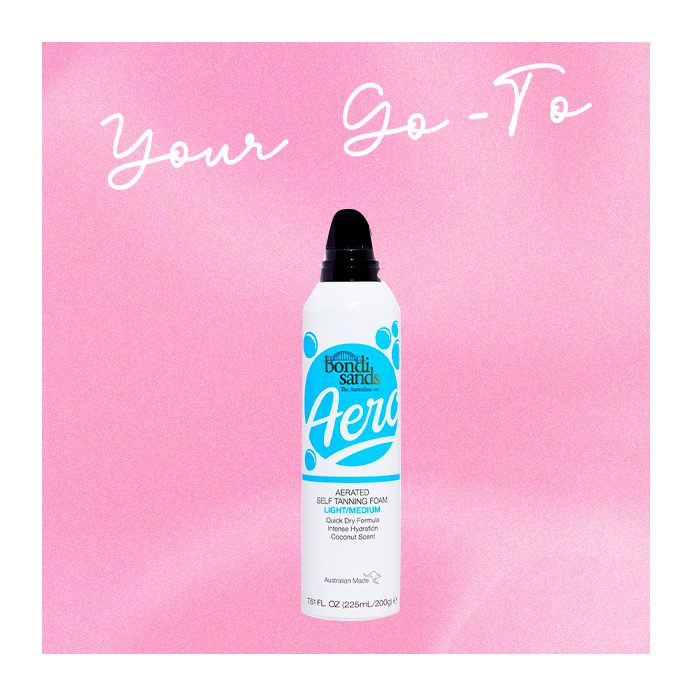 For those with a light-medium complexion who want to achieve that everyday glow, Bondi Sands innovative dual action tanning formula provides a long-lasting natural looking tan. With jojoba and vitamin E and a coconut scent, this tan will have your skin feeling super soft with every application.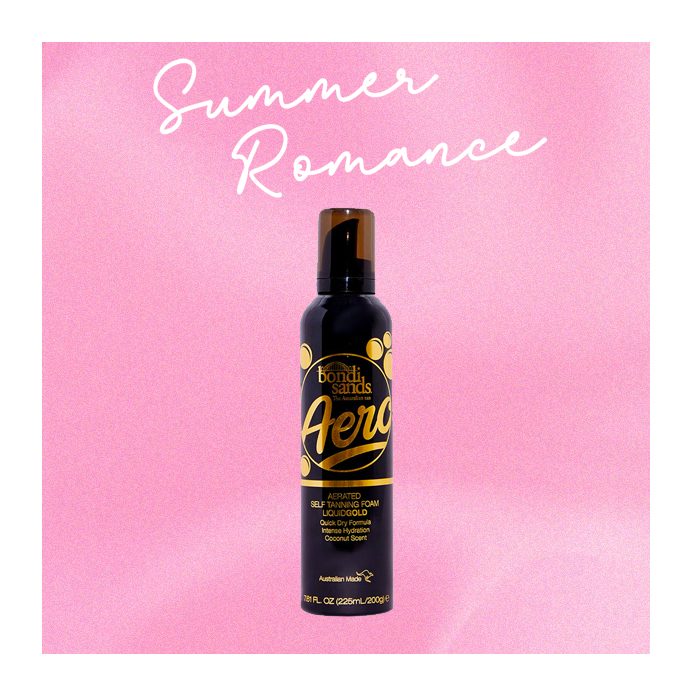 Get the perfect golden Australian tan with Aero Liquid Gold. Enriched with Argan Oil and infused with a coconut scent, this dual action tanning formula provides a natural looking tan that hydrates the skin and required absolutely no wash off. Perfect for the tanners in a hurry.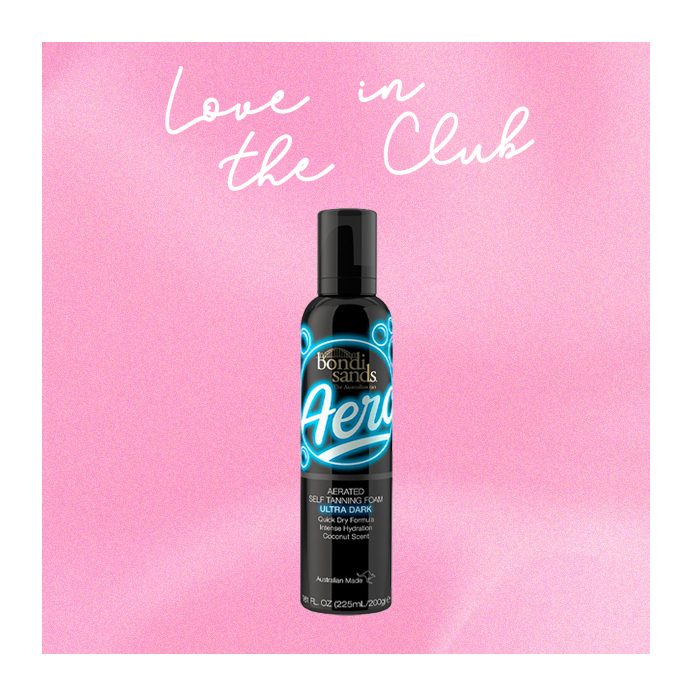 Want the deepest tan? Achieve a beautiful, bronze tan that lasts up to seven days with Aero Dark. With nourishing ingredients and intense hydration, get your glow on and get ready to go all night.