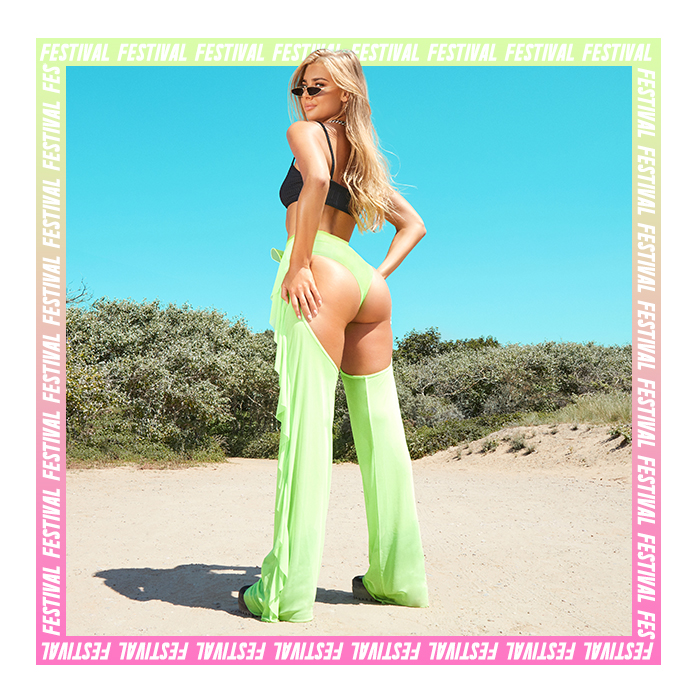 With a Insta feed of everything from unreal selfies and "wish we were there" holiday snaps, influencer and model Jess Hunt is all kinds of goals.
Jess Hunt's Take On Festival Style
We caught up with Jess to talk all things festival dressing – whatever your style. Stressing about what to pack? Here's 4 festival worthy looks to suit every festival vibe you're about.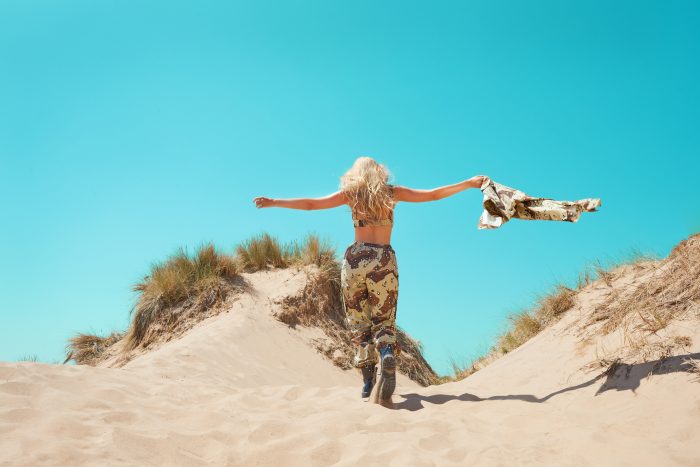 Come dressed ready for whatever the festival has in store for you with sportswear inspired styles. Cargo pants have been one of the trending now pieces of the season and their practical whilst being cool AF. Plus, all the pockets are super handy when it comes to carrying around your festival survival bits.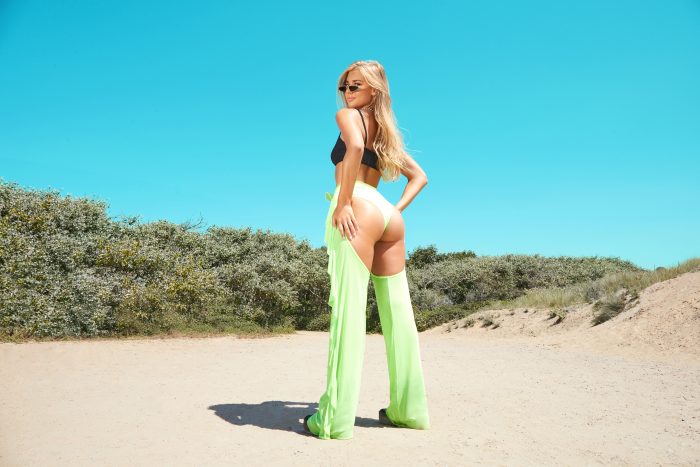 If your festival flavour is a little more "anything goes" then amping up your look to match is the way to do it. Take reference from old school Christina and bring chaps back to 2018 – in a cuter way. Make your look even more standout with neon hues teamed with high shine metallics or sequins.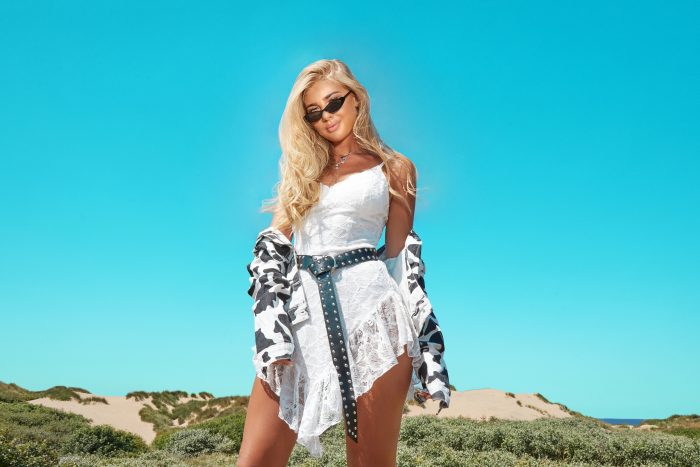 Looking for a more easy to wear look when it comes to festival dressing? Take it back to fezzy style 101 which means anything white and lacey is a fool proof pick. You can either style this look up grungy and edgy by adding tough details like leather or denim or keep the mood bohemian and ethereal.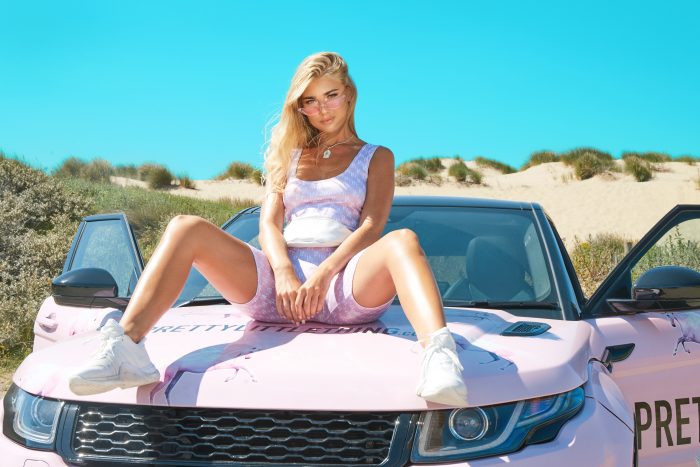 If you're looking for easy to wear pieces you can wake up, throw on and go; instant outfits and all in ones are your practical (albeit until it comes to the portaloo sitch) choice. Opt for styles in bold prints to make your look even more effortlessly cute AF.