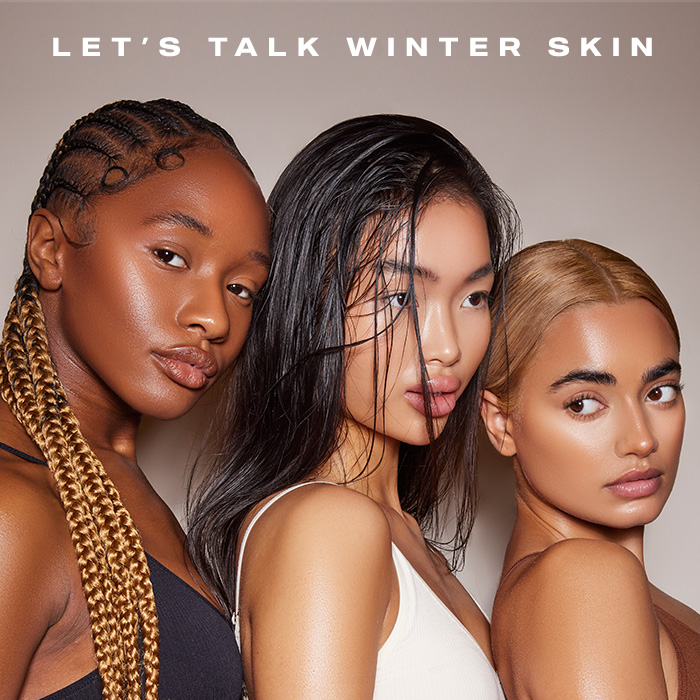 Tried & tested.
Let's Talk Winter Skincare
Ready to revamp your skincare must-haves with the Winter months in mind? We got you!
Today we are sharing tips you need to know about when it comes to switching up your skincare routine to suit the season.
Small changes are key.
You do not need a complete overhaul of your go-to products to suit your Winter skin.
Simply switch up your lightweight Summer moisturiser and instead opt for a richer more nourishing face cream.
L'Oreal Paris Triple Active Day Moisturiser Normal to Combination Skin 50ml
Don't skip the sun cream.
While there is less UVB around in Winter, levels of UVA are still significant enough to age our skin – so continue with the SPF doll!
Choosing a mosituriser with added SPF is an easy way to stay ahead.
Revolution Skincare Moisture Cream SPF30 Normal to Dry Skin
Stay hydrated!
The colder weather and central heating means your skin will become drier and often more sensitive during the Winter season.
Ensure not only are you drinking ALL the water but also using products aimed to hydrate your skin.
Revolution Skincare Hydro Bank Hydrating Moisture Mist
Prevent chapped lips (& hands).
Seriously, layer up the lip balm and hand cream (especially now we're back applying endless sanitizer).
Skin Academy Face Facts Hydrating Lip Masks
Revolution Skincare Hylaboost Hyaluronic Lip Fix
Be careful when exfoliating.
Exfoliating your skin helps in getting rid of dead skin cells. But, ensure you are extra careful during Winter months due to your natural skin barrier already being compromised with the dry and cold weather. Try to limit your exfoliation to once or twice a week.
Sand & Sky Australian Pink Clay Flash Perfection Exfoliating Treatment
Treat your skin!
You guessed it, ensure to make the most of nourishing face masks, serums and oils to keep your skin feeling fresh and plump throughout the chilly Winter months.
Pixi In-Shower Steam Facial Collagen Mask
Nip & Fab Dragons Blood Fix Serum
Shop more Winter worthy skincare here!