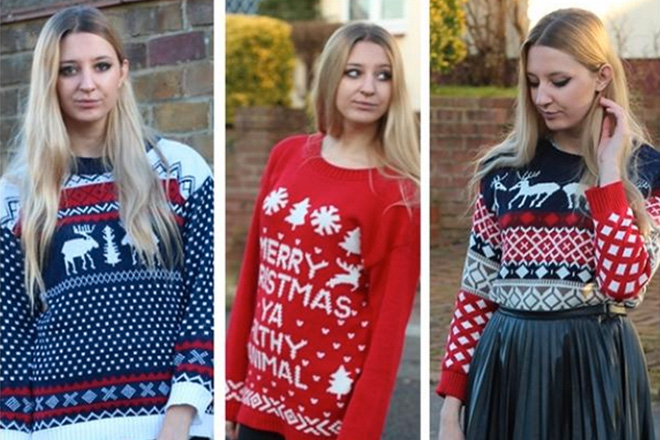 Christmas is getting ever closer (make sure you check out our last order dates to get your pressies on time!) and we're working on our Christmas Dinner outfits now. Whether you're off out or staying in with the fam, it's always an excuse for a new outfit.
We're taking inspo from blogger babe Laura Rogan, to see just how we can style up a Christmas Jumper in time for Christmas Dinner!
Sarah Red Filthy Animal Christmas Jumper
Shop for your perfect Christmas Day Christmas Jumper here and check out Laura's blog The Fashion Wonderland for some serious style!