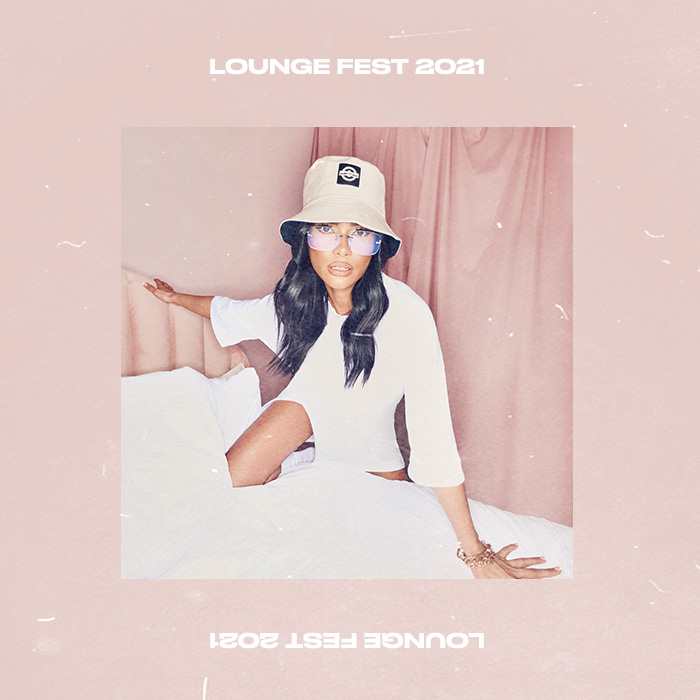 It's probably no surprise, but unfortunately for the second year on the run festivals might not be getting the go ahead.
So, whether your festival plans are now looking to be hosted online or have been postponed for another year you're bound to be feeling a little down about it.
Lounge Fest 2021
Here at PLT, we thought why not celebrate as we would but from home this year. For Summer 2021, we're bringing you lounge-fest! All the inspo of how to host your very own festival from the comfort of your own home. Now trust us on this, whilst you might not be stood in a field covered in glitter, you can still enjoy yourself just as much (plus you can even have a hot shower afterwards).
We've got you covered with all the inspo you could ever need for the ultimate at-home festival experience. From festival drink ideas, food suggestions, how to create the perfect festival loungewear look and even a bangin' playlist that will make you wanna party all night long.
Lounge-fest we're coming for you.
First things first, the set up! Yeah we're chilling in the lounge but there's no reason we can't go all out. After all, we do want the set up to be looking gram worthy. So, whether you're thinking blankets on the carpet kind of picnic vibes or a DIY sign to pose with. It's all about the finishing touches.
Another perk of partying from home is not having to wait forever in queues for a drink, now trust us cocktail queen you've got this! Get set to mix up your fave cocktail or mocktail, we love this strawberry mojito as it's giving us major Summer vibes.
Ingredients
10 strawberries
2 chopped limes
2 tbsp granulated sugar
2 mint leaves
Ice
350ml white rum
600ml sparkling water
Pummel the strawberries, limes and sugar in a large jug. Bruise the mint leaves and add to the jug along with the ice, rum and sparking water. Then simply stir and serve!
If strawberry isn't your vibe feel free to swap to a different fruit and of course skip the rum to create the perfect Summer mocktail. Feeling extra creative? Why not rename your drinks for a bespoke lounge-fest experience.
Now no matter what the occasion, snacks are always an essential. That said, one thing we probably won't miss from festival season is the overpriced food vans. Instead, we are going to create the classic festival go-to but from home. You guessed it, burgers! We're thinking this halloumi version with all the toppings. Seriously drool worthy, we guarantee!
Ingredients
250g block halloumi cheese, cut into 8 thick slices
1 tbsp olive oil
4 brioche buns
4 tbsp hummus
1 large ripe tomato, thinly sliced
4 lettuce leaves
Sauce of your choosing (mayonnaise, tomato salsa etc.)
Fry your halloumi until golden brown, this usually takes 2-3 mins either side. Split the brioche buns (toast them very briefly) and spread the bottom halves with the hummus. Add some tomato and halloumi, then finish with the lettuce, sauce and top half of the bun.
You could even serve on paper plates to make it feel even more authentic. Whilst the burgers will be the main event when it comes to food, don't forget the other goodies, prep your festival faves to snack on throughout the evening. Chocolate buttons, we see you.
Ok, now it's all about the look! OOTD GOALS, coming through. Whether you're wanting tie dye loungewear that legit shouts festival season, prefer to play it safe with a graphic tee or want to try out matching PJ's for you and your bubble. We have them all to choose from!
PRETTYLITTLETHING MULTI OVERSIZED TIE DYE HOODIE
PRETTYLITTLETHING MULTI TIE DYE JOGGERS
Now your outfit is looking on-point! Why not go full glam, we are talkin' glitter, face jewels and space buns that will stand the test of time.
Full festival fit.. Complete!
Last but most definitely not least, the music! Here at PLT HQ we've pulled all the freshest new festival sounds into a playlist that you'll be partying to until the AM. With new and upcoming artists we're loving ATM, just imagine this as your very own Glastonbury Introducing stage (but from the comfort of your sofa).
So whilst we may not be seeing muddy fields and wellies anytime soon, we now know how to celebrate festival season at home. It's official, this is the year to make the most of no hungover coach travels home! Lounge-fest 2021, we're here for it.
Shop the full Lounge-Fest 2021 category onsite here!
Love the PLT playlist? Check out more here.