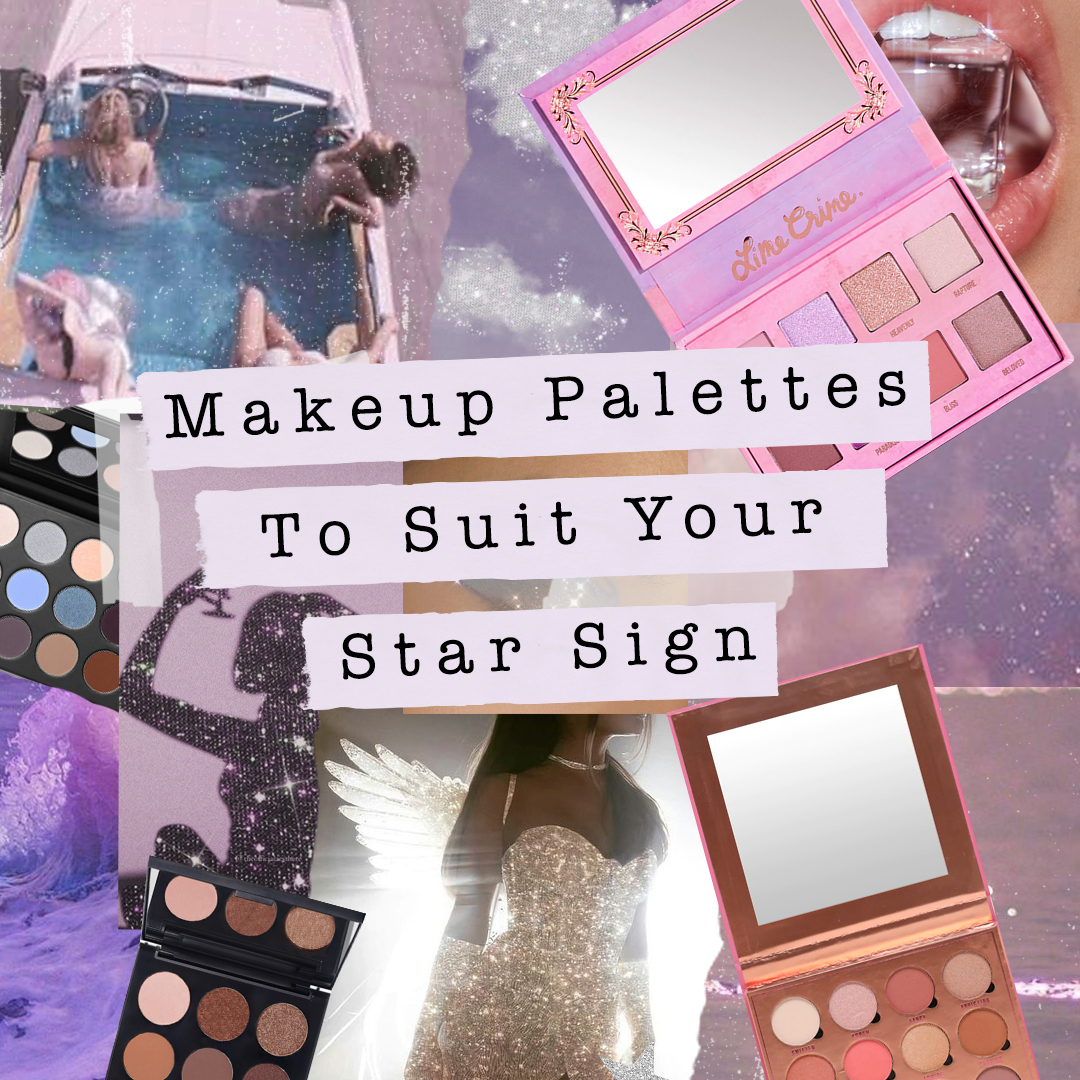 Follow this guide to the perfect makeup palette for you and your star sign.
Makeup Palettes to Suit Your Star Sign
ARIES
(March 21 – April 19)
Aries are born leaders, with a passionate yet fiery temperament, an Aries is an extremely energetic and fun person. They give an uncomplicated direct approach when communicating and are fiercely loyal.
That is why the Fierce By Nature Morphe Eyeshadow Palette is perfect for any Aries. Work some magic with these warm shades and turn heads whatever the occasion.
Shop 3503 Morphe Fierce By Nature Palette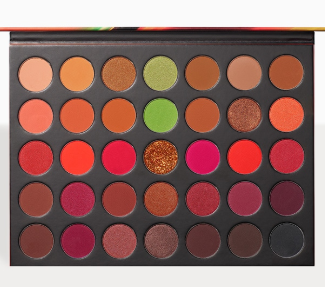 TAURUS
(April 20 – May 20)
Those who fall under Taurus are very sensible when it comes to important issues, they are very trustworthy and grounded people. Extremely organised and like to plan ahead. They are hardworking and intelligent but love to let their hair down and party with their besties.
This glitzy eyeshadow palette screams Taurus to us, we love the metallic tones and day to night options.
Shop this Nice To Naughty palette by ICONIC LONDON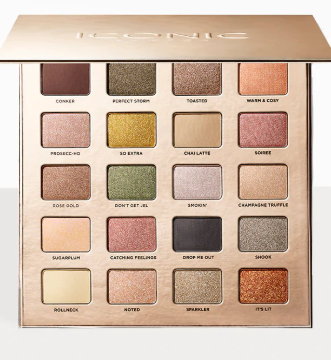 GEMINI
(May 21 – June 20)
Geminis have a two sided personality, one extremely talkative and the other thoughtful and a little restless. Geminis are very impulsive and outgoing characters. They love knowing all the lastest gossip and always stay up to date with current affairs.
This BEPERFECT X Stacey Marie Carnival palette is perfect for any Gemini. Whether you have spontaneous plans or you want o to reflect your mood of the day, this palette has you covered.
Shop BEPERFECT X STACEY MARIE CARNIVAL XL PRO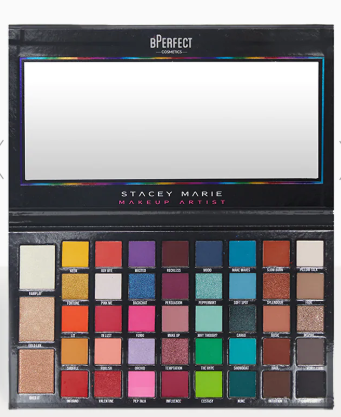 CANCER
(June 21 – July 22)
Cancers are very empathetic and emotional characters, they love to listen and help others and are highly sensitive to their surroundings. They love to keep their loved ones close by and very good at reading people on first impressions.
This blue hue Morphe palette would make the perfect gift for a Cancer. With matte and metallic shades, it's perfect for any day to night transformations.
Shop Morphe 18A Blue Ya Away Artistry Palette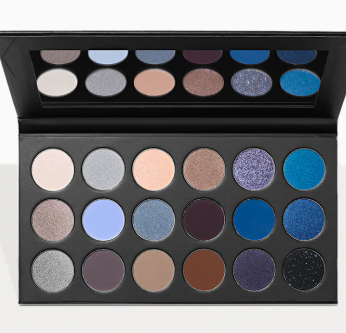 LEO
(July 23 – August 22)
Leos who are born in the heart of summer are often filled with charm and charisma. They are very impatient but and love dramatic themes such as the arts. They love helping others to fulfill their full potential and are always happy to take place as the leader.
Passionate and energetic, spice things up with these warm powerful shades represent a Leo perfectly.
Shop Morphe X Jacly Hill Vault Palette (Ring The Alarm)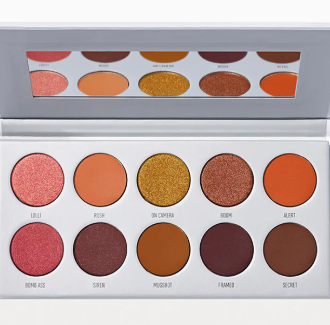 VIRGO
(August 23 – September 22)
Virgos are perfectionists in everything that they do, they have great attention to detail and love to love deeply. They can sometimes seem shy but will open up around the right people. Virgos strive for greatness and nothing less, we are talking CEO,000,000.
This Makeup obsession palette is giving us all the Virgo vibes, perfect for soft glam, or for something extra during the day.
Shop Makeup Obsession LOVE IS MY DRUG Eyeshadow Palette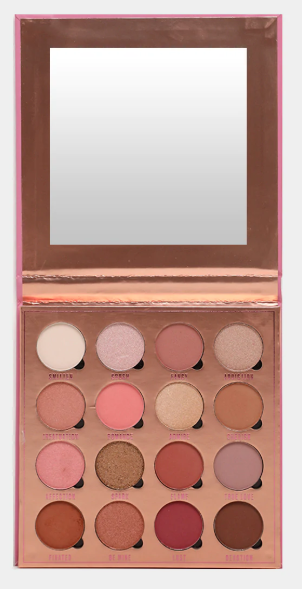 LIBRA
(September 23 – October 22)
Libras are a glass half full type of person, they seek balance in all aspects of their lives. Work hard play hard is their motto. They love good banter and chat and experience whole relationships with friends and family. They see the beauty in everyone and everything and try to stay positive even in the worst situations
.
This compact palette will give you stars in your eyes, with stunning deep pink shades, paired with stunning metallics you are sure to turn heads this season.
Shop Lime Crime Eyeshadow Palette Venus III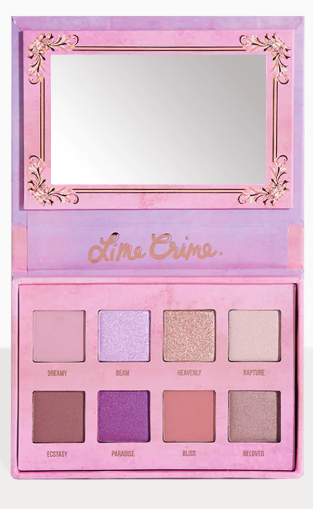 SCORPIO
(October 23- November 21)
Those who fall into the Scorpio category are very truthful in what they say, although they can often come across mysterious. They can be very intense to be around as they bring a lot of emotion to their surrounding environment.
Scorpios are very brave and ambitious individuals, with such a deep persona this palette is sure to tick all the boxes for Scorpios this season.
Shop Sleek Makeup Divine Eyeshadow Palette All Night Long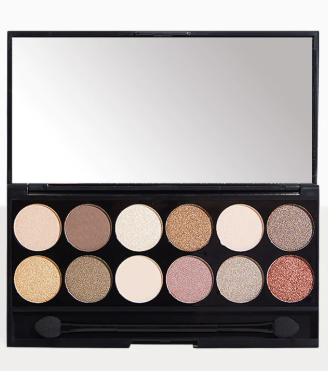 SAGITTARIUS
(November 22 – December 21)
Sagittarians are very excitable active people, always ready for any adventure, and love meeting new people. They are extremely sociable and have many people close to them. They think outside the box and love to travel the world.
Sagittarians are very independent people who stay optimistic in most situations. They have a warm presence which can light up any room, this is why the I Heart Revolution Candy Palette is perfect for any Sagittarius.
Shop I Heart Revolution Cotton Candy Eyeshadow Palette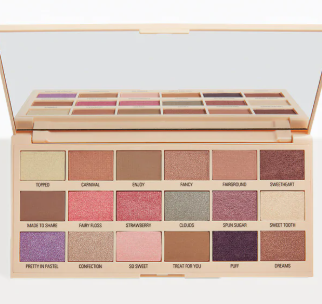 CAPRICORN
(December 22 – January 19)
Made with great ambition, Capricorns are fantastically organised and work very hard to get what they want in life. They love to dive deep into big projects and do not shy away from something that may seem overwhelming to most. They have huge hearts and always know the right thing to say.
With such strong characters this James Charles X Morphe palette would make the perfect fit in any Capricorns makeup collection.
Shop Morphe X James Charles Artistry Palette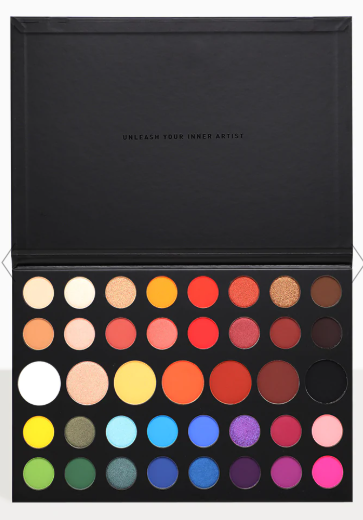 AQUARIUS
(January 20 – February 18)
Aquarians are ahead of their time and think way outside the box. They love to contribute to making the world a better place for all and love to help others in any way they can. They have quirky personalities which builds their endearing characters.
The strength of their kindness leads them to have a ton of friends from lots of different places. This Jeffree Star X Morphe Palette is perfect for any Aquarius getting ready with their besties.
Shop Morphe X Jeffee Star The Jeffree Star Artistry Palette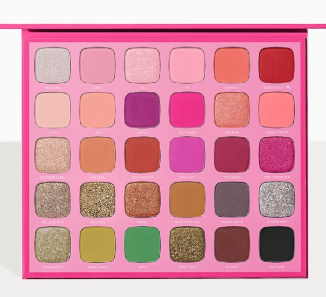 PISCES
(February 19 – March 20)
Pisces are highly creative and imaginative people, with a huge love for the arts and romance. They often get carried away with ideas but can become bored very easily. They are extremely hard workers and will always have a backup plan as they are very street smart and independent.
These generous people can be very empathetic and sometimes impressionable. They are often the life of the party and are always cracking jokes. This stunning Neutral Territory Palette by Morphe would be loved by all Pisces for its deep lush shades.
Shop Morphe 9T Neutral Territory Artistry Palette