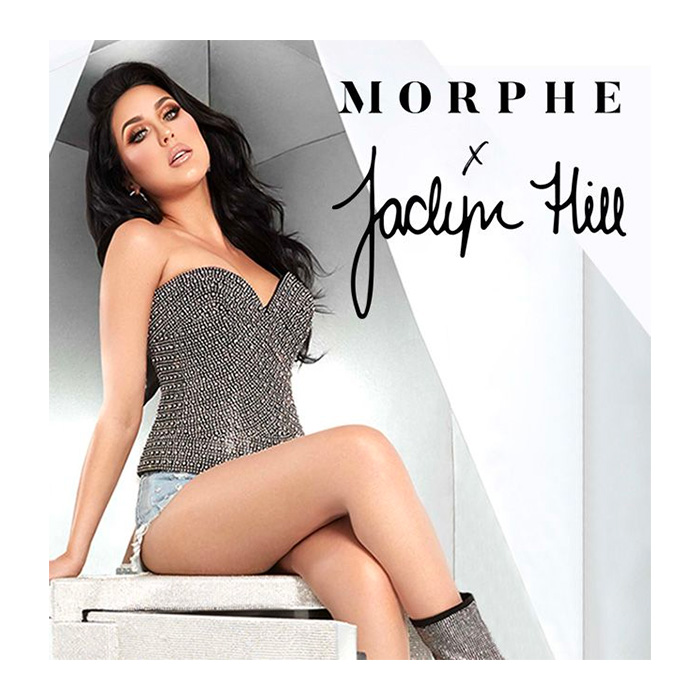 Your fave beauty brand just dropped again on PrettyLittleThing and this time it's here to make your sure your eyes are popping. With four palettes that include completely different shades for every occasion possible, Morphe X Jaclyn Hill will totally switch up your A game.
Morphe X Jaclyn Hill Just Dropped
Highly pigmented, creamy and super blendable, these palettes are your new go-to.
Dark Magic
Get your after dark party look on point with these midnight shades. With a mix of creamy neutrals through to deep and dark mattes with popping glitters to give you that perfect finish, you can create a flash party look that will turn heads. This palette is for all those dolls who will party through to the AM.
Ring The Alarm
Ring the alarm because these's shades are causing a fire. With warm tones and foiled eye shadow, you can create an eye-catching look for any occasion with this palette. These essential shades can create everything from neutral everyday vibes to bold and bright popping looks that are perfect for nights out. This palette is a must-have for those dolls who prefer warm autumnal tones.
Bling Boss
Calling all girly girls, this palette is yours for the winning. Featuring super glam tones from pinks to purples and darker tones to deepen the look. So grab your jewels and your sequin dress and let this palette give you the Princess look of dreams. This palette is for all those girls who love to stay glam.
Armed & Gorgeous
Think lighter and brighter when it comes to Armed & Gorgeous. This palette ranges from creamy bright yellows to dark browns and soft foiled glitters. This palette is perfect for everyday use or occasions such as brunch dates. This palette will be perfect for creating the perfect summer look.