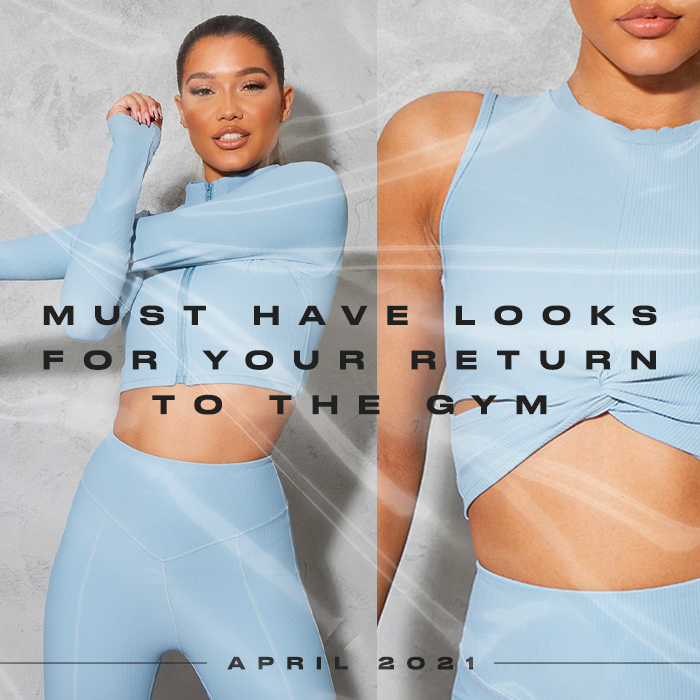 Ok, it is official. We are heading back to the gym!
Must Have Looks For Your Return To the Gym
With gyms allowed to re-open today, you're probably feeling one of two ways – Can. Not. Wait.
Or the complete opposite and the idea of working out again makes you shudder.
Do not fear doll, whether you're a sportswear fanatic or a beginner, we've got you covered with all the garms that will actually let you look forward to hitting up that treadmill again!
Find Your Fit
Deciding what you want to work out in is an essential, here at PLT we offer mix and match on a lot of the activewear meaning you can easily create the perfect set for you!
So what will it be? Long sleeved, cropped, sleeveless, high neck, leggings, shorts.. Trust us, you're going to find something you'll feel confident in.
Layer Up
We've all been there, just finished off a class absolutely boiling and suddenly we're on our way home freezing!
Why not try a sports jacket to throw on after working up a sweat or even an oversized jumper.
Mix It Up
With the Summer months in sight, adding something bold and bright to your workout look is always an option.
Whether you're feeling vibrant neon's or just a pop of pattern – We've got you girl.
Unsure? Play It Safe With Black
Sometimes choosing your new workout looks can be a little overwhelming. Thing is, you'll never regret opting for a simple black set.
Honestly, we all need a black gym set in our wardrobe!
Don't Forget Your Accessories
Wherever and whatever you're training, we're thinking fresh AF accessories are going to make the return to the gym even better.
So whether it's a new gym bag, training gloves, a new mat, resistance bands or even just a cute water bottle.. Serious #GOALS for those back to the gym Insta selfies!
Shop all activewear here.