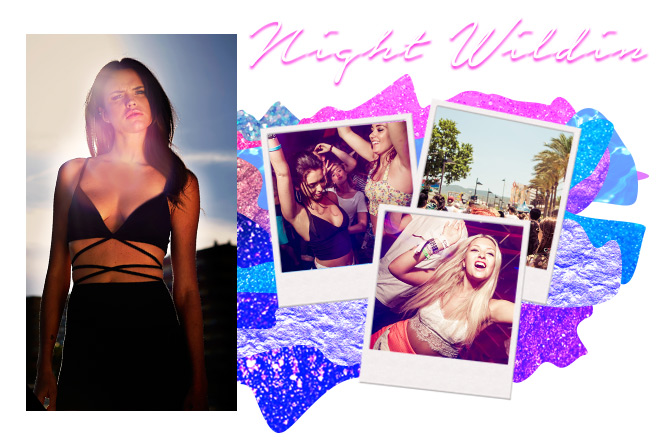 WOAH, we're going to Ibizaaaaa! WOAH, back to the Island! And we are quite clearly in the mood for a good time!
Come and join us by entering our competition with Tribe Ibiza to win a holiday to the White Isle for you and your best pal AS WELL AS a whole new Ibiza wardrobe for you both!!
So we're prepped and ready, whether it's Cafe Mambo or Sankeys we've got the outift options you'll want to fill your suitcase with!
1. Rhea Gold Cuff – £8
2. Havana Paisley Print Playsuit – £15
3. Aniya Pewter Lace Up Pointed Pumps – £20
4. Nolita Ivory Satin Slinky Cami – £15
5. Flori Cream Leather Block Heel Sandal – £30
6. Florentina top & skirt – £15 each
7. Macy Pink Fold Over Clutch -£15
8. Tamika Pink Slinky Plung Mini Dress – £25
9. Tullia Lilac Slinky Jumpsuit – £25
10. Audrina Coral Crepe Mini Dress – £15
11. Azura Paisley Print Bralet – £12 (coming soon)
12. Azare Pantura Paisley Print Flare Pant  – £20 (coming soon)
Head over to our Facebook page and get yourself entered, you will NOT want to miss out!