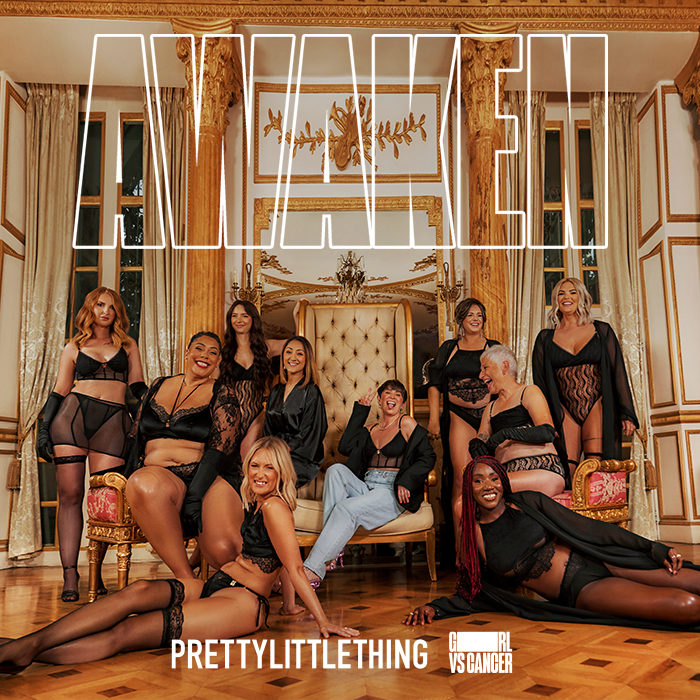 AWAKEN
Post-surgery lingerie from PLT x GIRLvsCANCER
This collection is dedicated to the memory of Vicky Keating.
PLT x GIRL vs CANCER
Breast cancer is the most common cancer in women within the UK, with one woman diagnosed every 10 minutes! It's estimated that 14,850 of the 55,000 women diagnosed with breast cancer each year in the UK undergo a mastectomy.
In addition to this, women diagnosed with the BRCA1 or BRCA2 mutation, may choose to undergo a prophylactic mastectomy, which helps to reduce the risk of developing breast cancer by 90 to 95 percent.
Despite thousands of women undergoing a mastectomy each year, we're STILL left with expensive, clinical and often inaccessible options when it comes to lingerie.
It's time we crushed the stigma – together with fierce as hell online collective GIRLvsCANCER, we've created an inclusive post-surgical lingerie collection that is ALL THINGS sexy, flattering, comfortable and, most importantly, empowering.
Why?
So that female identifying folk all around the world have access to post-surgical lingerie that makes them feel confident and sensual in their own skin, whether affected by breast cancer, or not.
Here's to shutting down taboos and giving cancer the finger in lingerie that has women worldwide feeling nothing less than amazing.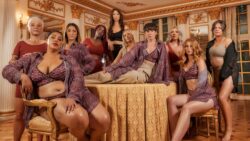 NEARLY ONE IN THREE CANCERS DIAGNOSED IN WOMEN IN THE UK ARE BREAST CANCERS, WITH AROUND 55,000 WOMEN AND ALSO 370 MEN DIAGNOSED EACH YEAR.
81% OF THOSE DIAGNOSED WITH BREAST CANCER OPTED FOR SURGERY TO REMOVE THEIR TUMOUR, 34% HAVE CURATIVE OR PALLIATIVE CHEMOTHERAPY AND A FURTHER 63% HAVE CURATIVE OR PALLIATIVE RADIOTHERAPY.
21% OF PATIENTS DIAGNOSED A YEAR OPTED TO HAVE IMMEDIATE BREAST RECONSTRUCTION, AND 10% CHOSE A DELAYED RECONSTRUCTION.
OVER A THIRD (39%) OF WOMEN IN THE UK DO NOT CHECK THEIR BREASTS REGULARLY FOR POTENTIAL SIGNS OF BREAST CANCER.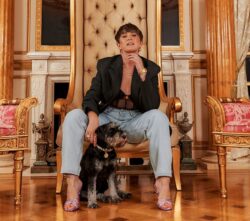 MEET LAUREN
GIRLvsCANCER was founded by Lauren Mahon, after her own run in with breast cancer back in 2016.
Lauren has created a space to amplify all cancer experiences.
Whether woman, femme, they / them – GIRLvsCANCER are by the community, for the community.
They're here to blow up the cancer landscape, support those affected by the 'c-bomb' by crushing stigma, stopping isolation and bringing about essential change.
OUR GIRLvsCANCER SQUAD
Leanne Adu, 37
On being part of this campaign.
Scared, excited and hopeful to see what can be done to help women who have had their life as they know it taken away from them.
I might have had cancer, lost all my hair, and put on three stone but I am still me, I'm still under there, and I want to show the world and myself that I can still be sexy and beautiful.
Alice Gibbons, 33
On post-surgery lingerie.
My hope for this post-surgery lingerie collection is to be able to provide women who have a range of different needs to feel amazing about their bodies.
It is a struggle to find underwear that is both sexy and functional.
Cancer treatments including surgery can leave women with low self-esteem and having the opportunity to wear favourite outfits again supported by the correct lingerie can be a huge boost to confidence.
Leanne Waldron, 34
On the importance of self-examination and advocating for your own health.
The saying "go with your gut" couldn't be more appropriate when it comes to health and advocating for yourself.
Being young doesn't make you invincible to Cancer. If you ever hear "you are too young for that", get a second opinion!
Telesha Reid, 38
On post-surgery lingerie.
I would love for people post-surgery to be able to buy this range with ease knowing that it has been designed with them in mind to suit all of the post-surgery needs.
Post-surgery people deserve to look good, feel good and wear affordable on trend lingerie too.
Sienna Evans, 34
On the importance of self-examination and advocating for your own health.
Without self-examination, especially in women under the mammogram age of 50, we wouldn't be diagnosed without checking themselves.
Only we can advocate for our bodies, stand up and be heard. It could just save your life.
Lisa Jones
Your hopes for the future of breast cancer.
My hope is that when children are older they will have more options if they ever find themselves in my position.
They will need testing for the brca gene so their future is always at the forefront of my mind.
Find out more about all of the GIRLvsCANCER models here.
YOUR DAILY REMINDER TO CHECK YOUR BOOBS
Whatever the shape, size, or pec, it's important that you perform regular 'breast tissue touch ups' to ensure everything is in order.
Over a third (39%) of women in the UK do not check themselves regularly for potential signs of breast cancer.
We stand together with GIRLvsCANCER to shout about the importance of 'self checks'.
Open discussions lead to early diagnosis and the right support for those affected, which makes 'feeling ourselves' all the more important.
KEEP YOURSELF IN CHECK
Like any other relationship, getting to know your breast tissue takes time.
Don't rush. Developing a regular check routine that works for you doesn't happen overnight. But like everything, practice really does make perfect.
We know you'll have it nailed down in no time.
We know routines can be hard to stick to, so we've created a step by step guide to check yourself from home.
All you need to do is find a self-check time that works best for you. This could be on the first day of your period or the first day of the month.
Remember, there are no rules – do whatever feels comfortable for you.
One in seven women in the UK will develop breast cancer in their lifetime. If detected at stage one, most women (around 98%) will survive their cancer for 5 years or more after diagnosis, whereas detection at stage four sees only a 28% survival rate – which makes self-checking all the more important!
WHAT'S NORMAL?
Everybody is different and no two people's breast tissue are the same (even your own).
So, the question is what is normal for YOU?
The answer to this question lies in regular self examinations.
So, keep your chest in check, stay up to date with monthly fluctuations, and never ignore any unusual changes!
● Change in skin colour
● Change in skin texture
● Change of the feel, shape and outline of your breast tissue
● A new sense of breast fullness
● Puckering or dimpling around the breast or nipples
● Changes in the look and shape of your nipples
● Change in position of nipple
● Nipple discharge/rash
● Any pain or discomfort in breast tissue
● Or really any unusual changes at all! If it doesn't feel right – don't ignore it!
It is important to keep in mind some of these signs and symptoms may appear differently on various skin tones.
ALWAYS SEE A GP IF YOU ARE CONCERNED
Breast or chest tissue changes happen for a variation of different reasons.
If you notice anything unusual it's important to get it checked by your GP as soon as possible.
Always go with your gut, if something doesn't feel right don't ignore it.
We recommend checking your chest AT LEAST once a month – making it a top priority on your monthly to do list.
AWAKEN – POST-SURGERY LINGERIE
This collection has everything from mastectomy bras with pockets, matching thongs, and briefs and not to forget the fiercely feminine robes to really finish off the whole aesthetic.
Each of our mastectomy lingerie products are created to hold breast prostheses and partials in place post-surgery and beyond. Our pocketed bras are designed with discreet double layered bi-lateral pockets in a power mesh material to give the ultimate comfort.
Make sure you have access to post-surgical lingerie that makes you feel empowered and confident in your own skin with our sexy lace post mastectomy bras and thongs here at PrettyLittlething.
GVC Black Velvet Lace Trim Bra & GVC Black Velvet Lace Trim Thong
GVC Black Chiffon Longline Robe
GVC Wine Snake Print Mesh Bra & GVC Wine Snake Print Mesh Thong
GVC Wine Snake Print Longline Shirt
GVC Black Fishnet Panel Lace Up 3 Piece Set
GVC Black Lace Cut Out Back Bra
GVC Black Lace Longline Panel Detail Bra & GVC Black Lace Detail High Waisted Thong
GVC Wine Seamless Cross Detail Bra & GVC Wine Seamless Cross Detail Thong
Ready to shop post-surgery lingerie that is ALL things comfortable, sexy, flattering, and of course empowering – post-op and beyond?
Find out more about PLT x GIRLvsCANCER across social here.