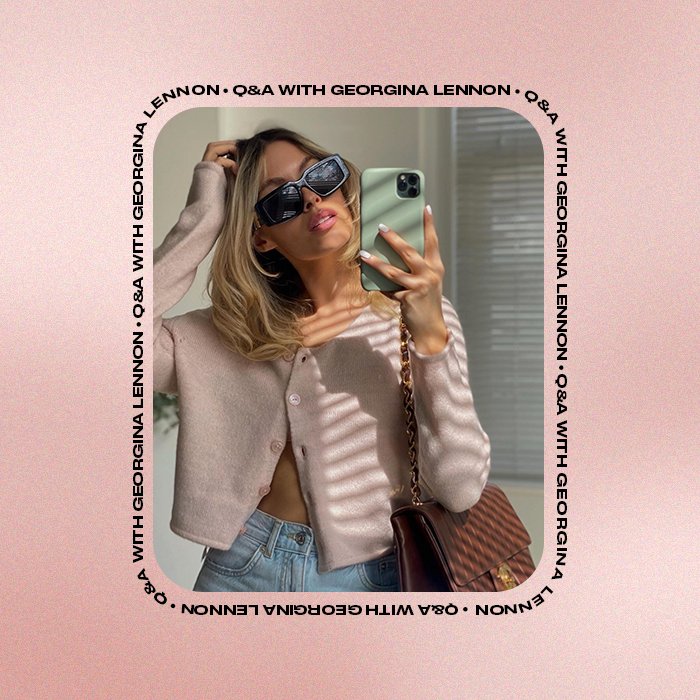 Today we are catching up with UK based influencer Georgina Lennon.
Q&A With Influencer Georgina Lennon
Known for posting her iconic yet seemingly effortless daily looks, Georgina leaves us feeling inspired all day, everyday! Today we catch up to hear more about the key trends Georgina is loving ATM as well as her outfit plans for you guessed it, June 21st.
Hey Georgina, could you start by telling us a little bit about yourself please?
Hi! Oh gosh, I'm not sure where to start. I'm a 28 year old content creator/shopaholic, whichever way you want to look at it, originally from just outside London but currently based by the sea, which I'm absolutely loving.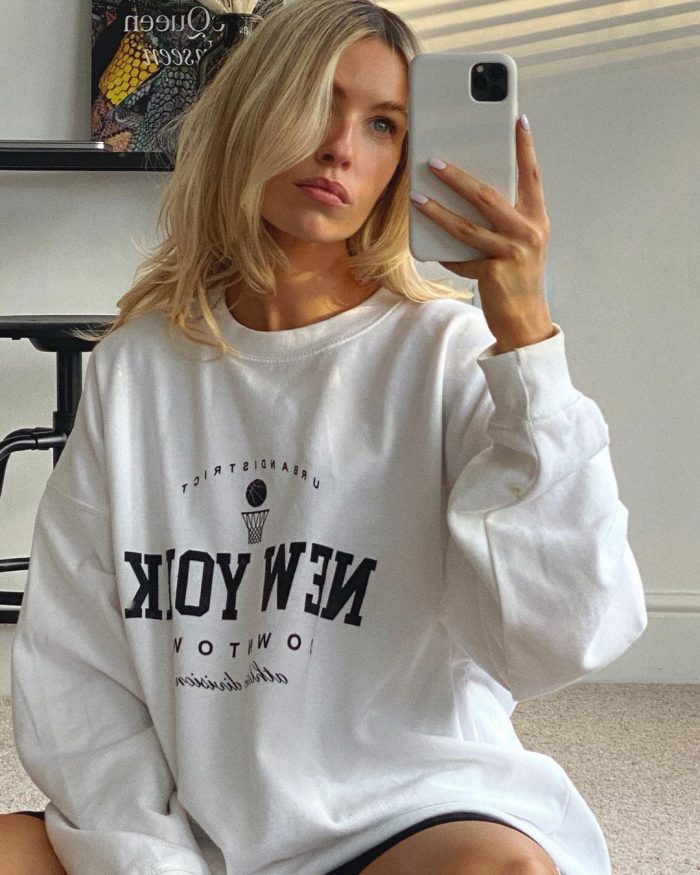 We absolutely LOVE your style! For anybody who is just starting to experiment with their personal style, do you have any advice at all?
Thank you so much! I think the best piece of advice I would give is to focus on shape first. Keep things simple in terms of colour (I tend to steer clear of much pattern) & look at what works best for your body shape. For example, I find a boxy blazer is my go to, anything high waisted as I'm 5'3 & need to give the illusion of longer legs, & if it's a long dress, it has to be sinched in somehow at the waist as I have wider hips. Once you have your basics there, it's easier to play around/know which trends to avoid or put your own spin on. That being said, the most important thing is to feel comfortable in yourself. If you like it & feel like the best version of yourself in it, then that's all that matters!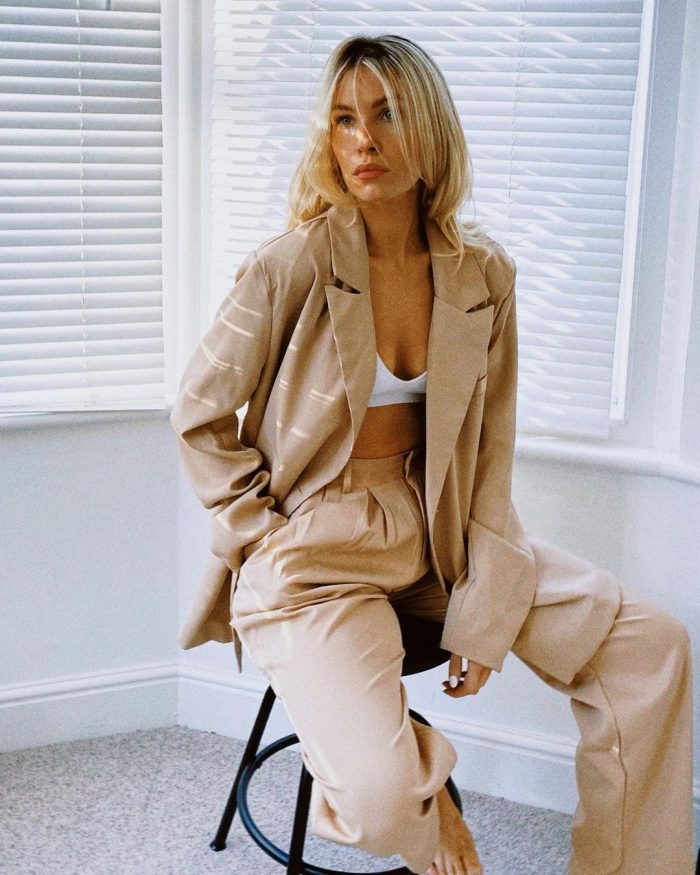 With the new season upon us (and hopefully some sunshine) are there any key trends you'll be buying into?
I'm so excited to experiment more than ever! I think being cooped up in tracksuits all winter has got me ready to be unleashed. I'm looking forward to wearing bright pops of colour, (pink is definitely the colour of the season) sheer detailing on tops, little bra/crop tops under big blazers plus a new one for me, pretty dresses!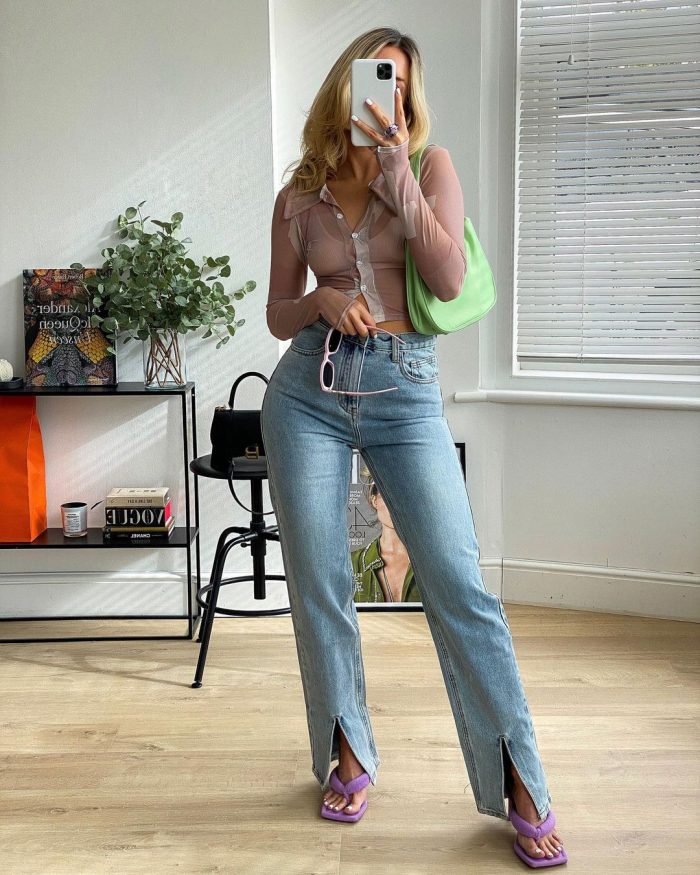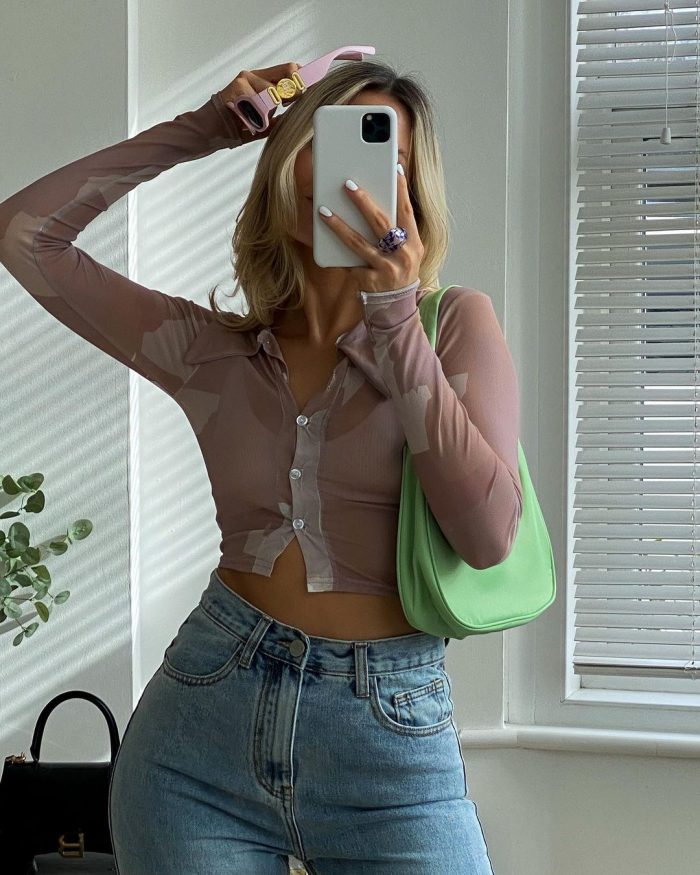 We're pretty sure you're the queen when it comes to outfit layering. From your oversized blazers to trench coats. We're obsessed! Do you have any wardrobe essentials that are an instant go-to for Spring layering?
You're being far too kind to me here! I think a light trench coat is my go-to for spring. It instantly makes an outfit look more put together. For this season in particular, have a go-to knit that you can drape over your shoulders for extra warmth & that chic "I'm just popping out for a coffee" look. One thing I've surprised myself with this season, is how much I'm being drawn to cardigans. Definitely an essential when the weather gets warmer but is still in that in-between stage. Also great for getting a pop of colour in there!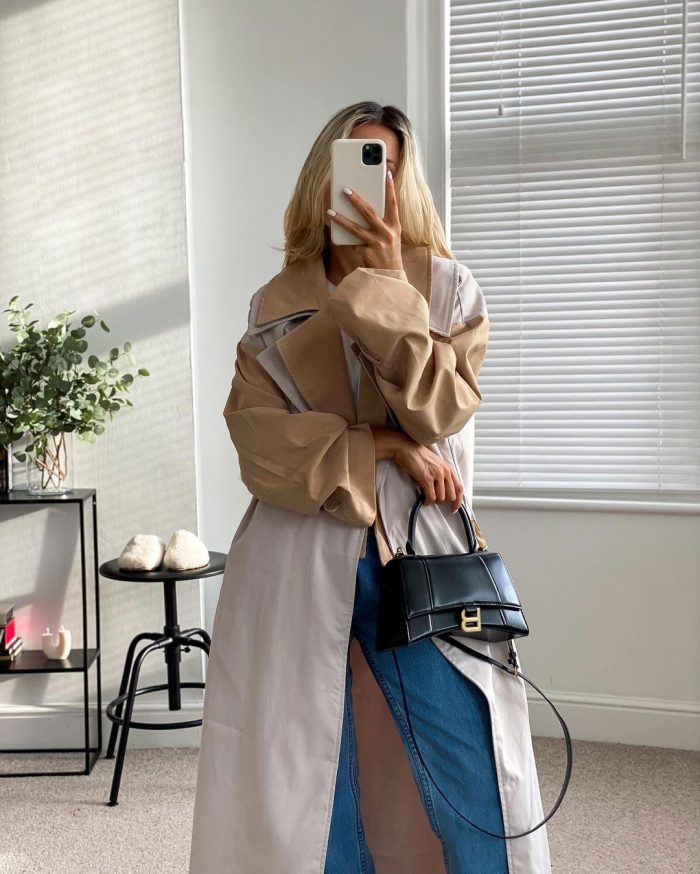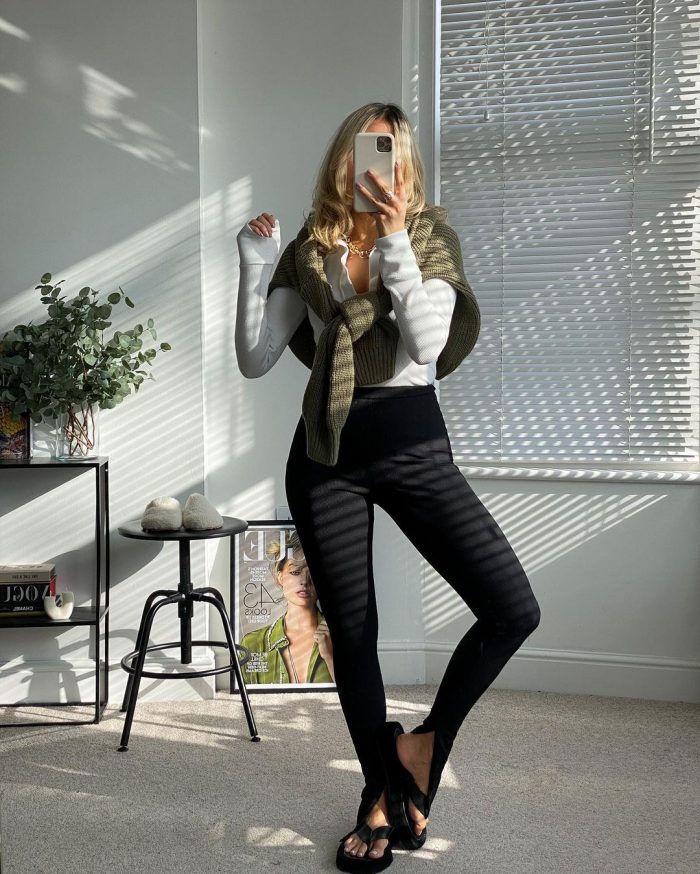 The date on all our minds, June 21st. Are there any PLT pieces you have on your hit list for the big day?
Ahhh I can't wait for this day! There's SO much choice but I'd have to say either a sheer top paired with my favourite PLT jeans & some heels.
Or, if it's warm enough, an oversized blazer & some ribbed cycling shorts – that's my go-to for feeling great on a night out, or a boozy brunch!
I'm obsessed with mules too! I think they'll instantly elongate your legs!
And finally, loving cropped, short sleeve blazers! Probably paired with some white, wide leg trousers!
Want to see more of Georgina's fresh fits? Be sure to check her out on Insta here.