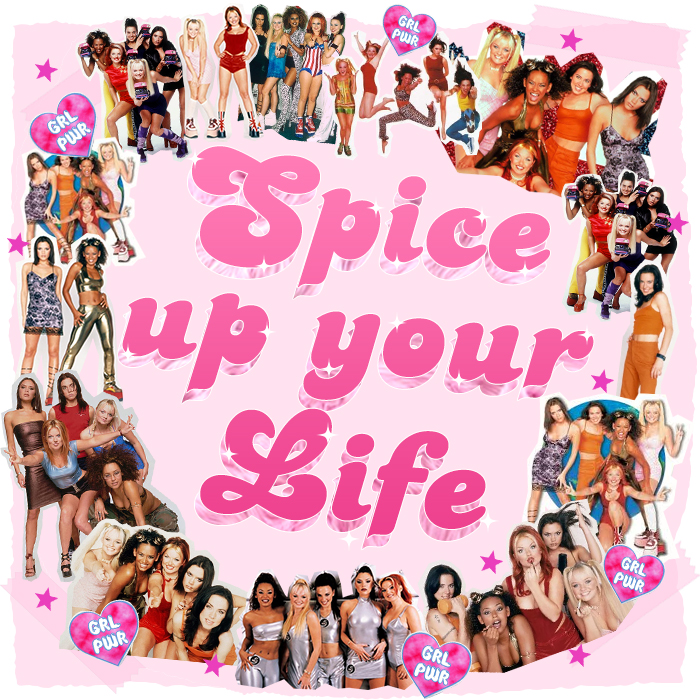 It's offish, the thing we've all been dreaming about is really, finally, actually happening. A Spice Girls reunion – and a real one this time where Vicky finally joins in. Scary, Posh, Ginger, Baby and Sporty are set to perform their best hits from your youth all over the UK and US for 2018 and we can't wait.
These 5 babes will forever have a place in our hearts and feel like the besties we never had. You have them to thank for drilling the girl power mantra into your head before you were old enough to properly understand it and being responsible for the best fancy dress costumes you actually wished you could just wear every day.
Times The Spice Girls Were Everything
In honour of this epic moment, we're throwing it back with our fave iconic moments that defined the Spice Girls for us. 2018 is going to be the one. Girl Power 4ever.
#1 You literally can't talk about the Spice Girls without talking about their out of this world style. Whether you were the girly girl or more sporty, the famous 5 all offered you something a little bit different with their style which made them feel so inclusive. Remember how much fun you had deciding (or falling out over) who was who with your friends?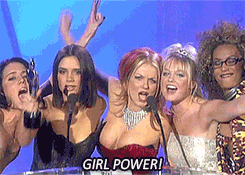 #2 When they generally taught us about girl power. These babes weren't just your average girl band, they actually stood for something and had something to say which made them all the more cooler. This mantra is more relevant than ever right now and the world could always use a little more girl power.
#3 When we thought they couldn't get any better and then they dropped the Spice World movie. From Posh Spice's hilarious one-liners to the none stop style exploding all over our screens, to the fact you had to make your parents queue for hours to buy the VHS cover with your fave spice on before it sold out, this movie was everything our pre-teen selves dreamed of.
#4 When they showed even Royalty were partial to a bit of Spice the time they met Prince Charles at a Prince's Trust concert in 1997. Mel B and Geri didn't GAF about sticking to the rules and breached royal protocol to plant a kiss on his cheek and Geri also went in for a bum pinch. Spice Girls become Saucy Girls.
#5 When they made power dressing in suits a major thing and frequently turned up on the red carpet looking like ballers. Can we just take a moment to note the cane and cigar accessories? These girls always meant and looked the business and proved they could always do things better than any man (sorry boys).
#6 When this happened and in conclusion, we didn't just want to drink Pepsi (which come on, no one would typically choose over Coke before the Spice Girls make it cool AF) but wear it too. Struggling to pick the best look out of these because they are all literally (soda) poppin'.
#7 When this previously unseen footage emerged of the girls calling out a "chauvinistic" director they felt was stepping out of line with his requests of them on set. Literally YASS queens you speak out!
See you this year babes!