Have you heard the news? Pitch Perfect 3 is out and onto your cinema screens just in time for Christmas. We're kinda sad though because this is said to be the 3rd and final sequel. If you haven't had a chance to catch up on the film's yet girl, we totally recommend that you do because it's all about that happy vibe throughout.😄
 You're gonna be glued to your screen girl because this final film is gonna be a serious game changer, get ready for the Bella's to go acapella and get ready to get your sass on to this absolute must-see. 👏🏾
Reasons we love Pitch Perfect
It totes mocks Glee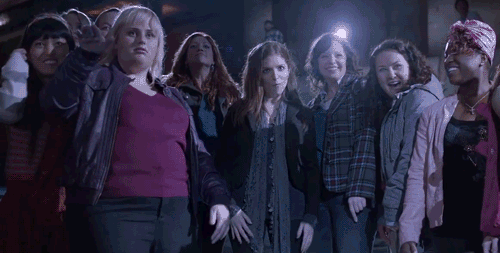 Okay you may of loved Glee, or you may have not, it was kinda like marmite. Pitch Perfect throws in quite a few hilarious AF digs at glee and we totally noticed them 🤣. Everyone remembers Glee but that is so last century, right?
Shhhh, Pitch Perfect obvs our fave though. #TeamBellas
Rebel Wilson is our soul sista
Rebel Wilson is totes our girl, she's absolutely hilarious and got us laughing for days. She's appeared in so many of our fave films… How to be Single, Bridesmaids, did you know she even had a role in Ice Ace too? She isn't just hilarious in her roles, she's hilarious in real life too. Did you see the time that she met Channing Tattum and made him take his top off?  (Okay we officially love her 😍).
Rebel is so relatable girl, playing our fave character 'Fat Amy' she's a major LOL. Her constant BF's and speaking her mind is why we love her the most.
Anna Kendrick is everything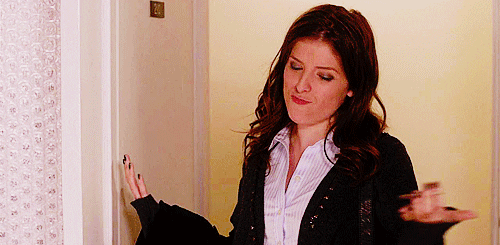 Major girl crush alert. 💁Anna Kendrick is literally everything, shes fire, she's funny, she's sarcastic and oh she can sing. Just like Rebel, she's a real life kinda gal too, her social media pages are winning at life. One time she even started dancing on the red carpet, hell yeah, work it, girl!
We are vibin' the music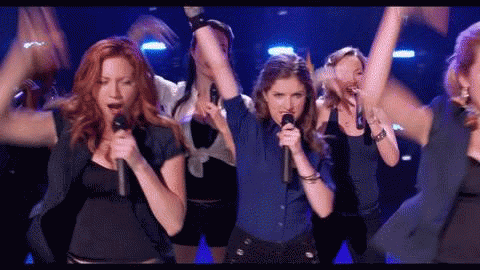 Let's face it, your gonna be walkin' around work humming the tune to 'Party in the U.S.A' or 'I saw a sign'. You will probably find yourself singing out loud with the whole office staring right at you, its Okay girl, we've all been there. The songs that the Bellas sing throughout Pitch Perfect are totally on our playlists and singing along brings those good vibes fo' sure.