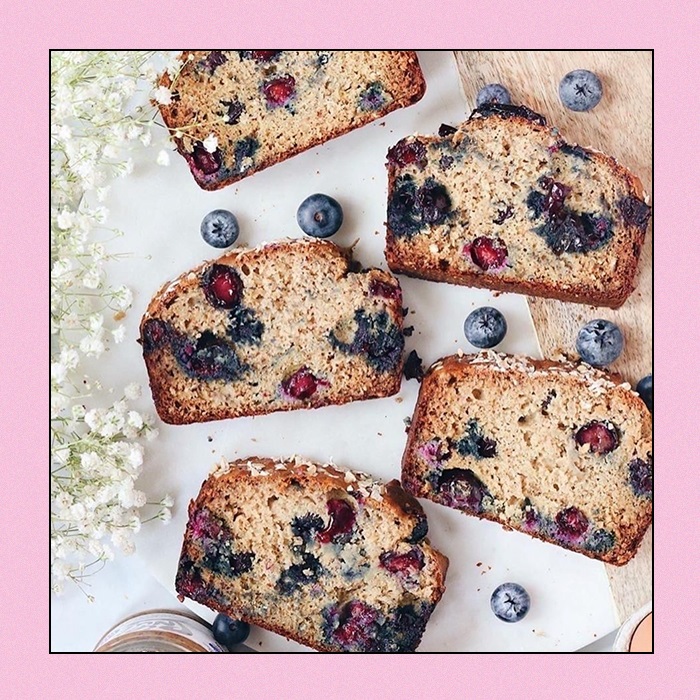 Try this yummy @nutritiouslydelicia recipe for breakfast or brunch with a fruity twist!
Blueberry Breakfast Loaf
INGREDIENTS
150g fresh blueberries
2 large very ripe bananas
200g buckwheat flour
50g oats
1 tsp cinnamon
4 Tbsp coconut oil
4 Tbsp honey
2 Tbsp almond milk
1 tsp vanilla extract
1 1/2 baking powder
1/2 baking soda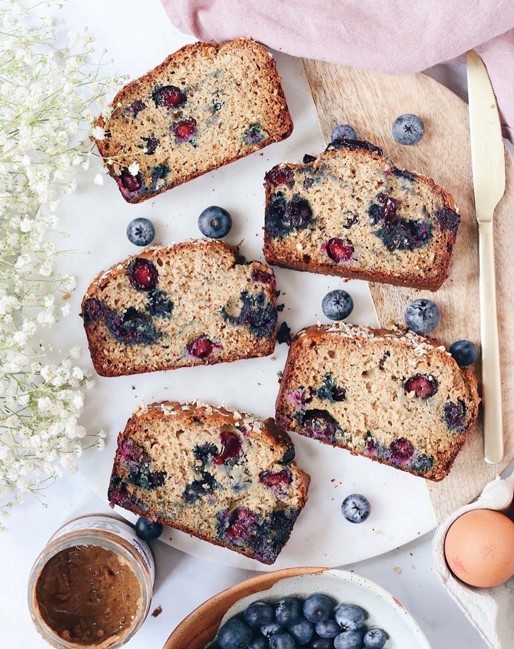 METHOD
Preheat the oven to 180c. Grease a loaf tin with coconut oil.
In a large bowl, mash the bananas. Whisk in the eggs, milk, vanilla, melted coconut oil and honey.
In another bowl, mix together the flour, oats, cinnamon, baking soda and baking powder.
Fold the dry ingredients into the wet and mix well. Stir through the blueberries.
Pour into the tin and spread out evenly. Sprinkle the top with oats.
Bake for 45 minutes. Allow cooling in the tin for 10 minutes before turning out and cooling on a rack.
Serve a slice warm with a spread of your fav nut butter!