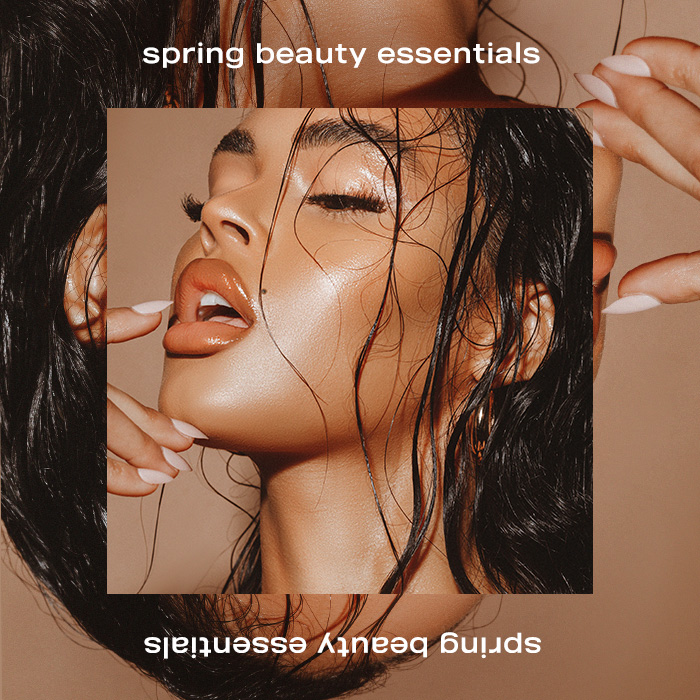 Wave winter skin and heavy-duty moisturizers goodbye because spring is finally here! It's time to welcome back the lightweight serums, sunscreens and gentle cleansers. From new releases to longtime favorites, these are the products that will get your skin glowin' this Spring.
Spring Beauty Essentials
As the weather warms up, and we spend more time outdoors, let's step into spring with these essentials!
Bondi Sands Sunscreen Lotion SPF 30
Nothing screams Spring than welcoming back the sunscreen. Enjoy a sun-soaked day with the girls with this Bondi Sands SPF in factor 30. The formula will ensure your makeup will stay looking flawless all day long, due to being non-greasy & water resistant. Leaving your skin feeling moisturised and protected so you can step into the sun with confidence. Just grab your sunnies and your favourite off-duty look and get ready for some fun in the sun.
BPerfect Cosmetics Silky Glo Gradual Tanning Moisturiser 200ml
Don't worry gal, we've all been lacking the Vitamin D this year so this one is definitely a staple as we ditch the joggers and welcome back the Spring 'drobe. This tanning moisturiser is sure to give you that bronzed goddess feeling doll. With an easy to apply application, it will sure to have you feeling Spring ready in no time.
Morphe 18F Talkin' Flirty Artistry Eyeshadow Palette
This Spring is all about the pastel hues and what's not to love about this Morphe palette? From soft shimmers to velvety mattes, you're gonna fall for all of these breathtaking shades.
Bondi Sands SPF 50+ Lip Balm Coconut 10g
Enjoy hot spring days without fear of dry, cracked lips with this must-have Bondi Sands Juicy Coconut Lip Balm with SPF 50. The essential addition to every clutch and bag this Spring.
L'Oreal Paris Hydra Genius Liquid Care Moisturiser Combination Skin 70ml
If your skin is still feeling a bit dry from the colder months, then look no further than this L'Oreal Paris Liquid Care moisturiser. For skin that needs a little extra va-va-voom, it helps your face to feel more refreshed with that healthy glow. Who doesn't need that from time to time? And if you're faced with dull or tired skin then this luxurious moisturiser will never leave your side.