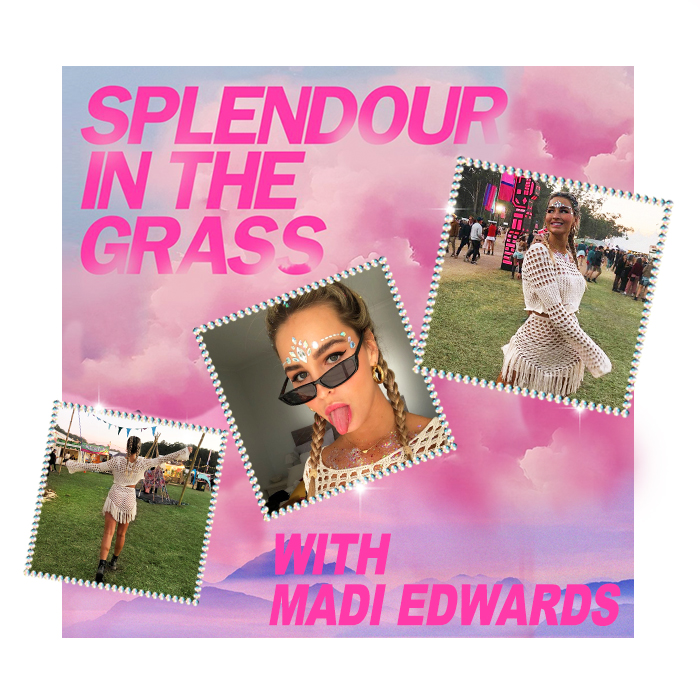 Splendour in the Grass just happened and it's safe to say we were pretty obsessed with the unreal line-up and the out of this world festival style we saw from the Instagram babes of the moment.
Talking Festival Style With Madi Edwards
To take over the festival, we teamed up with ultimate babe Madi Edwards. We caught up with her to talk all things festival style, fave moments and how she beats those killer hangovers.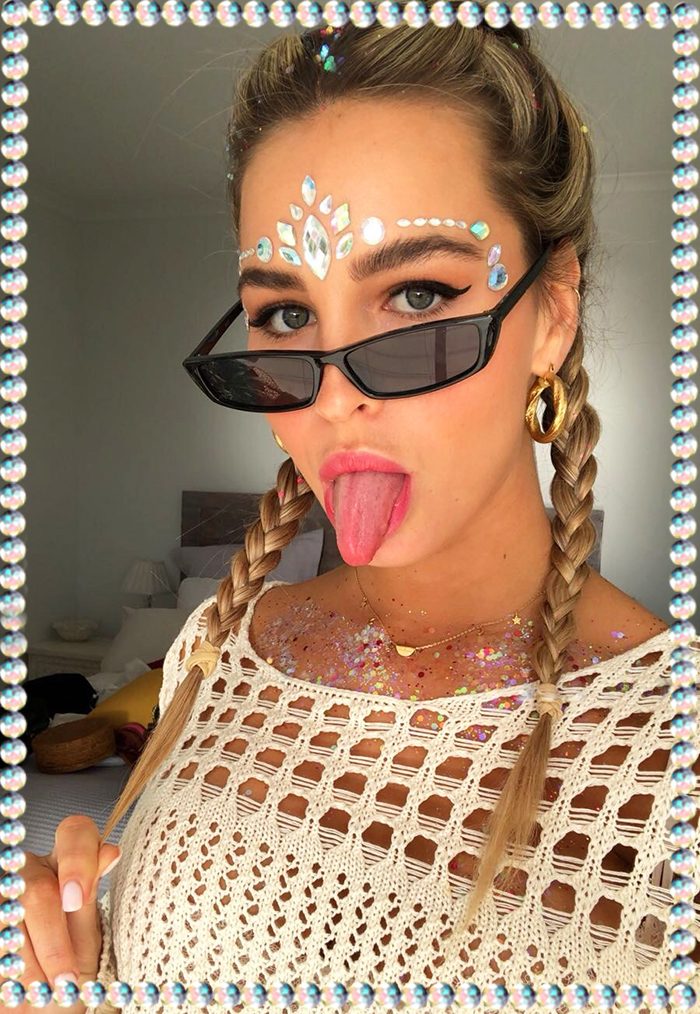 What's your typical festival style?
I think I've always gone for a very boho style, lots of glitter and docs!
Where are we likely to find you hanging out at a festival?
I'm always going from act to act trying to watch as many artists as I can! Or you will find me at a tent drinking with all my close friends haha.
Can you tell us 3 festival do's don'ts?
DONT wear white to a festival (I learnt the hard way)
DONT go the very front of an act or you will get smothered haha
DONT bring your dirty shoes into the house when you come home drunk because they will be filthy
DO use the Boys toilets because the line is 100x shorter than all the girls
DO wear as much glitter and jewels as possible
DO buy more than one drink at a time (saves you doing 10x more trips)
What was the highlight of the festival for you?
My favourite moment would definitely be being on my boyfriend's shoulders watching Kendrick perform while having all my friends around me, he was a vibe!
Were there any worst moments?
Probably just being hungover every day and trying to back up haha.
Who was on your line up of people to see?
KENDRICK
KHALID
MIGUEL
MGMT
LORDE
HILL TOP HOODS
How will you be curing your festival hangover?
Lots of bad food, sleep and water.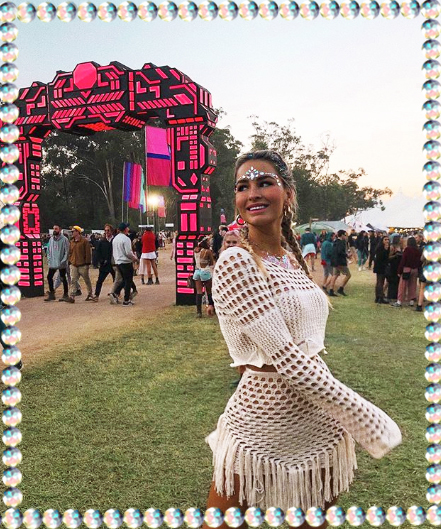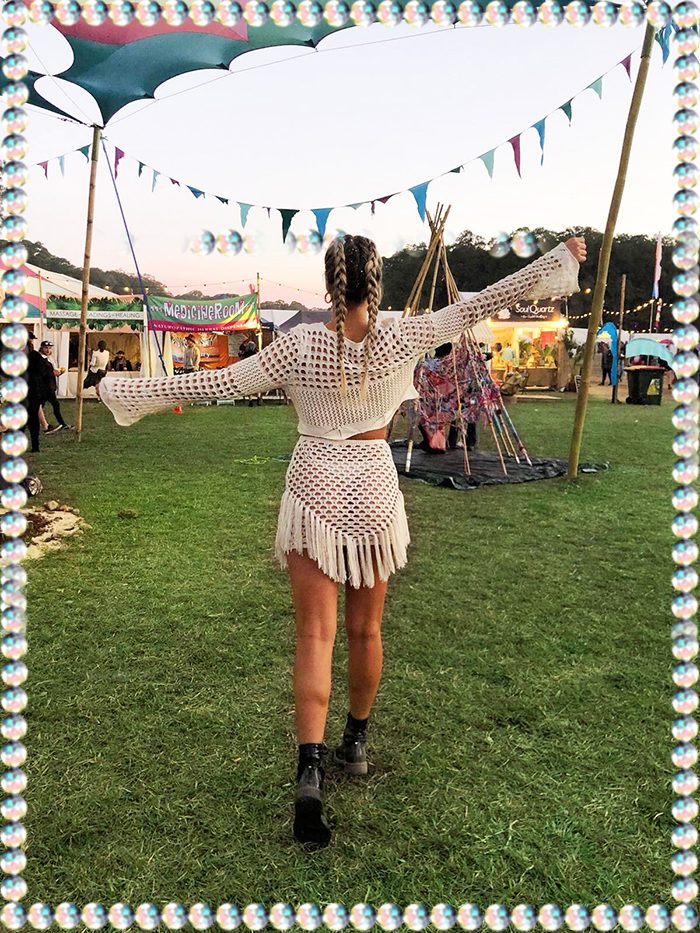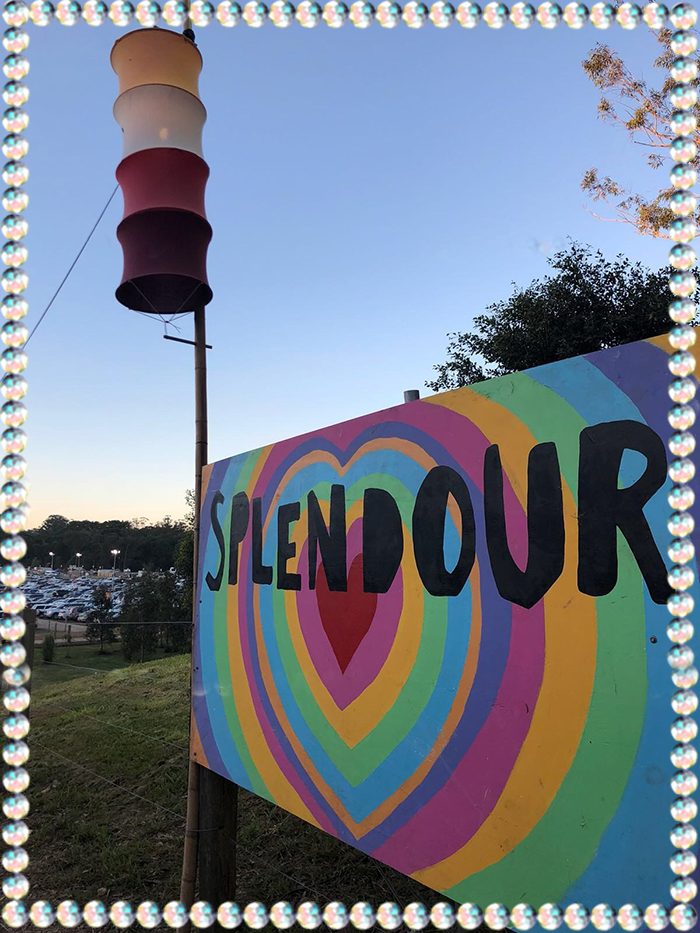 Shop Madi's festival edit: