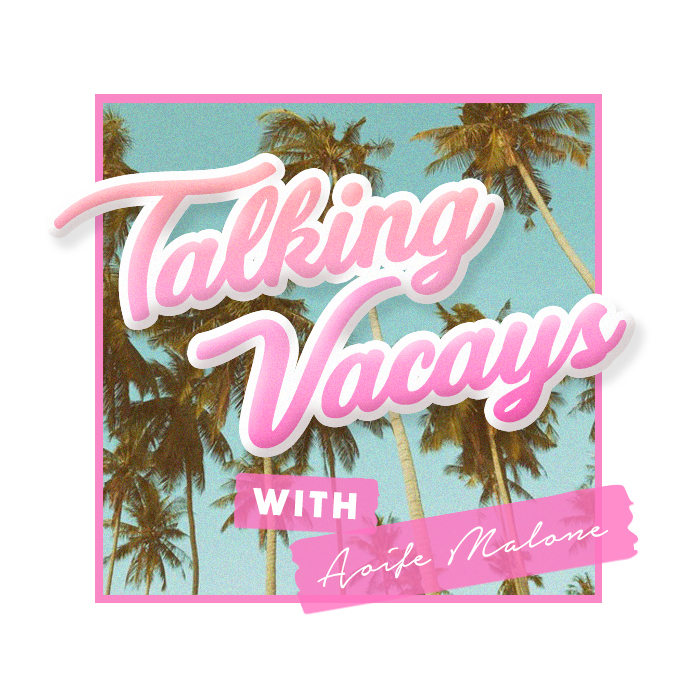 Counting down the days until you can turn that Out Of Office on, or just dreaming of a payday that makes a vacay a reality whilst sitting at your desk in an office sans air con? We feel you.
TALKING VACAYS WITH PLT SORORITY'S Aoife
We caught up with PLT Sorority babe Aoife to talk holiday packing the smart girls way, dream destinations, warm weather style inspo.
What 5 pieces do you always need to have in your suitcase?
Denim shorts, a split maxi skirt, cute off the shoulder top, wide leg trousers and a playsuit!
What are your do's and don'ts when it comes to holiday packing?
I always, always overpack and panic at the last minute and throw everything I own into my suitcase! Try to plan outfits before packing, even if it's just the evening outfits because I spend most days in my bikini anyway!
Do you have any smart packing tips?
Try to pre-plan what you're going to pack, roll your clothes to get the best use of the little space you have and if when you arrive and your clothes are wrinkled, hang them up in the bathroom while you take a shower and the steam will work out the wrinkles.
Do you have a holiday style icon?
Amy Spencer AKA the little magpie has amazing holiday style she's such a dreamboat.
Is your holiday mode more beach bum or culture vulture out to see the sights?
100% more beach bum, I wish I could say I love a good hike in the mountains etc. but I'd be lying.
Best holiday memory?
I went to Croatia last year to a small place called Podgora outside of Split and it was out of this world, my boyfriend and I hired a motorboat and brought drinks and lunch with us and spent all day out at sea.
Any holiday disaster stories?
I lost my passport in NYC when I had a few too many and had to get an emergency passport to get home!
What would be your dream holiday destination?
Santorini or St Lucia!
What would you pack for a beach, city break or festival holiday?
I like to bring 3-4 bikinis and at the minute I'm really into high cut bikinis! I also like to bring a pair of denim shorts that fit perfectly to pair with crop tops, bodysuits and bandeaus.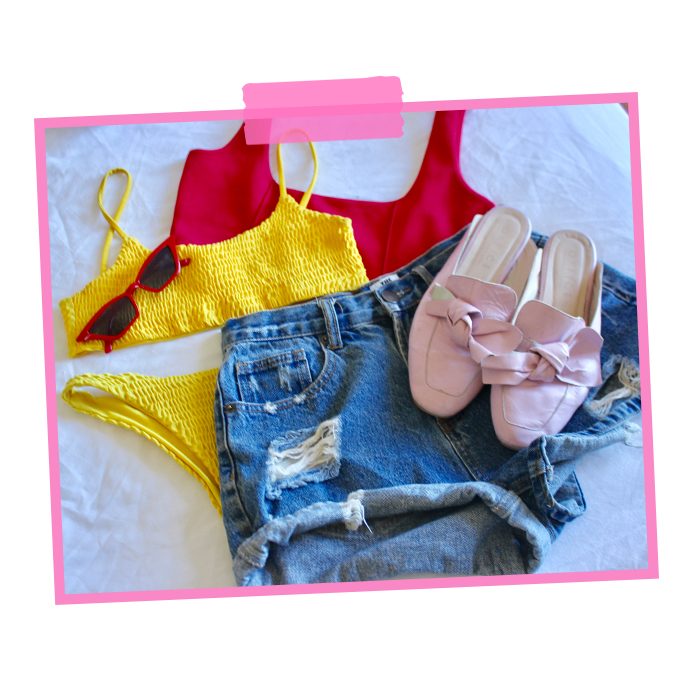 I love a good festival and my must-haves are plenty of cute crop tops, shoes that you can dance the night away in and plenty of cute and colourful dresses and kimonos.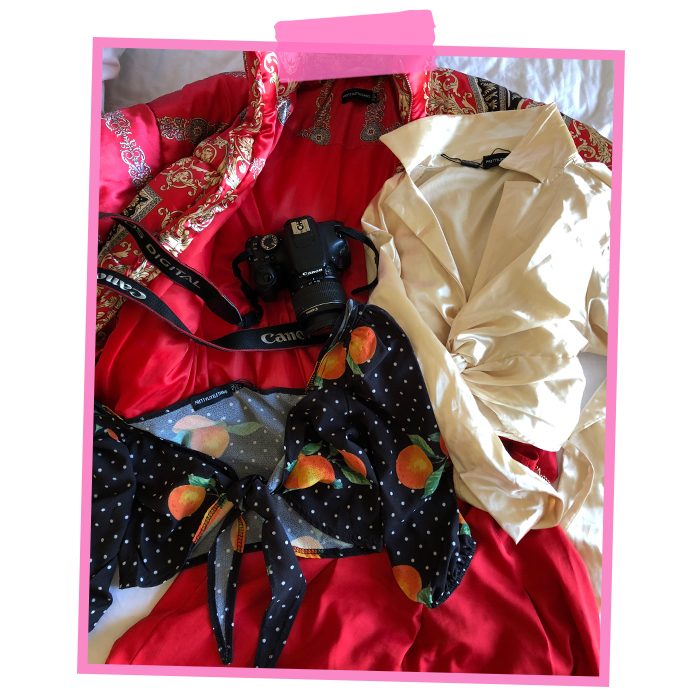 I love a last minute city break and in particular, I'm obsessed with Barcelona! When it comes to packing for a city break comfortable shoes are a must because I like to walk everywhere and go outside of the city to see the suburbs. I'd pack a super warm puffer jacket in case the weather isn't what I had hoped for and some cute co-ords/dresses and fancy shirts to get glammed up at night!