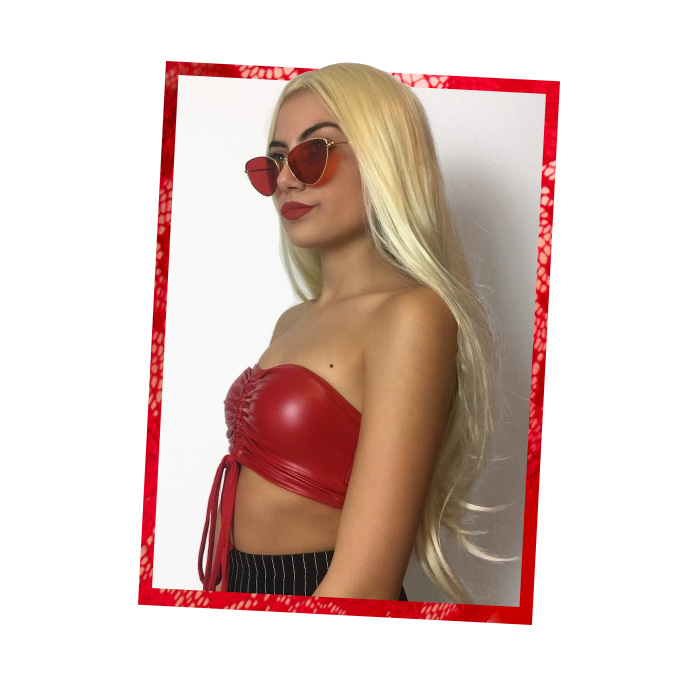 We rounded up our PLT Sorority babes to talk all things matters of the heart for Valentine's Day.
Talking Valentine's With PLT Sorority's Lidia
First up, we caught up with PLTSorority girl Lidia to talk dating advice and why ice cream on a first date is never a good idea for her.
What's your current FB status?
I only use Facebook to watch dog videos.
Any date disaster stories you wanna share with us?
My date once took me for ice-cream and I couldn't have any because I have sensitive teeth.
What would you do on girls night?
On a girls night out I love going for drinks, food and a dance. I always wear comfy flared pants (because they feel like PJ bottoms) teamed up with a crop top and throw on a fur coat.
What about a dream date?
On a date, I'd ideally want to go somewhere swanky for some food. I would get my legs out in a mini dress and brave the cold, with some jewellery and put some poppin' lipstick on (because that always make you look like you've made that extra effort.
Tell us your best Tinder/chat up opening line?
Take me for pizza.
And the worst one you've ever heard?
The classic Joey Tribbiani "how you doin?". Like come on be a little creative guys.
Fave cliché romance film?
Not strictly a cliché' romance but it's gotta be Beauty and the Beast.
Best dating advice?
Honesty is the best policy. Be who you are and you will find someone who appreciates you for it, so don't hold back your weirdness.
If you were making someone a Valentine's Day mixtape, which 5 songs would you have on there?
#1 Love on the brain- Rihanna
#2 Young & Beautiful – Lana Del Rey
#3 Lust for life – Lana Del Rey ft The Weeknd
#4 Primadonna – Marina and the Diamonds
#5 Undercover – Kehlani
Shop all things Valentine's here